Podcasts By Year
2022, 2021, 2019, 2018, 2017, 2016, 2015, 2014, 2013, 2012, 2011, 2010, 2009, 2007, 2006, Upcoming Shows


Other Archives
Show #021: Shadyside Allstars
By: Darrin Snider (darrin at indyintune dot com)
Monday, September 24, 2007 7:00:00 PM





This is the first of seven shows recorded on September 15th at the Kammy's Kause benefit, and as I explained in the outrobabble, it's a long one. Unfortunately, there was a lot of great music, one hilarious interview, and a lot of supplemental material to cover, and I would rather go long than cut any of that great stuff out. I promise, the rest of this series will be back in our 45-60 minute format.
The Shadyside Allstars are a group of virtuoso musicians who play a very tight style of improvisational, "jam band" music. As such, they have built a huge following not only here in Indianapolis, but also around the rest of the midwest where they regularly play small and large venues as well as festivals.
As a further word of warning, portions of this podcast are probably not suitable for more sensitive ears ... I don't think it's quite as potentially offensive as, say, the average interview with The Dirty Third ... but certainly it's somewhere between PG-13 and R, hence the explicit tag -- and the disclaimer we stuck at the end of the interview. Either way, you have been warned.
Important links from the show:
The Shadyside Allstars can be found on the Interet here: MySpace / Web Site
Additional tracks from the band not included on this podcast are available in the media section on their web site.
For those of you who don't want to dive in dumpsters outside a Goodwill store looking for "Head" (or for those of you who wondered what the hell we were taking about), you can actually purchase "Head" here. Remember: "Head" is officially endorsed by the Shadyside Allstars as a road-tested source of supplemental revenue equal to or greater than standard musician scale wages.

And as with all of these seven shows, we need to thank the following people:
Permalink: http://www.indyintune.com/podcast/blogarchive.asp?article=122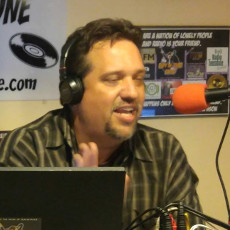 Darrin Snider is the OCD music nerd responsible for creating Indy In-Tune. By day he's a cloud engineer and business analyst, but he still hopes to someday be an overnight freeform disc jockey married to the local weathergirl who happens to be a former eastern-European supermodel.
Blog comments powered by

Disqus