Podcasts By Year
2021, 2019, 2018, 2017, 2016, 2015, 2014, 2013, 2012, 2011, 2010, 2009, 2007, 2006, Upcoming Shows


Other Archives
Show #028: Donvinci
By: Darrin Snider (darrin at indyintune dot com)
Wednesday, October 24, 2007 5:30:00 PM





After a marathon seven shows recorded in one day in the chilly outdoors at Kammy's Kause (not that I didn't thoroughly enjoy myself) talking to what was largely a collection of jam bands, we're going to change things up this week. The thing I found particularly fun about this show is that, not only is it a new location and new genre of music we've not yet featured on the show, but also a genre that, by my own admission, I really don't know much about, so the experience proved to be an educational one for me.

Donnell and Vincent are immigrants to the Indianapolis scene, hailing from Detroit and Chicago respectively, and bring a unique approach to combining their hip hop roots with the more soulful, R&B vocal tones that are their passion. In doing so they have created some fantastic, accessible music, but at the same time alienated themselves and caused some controvercy among the purists in their circles. Joining them on this interview is Perry Stevens, owner and chief engineer at Snapjoint Studios, who is producing and managing the band as the make their ascent to greater things.

In keeping with the free-form spirit of the interview, I've done very few edits this week, keeping a lot of the tangents, outtakes, and jokes that fell flat. As such, this show carries and "explicit" tag and may contain humor that some of you will find offensive; others will find hilarious. What can I say? There were a few beers consumed before and during the recording.

Links referenced in the show:
Dovinci can be found here: MySpace.
Permalink: http://www.indyintune.com/podcast/blogarchive.asp?article=149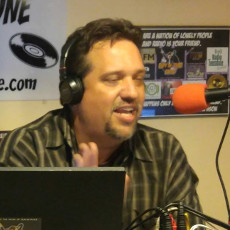 Darrin Snider is the OCD music nerd responsible for creating Indy In-Tune. By day he's a cloud engineer and business analyst, but he still hopes to someday be an overnight freeform disc jockey married to the local weathergirl who happens to be a former eastern-European supermodel.
Blog comments powered by

Disqus