Podcasts By Year
2022, 2021, 2019, 2018, 2017, 2016, 2015, 2014, 2013, 2012, 2011, 2010, 2009, 2007, 2006, Upcoming Shows


Other Archives
Show #036: Kurt Rambis
By: Darrin Snider (darrin at indyintune dot com)
Thursday, April 23, 2009 8:00:00 PM





You know, you spend 20+ years in the music scene, you think you know how it is and what's going on, then some 20-something-year-old upstart kids essentially call you an old fart and show you an entire subculture that you were barely aware even existed.
Somehow, I always knew I'd be the old fart one day. Thanks for the education guys!
Kurt Rambis is one of the leading bands in Indy's basement/underground/DIY scene, which combines the grass-roots work ethic of the Indie scene, combined with the angst and wit of the 70's punk scene, and packages it up with energetic, passion-filled, original music. It's not for everybody, but I'm increasingly convinced that everybody should sample it at least once before they pass judgment on it. You'd be surprised at the sophistication and intelligence that lurks beneath its simple, rough exterior.
Links referenced in the show:
Kurt Rambis can be found here: MySpace.
Permalink: http://www.indyintune.com/podcast/blogarchive.asp?article=161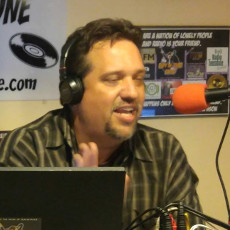 Darrin Snider is the OCD music nerd responsible for creating Indy In-Tune. By day he's a cloud engineer and business analyst, but he still hopes to someday be an overnight freeform disc jockey married to the local weathergirl who happens to be a former eastern-European supermodel.
Blog comments powered by

Disqus