Podcasts By Year
2021, 2019, 2018, 2017, 2016, 2015, 2014, 2013, 2012, 2011, 2010, 2009, 2007, 2006, Upcoming Shows


Other Archives
Show #037: The Night Owls
By: Darrin Snider (darrin at indyintune dot com)
Wednesday, May 6, 2009 8:00:00 PM





This week's show marks a new tact in creating podcasts for me ... and you know I love to change things up. When Ben Bledsoe (ex Memory Thief) contacted me and offered to meet me up at "Studio C" for an interview, I took a quick listen to his stuff, decided he knew what he was doing and wasn't just some crank, then immediately took him up on his offer. As such, this show is about as off-the-cuff and live as you can get. In fact, you will hear that I am listening to the tracks for the first time as the show is being recorded. This method is a bit more nerve-wracking going in, but on the other hand, editing afterwards is extremely easy -- and I hate the editing process, as you probably know.

Ben Bledsoe is a prolific songwriter who joins a list of distinguished front men who are attempting to break from the "rock band format" and break into a new, somewhat softer, format that showcases lyrics and songwriting of a small trio over the flash and brute force of a larger group. With the strength and diversity he shows in the four tracks he's shared on this episode, we have no doubt he'll quickly find success and a following for his music.


Links referenced in the show:
The Night Owls are so new that they do not yet have a MySpace page or web site.
The tracks heard this show were recorded at Alex Kercheval's Scientia Studios in Noblesville.
Jim Kinckaid (Sons of Fire, ex Wisebloods) also joins us briefly. You can hear his music on his own MySpace page.
Currently, the Night Owls' only gig is June 2 at Barley Island in Noblesville, at which their first CD, and T-Shirts, will be made available.
To book the Night Owls, you may call manager Heather Bauer at 317-850-0660.
Alex Kercheval (ex Memory Thief) recently finished work on a movie called Something Missie in the Life of Jordan Bank.
Congratulations to Tim in Whiteland who won the Shelby Kelly CD contest, and Sarah in Brownsburg who won our April Prize Pack. You to can be a winner simply by creating a profile and entering at http://indyintune.com/contests.
Permalink: http://www.indyintune.com/podcast/blogarchive.asp?article=163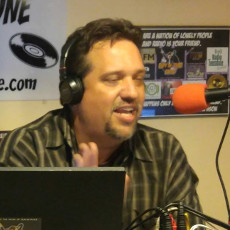 Darrin Snider is the OCD music nerd responsible for creating Indy In-Tune. By day he's a cloud engineer and business analyst, but he still hopes to someday be an overnight freeform disc jockey married to the local weathergirl who happens to be a former eastern-European supermodel.
Blog comments powered by

Disqus