Podcasts By Year
2022, 2021, 2019, 2018, 2017, 2016, 2015, 2014, 2013, 2012, 2011, 2010, 2009, 2007, 2006, Upcoming Shows


Other Archives
Show #041: Fernhead
By: Darrin Snider (darrin at indyintune dot com)
Thursday, June 18, 2009 7:00:00 PM





So we took a couple weeks off in there, but rest assured that we were not sitting around twiddling our thumbs and watching crappy VH1 countdowns during that time. Quite the contrary, we managed to record seven new shows, which will be coming about at a rate of about one every four days for the next month or so. Those of you who are observant, or who have a balance of more than 500 "Official Indy In-Tune Cool Points," will be able to listen to those in advance, however.
This week we travel to Locals Only, one of our favorite venues, and pay a visit with Fernhead, who hold down a Tuesday night residency there playing their free from brand of funky, psychedelic, groove-rock. It a great show that varies completely from week to week, features amazing musicians, excellent guest musicians, can't-beat-em drink and food specials to boot, and if you're so inclined and they still have them available, a free CD to take home with you at the end of the night.
Links referenced in the show:
Fernhead can be found here: MySpace.
Permalink: http://www.indyintune.com/podcast/blogarchive.asp?article=173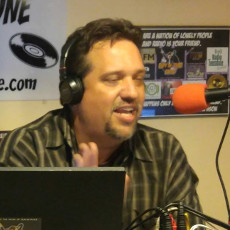 Darrin Snider is the OCD music nerd responsible for creating Indy In-Tune. By day he's a cloud engineer and business analyst, but he still hopes to someday be an overnight freeform disc jockey married to the local weathergirl who happens to be a former eastern-European supermodel.
Blog comments powered by

Disqus