Podcasts By Year
2021, 2019, 2018, 2017, 2016, 2015, 2014, 2013, 2012, 2011, 2010, 2009, 2007, 2006, Upcoming Shows


Other Archives
Show #055: Lost Kauze
By: Darrin Snider (darrin at indyintune dot com)
Saturday, September 26, 2009 7:00:00 PM





To say Lost Kauze is a band going through a "transitional phase" may be the understatement of the year. I've had several bands go through lineup changes since appearing on the show, a couple have since broken up, and in a couple cases, I'm pretty sure I recorded the band breaking up. Until now, however, the bands have been courteous enough to conduct these transformations after the show is released. The first part of the interview was recorded shortly after the arrival of Craig Baker, replacing founding member Ty Harden. The second part, was recorded a few weeks later -- after Craig departed and was replaced by newcomer Hallie Beddis. Worse still, during that interview, they were in the midst of auditions for still more lineup additions/changes. At that point, I figured I'd best get this episode out and worry about doing "Lost Kauze, Volume 2" once things settled down.
Beyond that, Lost Kauze are a bunch of great guys (and girls) who are a blast to hang out with (a band supplied me with beer for a change, how cool is that?) and put together some kick-ass rock music. Whether you're catching a predominantly cover-based show or one focused on their original material, you definitely won't be let down.
Links referenced in the show:
Lost Kause can be found here: MySpace | Other MySpace | Web Site | Facebook | Reverb Nation | Garage Band.
They are preparing to record their next album, "Smoke 'Em If You Got 'Em" with Andy Symons and at The Lodge.
Brenda, LPN and video star can be seen in the video for My Trampolie. If you've got a decent-paying job for her, contact Lost Kauze.
You can purchase your official Lost Kauze thong, or other merch, at their Zazzle store.
Lost Kauze been played on Southern Thunder Radio, where they reached #6 on their top ten list, as well as Toronto's K94 Rocks. They were also Artist of the Week on Kelly McKay's Homegrown Rock Show on 99.5 WZPL.
The unannounced fifth song on the show is called "Desperately" and was submitted after the interview as an example of some of their latest work.
You can see video of new lead singer, Hallie, winning Week 4 of the "Can You Rock" contest here.
The new video project, "Everything's Not Alright," which is open to fans to submit ideas for, can be found here.
The next Indianapolis Podcaster's Guild meetup will be Monday, September 26th, 7:00 PM at the Yats downtown.
Our next Musician's Night Out will be Tuesday, October 27th, at BW3 on the south side.
Permalink: http://www.indyintune.com/podcast/blogarchive.asp?article=179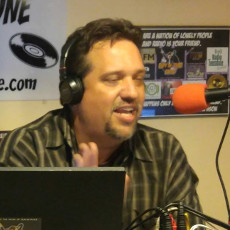 Darrin Snider is the OCD music nerd responsible for creating Indy In-Tune. By day he's a cloud engineer and business analyst, but he still hopes to someday be an overnight freeform disc jockey married to the local weathergirl who happens to be a former eastern-European supermodel.
Blog comments powered by

Disqus