Podcasts By Year
2021, 2019, 2018, 2017, 2016, 2015, 2014, 2013, 2012, 2011, 2010, 2009, 2007, 2006, Upcoming Shows


Other Archives
Show #047: Dutch Rudder
By: Darrin Snider (darrin at indyintune dot com)
Wednesday, July 29, 2009 7:00:00 PM





Since I started the last two shows with a cliche, let me complete the trilogy by starting this one with the old saying, "Youth is wasted on the young." This week we present Dutch Rudder, a fresh-on-the-scene underground/DIY band that in just a few weeks since forming has already put together quite a bit of original material blending "math rock," hardcore, progressive, jam band, and indie sensibilities into an ambitious sound that mirrors many of the contemporaries in their scene, like Kurt Rambis (Show #036), but with an emphasis of expressing the emotion of a song musically rather than lyrically, and creating elaborate arrangments over showcasing technical wizardry. Basically, it's good stuff, and though the quality of the demo is pretty rough -- recorded in true DIY fashion in a garage with a single microphone -- it's definitely worth checking out.

Links referenced in the show:
Dutch Rudder can be found here: MySpace.
Permalink: http://www.indyintune.com/podcast/blogarchive.asp?article=183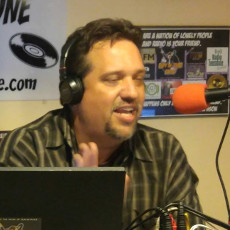 Darrin Snider is the OCD music nerd responsible for creating Indy In-Tune. By day he's a cloud engineer and business analyst, but he still hopes to someday be an overnight freeform disc jockey married to the local weathergirl who happens to be a former eastern-European supermodel.
Blog comments powered by

Disqus