Podcasts By Year
2022, 2021, 2019, 2018, 2017, 2016, 2015, 2014, 2013, 2012, 2011, 2010, 2009, 2007, 2006, Upcoming Shows


Other Archives
Show #062: Kammy's Kause 2009 Wrapup
By: Darrin Snider (darrin at indyintune dot com)
Friday, November 6, 2009 7:00:00 PM





Okay, so let me explain what's going on in this one, since obviously, it's sort of a unique show and probably won't make any sense outside of its context. This is the fifth of five segments recorded at Kammy's Kause '09. The slot was originally scheduled for Original State of Mind, and was to be recorded just moments after they walked off stage from their final performance. In retrospect, that might have been somewhat ambitious. Some of the members left immediately after the set, others had disappeared into the crowd with their friends and fans, others were really just basking in the end of an era and didn't particularly feel like doing an interview -- can't really fault them for that.
As I was learning all this, I was approached by former member Mike Potempa (who also serves as Kammy's Kause's stage manager and master of ceremonies). Mike offered up the idea of a parody interview with the John Stockton Project -- I don't suppose that I'm divulging any show biz secrets when I reveal that the JSP is really Mike "MC Scrapiorn" Potempa and Jared "Sue" Hiner, playing mostly for laughs. I was a bit hesitant at first. I actually love the JSP concept, but they didn't have anything recorded at the time, and in fact only had three songs and no real history as a band to speak of. However, I also love the proverbial "shoot the breeze with your friends" shows, and I love Mike and Jared (who are quality musicians and genuinely funny personalities), so we decided to grab some of their friends from the crowd, go finish off the last of the beer in my cooler, and completely improvise something.
One of those friends from the crowd is Jenn Cristy, who recently finished up her Hotel Confessions album and joins us as part co-host/part guest (since dedicating another hour to her would truly expose me as the rabid fanboy that I am). This marks her fifth appearance on the show, and solidifies her lead in the face of rumors about Ryan Shore making a fourth appearance with Five 'Til Dawn in the not-too-distant future.
Finally we wrap up with a conversation with Jared Hiner, out of character, discussing the present and future of Kammy's Kause, and acknowledging the great people and organizations that continue to grow the festival and make it successful year after year.
Also ... fair warning here ... "portions" of this episode (most notably the lyrics to the song "Boner in a Strip Club") are not fit for younger viewers or people who are easily offended by off-color humor. You have been warned.
Links referenced in the show:
The John Stockton Project can be found here: MySpace | Facebook | YouTube Channel.
Jenn Cristy can be found here: Web Site | MySpace | Facebook | Twitter | Reverb Nation. She also appeared as a guest on Show #012 and Show #031, and was a guest host on a few other shows. Consult the search feature on Indy In-Tune for her complete appearance list.
Jenn's brand new CD, Hotel Confessions, is available at iTunes, Amazon, Rhapsody, and the other usual suspects.
Jared Hiner first appeared with his band Original State of Mind back on Show #027.
Jared would like to thank the following sponsors for making Kammy's Kause a success story that grows every year.
Apologies for the deception, but I really wasn't in Studio B when I recorded the outro babble. I was actually in the car. I thought I could get away with it, but the audio quality was noticeably bad. Sorry.
Blue Square Sound and Indy In-Tune are proud to present the first (hopefully annual) "Virtual Battle of the Bands." Band submissions are due in the month of December, voting and judging is through the month of January. So far, over $1000 in cash and prizes is on the line, with that purse expected to grow as we try to bring on sponsors. Check out our Battle Page for details as they become available.
Permalink: http://www.indyintune.com/podcast/blogarchive.asp?article=200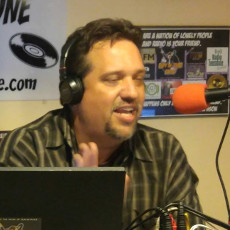 Darrin Snider is the OCD music nerd responsible for creating Indy In-Tune. By day he's a cloud engineer and business analyst, but he still hopes to someday be an overnight freeform disc jockey married to the local weathergirl who happens to be a former eastern-European supermodel.
Blog comments powered by

Disqus