Podcasts By Year
2021, 2019, 2018, 2017, 2016, 2015, 2014, 2013, 2012, 2011, 2010, 2009, 2007, 2006, Upcoming Shows


Other Archives
Show #105: Vilafishburn Returns
By: Darrin Snider (darrin at indyintune dot com)
Friday, December 23, 2011 5:00:00 PM





My Christmas present to myself: the show I've been wanting to do for six years now. When I think back on 105 episodes of this little hobby of mine, most of what I remember is from the early shows -- back before things became "routine" and it took me a lot longer to organize, set up, and edit these shows together. Lets face it, I didn't know what I was doing for the first year of this. Actually, many would say I still don't know, but at least now I've got a consistent system and even a quirky style going for me. Some of the people who I now consider among my best friends came out of those shows, and many of the bands quickly became the ones that I followed closely and played most-frequently in the ol' MP3 player. Vilafishburn is a prime example of this. Yeah, maybe the first interview wasn't my best work, but the music was magical to me, and the guys were just cool as heck to hang out with -- drinking a couple of frosty beers at a curbside table in Broad Ripple in the stifling summer heat of 2006.
I've gone into great lengths before and during this show, to describe the elements of Vilafishburn that make them, in my oft-stated opinion, the most underrated band in Indianapolis. Aaron Patrick's powerful voice and unique and diversely-flavored lyrics, Doug Sneddon's meticulous ear for layering and constructing sounds and moods, the always-moving foundation laid down by the not-so-quiet-when-you-get-him-off-mic Ray Ruiz, and the "holy crap that's just ONE drummer?!" rhythm work of the inimitable Amy Fishburn. It's a formula and a lineup that is electric both live and in the studio. If only we could get them to do more than one show a year, and one album every five.
This show was recorded on a crowded Friday night at Birdy's, when Vilafishburn was sharing a billing (and a bass player) with another of my favorite bands from those early days, The Dirty Third. Certainly there is a lot of love between these two bands, and as an amusing aside, I watched Vilafishburn's set with "the Third's" Matt Hesser, who halfway through the first song, turned to me and said, "Man, I am in heaven right now seeing these guys play again." Later that night, I watched the Dirty Third's set from a table next to Vilafishburn's Aaron Patrick, who leaned over to me at one point and said, "You know, hearing these guys play this is like heaven." Who knew you could have a religious experience at Birdy's?
Links referenced in the show:
Vilafishburn can be found here: Web Site / MySpace.
The first appeared on Show #011 (though actually recorded as #009)
Ryan Shore is the drummer for the Jeremy Vogt Band (Show #004 and Show #057) and The Dirty Third (Show #014), formerly of Five Til Dawn (Show #083), and who will forever be known as the reason we have only one censorship rule at Indy In-Tune: Don't call a fellow band "a bunch of turd snipers," or we at least have to bleep their name.
We reference their debut CD, Indian, which came out in 2004. You can purchase that here: Amazon | iTunes | CDBaby
Their second CD, 2008's Watching over We, was also referenced. You can purchase that here: Amazon | iTunes | CDBaby
We features songs from their upcoming CD, Bare Tracks, which is due out in 2012
Ryan Shore endorses the Tascam DP02 4-track cassette recorder.
Ray Ruiz and Matt Hesser (who play together in the Dirty Third) have a newly-formed side project called The New Guilt. Check them out here: Web Site | Facebook | Twitter | MySpace
Mid-range hearing loss is very common in musicians, especially the older ones. The good news is, this type of hearing loss responds most-effectively to simple hearing aids.
Ryan Shore is also a proponent Glyn Johns recording method, possibly because it requires only four microphones (see earlier comment about the Tascam DP02).
Permalink: http://www.indyintune.com/podcast/blogarchive.asp?article=263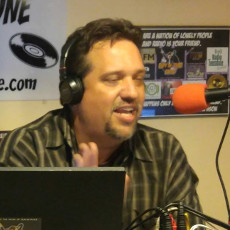 Darrin Snider is the OCD music nerd responsible for creating Indy In-Tune. By day he's a cloud engineer and business analyst, but he still hopes to someday be an overnight freeform disc jockey married to the local weathergirl who happens to be a former eastern-European supermodel.
Blog comments powered by

Disqus