Podcasts By Year
2021, 2019, 2018, 2017, 2016, 2015, 2014, 2013, 2012, 2011, 2010, 2009, 2007, 2006, Upcoming Shows


Other Archives
Show #142: Jenna and Tony Epkey
By: Darrin Snider (darrin at indyintune dot com)
Friday, March 8, 2013 5:00:00 PM





Allow me to regale you with a little tale. Stop me if you've heard this one before. Around six weeks ago, I returned home from open mic night around 1:00AM to hear horrid noises coming from Studio B. It seems, in keeping with the chapter of Murphy's Law that states as soon as you remodel your basement into a podcasting/radio studio, your 13-year old sump pump will immediately fail and threaten to destroy your investment. Now, because mine failed in the "on" position, the issue wasn't so much with a flood of water, but with the fact that the only way to shut off the pump and save it from burning out was to leave it unplugged, then plug it in for about 30 seconds every half hour or so until the plumbers arrive with a new one. What do you do in the intervening 29.5 minutes? You play radio guy and pretend you're rescuing flood victims from your basement (three drowning nuns and two puppies at last count), do fake helicopter reports to assess the damage, pretend you're doing a remote while eating donuts from a hastily-constructed Red Cross tent, and jokingly talk about Led Zeppelin and Peter Gabriel doing a "When The Levee Breaks/Here Comes the Flood" benefit to keep Studio B dry.

Problem with is: Your friends don't read the initial post about how you're just killing time in between turning your pump off and on ... and they actually DO hold a surprise charity benefit to raise money for your remodeling expenses ... which are just as imaginary as the nuns, when you think about it. Well, there was a $650 emergency plumber bill, but everybody has that every once in a while, right? (Bless Mia Kileen and Jeff Sample for thinking of me though.)

One of the performers at this real-life benefit for imaginary damages was this week's guests, Jenna and Tony Epkey. I must admit I'd never heard of either of them before, but have since downloaded and enjoyed Jenna's entire catalog, watched her videos, read her blogs, gone through her trash, etc. There's something to be said for standing around with a bunch of metal guys during a show, and having them want to go back inside to hear the country girl sing. Amazing talent and great people. For those of you who are also not familiar with the Epkeys, I'm thrilled to be introducing them to you now.

Incidentally, I know the question of what did I do with the money from the benefit will come up. Fact was, it didn't even come close to covering the bar tab. Most expensive benefit ever for me. But hey, it had been a rough week ... what with plumbing issues and lack of sleep and all.

Links referenced in the show:


Jenna Epkey can be found here: Website | Facebook | Reverbnation | Twitter

Our first song, By the Sea, is off her second album, Change (Unplugged), available at Amazon and iTunes.
Our second song, The Verge, if off her first album, A Little at a Time, available at Amazon and iTunes.
After being chastised by me, and thanks to strong response from our listeners, Deep Pockets Foods is now a paying sponsor of Indy In-Tune Radio, so I can now say, "Buy their awesome empanadas!"

Our third song, Steel Heart is available as a single download (Amazon | iTunes). You can find the video on YouTube.
Does no one remember The Captain and Tennille Show?
Yes, we do has swag available on our store page.

Our fourth song, White Flag is an upcoming single, not currently available for sale.
Obviously I was getting my Don LaFontaine mode on during much of this interview. Sorry.
Yes, Jenna and Tony did play our Monday Night Live #2 show. Audio is coming soon.

Permalink: http://www.indyintune.com/podcast/blogarchive.asp?article=300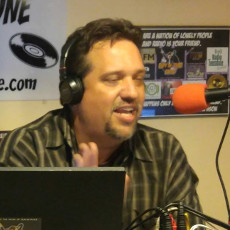 Darrin Snider is the OCD music nerd responsible for creating Indy In-Tune. By day he's a cloud engineer and business analyst, but he still hopes to someday be an overnight freeform disc jockey married to the local weathergirl who happens to be a former eastern-European supermodel.
Blog comments powered by

Disqus