Podcasts By Year
2021, 2019, 2018, 2017, 2016, 2015, 2014, 2013, 2012, 2011, 2010, 2009, 2007, 2006, Upcoming Shows


Other Archives
Show #152: Kiefer Jones and David Lee
By: Darrin Snider (darrin at indyintune dot com)
Wednesday, February 26, 2014 12:00:00 PM





It's Always a treat to introduce new talent to the audience at large, and we've done a lot of it here. Some of these names have gone on to make waves, some of them disappeared shortly after appearing on Indy In-Tune. I don't take any credit for either of those. Kiefer and David from this week's show have a really neat sound to them, which I would be tempted to generalize as John Mayer meets Eminem, except that this would also show how, while I consider myself on a expert in the music of the seven-county area, I know almost nothing about current music outside of Indianapolis. In fact, have I ever even heard a John Mayer album? Or am I only familiar with his music from people covering it on open mic night?

That said, I really do like what these guys are putting out. Good, solid songwriting and lyrics, with a bit of edginess. If we can get some production behind them (come on Azmyth), then I think they might be on to something, assuming they can find a venue to call home. The other problem with doing something just a bit different is that you tend to be real lonely.

Links referenced in the show:

Kiefer Jones and David Lee can be found here: Facebook | YouTube
In the co-host slot is Irish from the Sound Check with Irish, Tuesdays from 8 to midnight on Indy In-Tune Radio.
Kiefer Jones was previously in Austin and Biloxi with the Air Force.
Their three-song EP is available for $2, contact the band to get your copy.

Put the movie Baseketball on your "to watch" list if you haven't seen it.

David hails from the Fountain Square area of town, back it it wasn't exactly the hipster heaven it is today.

Permalink: http://www.indyintune.com/podcast/blogarchive.asp?article=490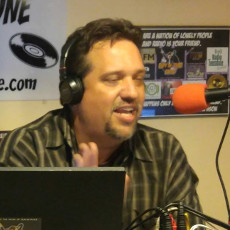 Darrin Snider is the OCD music nerd responsible for creating Indy In-Tune. By day he's a cloud engineer and business analyst, but he still hopes to someday be an overnight freeform disc jockey married to the local weathergirl who happens to be a former eastern-European supermodel.
Blog comments powered by

Disqus