Podcasts By Year
2021, 2019, 2018, 2017, 2016, 2015, 2014, 2013, 2012, 2011, 2010, 2009, 2007, 2006, Upcoming Shows


Other Archives
Show #001: Brian Deer
By: Darrin Snider (darrin at indyintune dot com)
Sunday, April 16, 2006 5:00:00 PM





You know how it took Pink Floyd six years and seven albums before they came up with "Dark Side of the Moon?"  You know how the early stuff is still really good -- and eventually attained a fanatical cult following  -- yet when you listen to it you think, "I see where they're coming from, but they're not quite there yet.  This is still really hit-and-miss experimentation?"
That's what this show #001 is to me.

No, I'm not talking about Brian Deer, a wonderful local musician and all-around great guy who gives us four excellent tracks and a nice insightful interview (and whose "Black Cloud Talk" CD has been spinning relentlessly in my car -- and my head -- all week).  No, THAT guy is phenominal, as this episode -- and time itself -- will prove.
I, however, am more concerned with the little technical things like the fact that when I compress the raw file down to MP3 I suddenly sound like I have a lisp (even at 128kbps); or how I can't completely rid myself of that mic buzz, no matter how many filters and effects I run on the file; or that the volume levels are really off, but playing with them just makes the buzz more noticable; or that annoying seven minutes of silence at the end of the file that (at the time of this upload) I can't seem to remove without corruping the whole thing.
Okay, I know since it's my first podcast, I'm allowed, and on the whole I'm reasonably proud of the effort, but those technical issues will no doubt haunt me for years to come ... or at least until I go all Lucassy on you people and release "Episode 1: The Special Edition," and replace Brian with a kid-friendly CGI character that gives us obligatory comic relief.  You know, to save him from being bogged down by me and all.

So let that be a warning to buy "Black Cloud Talk" and catch as many Brian Deer show as possible now, while you still can.  And be sure to tell him you heard about him on the Indy In-Tune podcast.  Maybe one day he'll forgive me for the hum and volume problems.
Links referenced in the show:
Our main website, currently under development, check back to see my weekly progress.
Permalink: http://www.indyintune.com/podcast/blogarchive.asp?article=73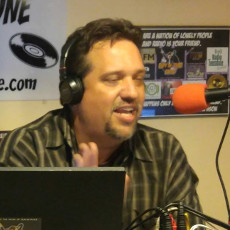 Darrin Snider is the OCD music nerd responsible for creating Indy In-Tune. By day he's a cloud engineer and business analyst, but he still hopes to someday be an overnight freeform disc jockey married to the local weathergirl who happens to be a former eastern-European supermodel.
Blog comments powered by

Disqus