Podcasts By Year
2021, 2019, 2018, 2017, 2016, 2015, 2014, 2013, 2012, 2011, 2010, 2009, 2007, 2006, Upcoming Shows


Other Archives
Show #004: Jeremy Vogt Band
By: Darrin Snider (darrin at indyintune dot com)
Saturday, May 6, 2006 5:00:00 PM





A quick warning to anyone who wants to get into this whole "podcasting gig:" when it comes to audio recording and editing software, you get what you pay for. So avoid the cheap stuff, unless you've a penchant for losing hours of work at a time and constantly starting projects over. I'm not trying to make excuses for why every show thus far has been delivered one day late, I'm just saying if I were a lesser person who used his platform to carry out personal vendettas against software companies that sacrifice quality in favor of cheap labor and nonexistent technical support, we'd never make it to the interview segment.

Speaking of which, this week's show features the Jeremy Vogt Band, and our first outdoor interview on what was quite possibly the first lovely spring night of the year in downtown Indianapolis. Yes, the birds were singing, the breeze was blowing, the helicopters were buzzing us, and the melodic chorus of police sirens at the county lockup were largely edited out. Also edited out were a lot of political espouses, maniacal laughter at the expense of others, and references to a particular species of "snipers." It's not that I don't support such things, quite the opposite in fact, but there just wasn't time for all that AND their wonderful music too. (You just have to have priorities in this business...)

Links Referenced in the show:


No progress on the Indy In-Tune Website this week, though a new news page should be up in the next couple of days, and the long-awaited message board is coming as soon as I have a free evening to finish it.
Permalink: http://www.indyintune.com/podcast/blogarchive.asp?article=76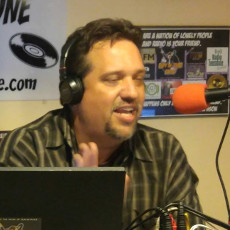 Darrin Snider is the OCD music nerd responsible for creating Indy In-Tune. By day he's a cloud engineer and business analyst, but he still hopes to someday be an overnight freeform disc jockey married to the local weathergirl who happens to be a former eastern-European supermodel.
Blog comments powered by

Disqus