Podcasts By Year
2021, 2019, 2018, 2017, 2016, 2015, 2014, 2013, 2012, 2011, 2010, 2009, 2007, 2006, Upcoming Shows


Other Archives
Show #007: Fabulous Huckleberries
By: Darrin Snider (darrin at indyintune dot com)
Saturday, June 3, 2006 5:00:00 PM





It's been a big week for Indy In-Tune alums. Jeremy Vogt played the VIP tent at the Dave Matthews band concert last night. Meanwhile, accross the city, the Danny Isaacs Band placed second in their heat at the Battle of Birdy's and advances to the next round in September. In Broadripple, CA3's experimental "Out of their Element" series has been extended for another month at the Upper Room, where they will continue to meld seemingly disparate musical styles and produce fascinating improvisational compositions each and every Tuesday night.

Meanwhile at the Indianapolis Podcasters' Guild Halls, we continue with our strange happenings of of things breaking down and/or blowing up. The laptop is still out of comission, which may put a damper on future podcasts if "big retail electroics chain" can't get the repair job turned around in time. Add to that, the refridgerator (purchased from a different big retail electronics chain); the wife (attacked by an electric hedgetrimmer and requiring six stitches last weekend); the dog (severe bladder infection discoverd after an operation to remove a suspicious growth); and the truck (wheel bearing and impending break work).

Thank god I've got my music to keep me sane.

This week's guest -- The Fabulous Huckleberries -- has, until recently, been strictly a studio project band. They are currently under new management, working on their ninth studio project, and recruiting a lineup to help them take their show live. Their music is straight up rock and roll with a slight twist: classic 60's instrumentation and sensibilities, meets modern production sounds, values, and technology. In addition, the band consists of such a unique group of characters that, even if great rock and roll isn't your thing, you won't want to miss this interview.

Important links from the show.

The Fabulous Huckleberries are now managed by Johnny Lyles of Lone Wolf Media Entertainment (Web Site / MySpace)
They can also be heard on the Schwagcast (Episode #30) -- a great podcast run out of Binghampton, New York by my new podcaster buddies Bob and Kevin.
Their latest CD, Heart of Stone is available at CD Freedom.
And as usual, there is the obligatory PSA from the EFF.
Don't forget to leave us a voicemail at (317)489-4175 for your chance to win a copy of "Until We Are Missing," the new album by Gentleman Caller.
Permalink: http://www.indyintune.com/podcast/blogarchive.asp?article=79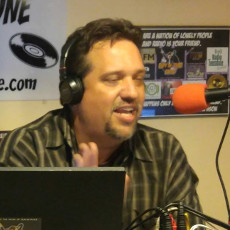 Darrin Snider is the OCD music nerd responsible for creating Indy In-Tune. By day he's a cloud engineer and business analyst, but he still hopes to someday be an overnight freeform disc jockey married to the local weathergirl who happens to be a former eastern-European supermodel.
Blog comments powered by

Disqus