Podcasts By Year
2021, 2019, 2018, 2017, 2016, 2015, 2014, 2013, 2012, 2011, 2010, 2009, 2007, 2006, Upcoming Shows


Other Archives
Show #008: Bottle Rocket Blue
By: Darrin Snider (darrin at indyintune dot com)
Saturday, November 4, 2006 5:00:00 PM





As I said in the show opening, a thousand apologies for the summer-long hiatus. It has been an absolutely dreadful last few months between technical, legal, family health, professional, employment, relationship, and financial crises. Fortunately, it's great to have a good friend who is a lawyer that works for barter and goes above and beyond on just aboutt every one of these fronts. That being said, Indy In-Tune is cranked back up into high gear with a month full of shows already recorded and awaiting editing. I'd give you a run down, but I have to leave in five minutes to record still another one. Look for big things on the horizon, including some format changes beginning with show #10, and some additional regular personalities to be introduced to the show shortly after that, just in case you were getting sick of hearing me talk all the time.

My thanks also go out to the 20 or 30 of you who wrote in support of the show asking to have your bands featured as guests. I intend to get to each and every one of you in turn (I'm OCD that way), and I generally respond within a couple of hours to all correspondence, so if you wrote but did not hear back from me, or if we do not currently have a date set up to record your interview, then you have hit my spam filter, or I have lost your contact information during one of my many recent data disasters. Please drop me a quick note telling me how best to reach you.

Tonight's interview, recorded back in May -- partially at Radio Radio and partially in the back of a van in the alley behind Radio Radio -- features Bottle Rocket Blue. A talented, if unlikely, group of friends from Northwest Indiana. Their pop sensibilities combine the roots of the Beatles and the Beach Boys with the modern sensibilites of Radiohead. As you will hear in the interview, the guys are four distinctly different, yet fascinating personalities in their own right and are no doubt on the verge of some very big things.

Important links from the show.

Since I evoked his name in the show, and many of you may wonder who the heck I'm talking about, this weeks' promo (a repeat promo, yes) is for Dave Slusher's Evil Genius Chronicles. My personal hero and everybody's podcast buddy. Get to know him!
Their latest EP, Dive Bar Girl, is available here.
And as usual, there is the obligatory PSA from the EFF.
Permalink: http://www.indyintune.com/podcast/blogarchive.asp?article=80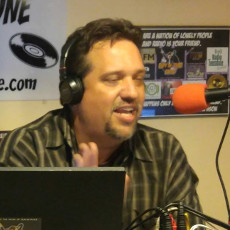 Darrin Snider is the OCD music nerd responsible for creating Indy In-Tune. By day he's a cloud engineer and business analyst, but he still hopes to someday be an overnight freeform disc jockey married to the local weathergirl who happens to be a former eastern-European supermodel.
Blog comments powered by

Disqus