Podcasts By Year
2021, 2019, 2018, 2017, 2016, 2015, 2014, 2013, 2012, 2011, 2010, 2009, 2007, 2006, Upcoming Shows


Other Archives
Show #014: The Dirty Third
By: Darrin Snider (darrin at indyintune dot com)
Wednesday, March 7, 2007 5:15:00 PM





I could go on record saying that I struggled for a while over what to do about this week's show. That would be a lie, however.
On one hand, I freely admit that some of the language, actions, and stories from this interview are completely inappropriate for children and may even be offensive to many adults. Yes I know that some of you regular listeners have a low tolerance for the type of humor that is prevalent in this week's show. I am not insensitive to this -- hence the repeated warnings. I even admit that it would have been relatively easy to cut the seven or eight most potentially-offensive minutes out of the interview and "bleep" some of the harsher language.
On the other hand, this is easily the most fun I've ever had recording a podcast.
A few lessons learned from the evening:
Jager tastes deceptively like candy ... but it isn't. It's more like "evil cough syrup."
Jager will make you drunk-text your ex-girlfriend at 3:00 AM, and the results will not be pleasant.
When buying The Dirty Third a round of "whatever they're drinking," be careful: There are five of them (plus you), and whatever that Jager-mixed concoction is, it costs eight-bucks a shot. (It's really tasty though.)
When I detox from this encounter, I will definitely be asking Five 'Til Dawn to do an interview.

Links referenced in the show:

Permalink: http://www.indyintune.com/podcast/blogarchive.asp?article=86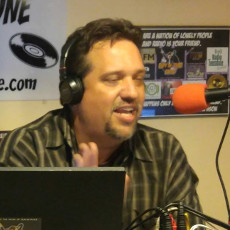 Darrin Snider is the OCD music nerd responsible for creating Indy In-Tune. By day he's a cloud engineer and business analyst, but he still hopes to someday be an overnight freeform disc jockey married to the local weathergirl who happens to be a former eastern-European supermodel.
Blog comments powered by

Disqus