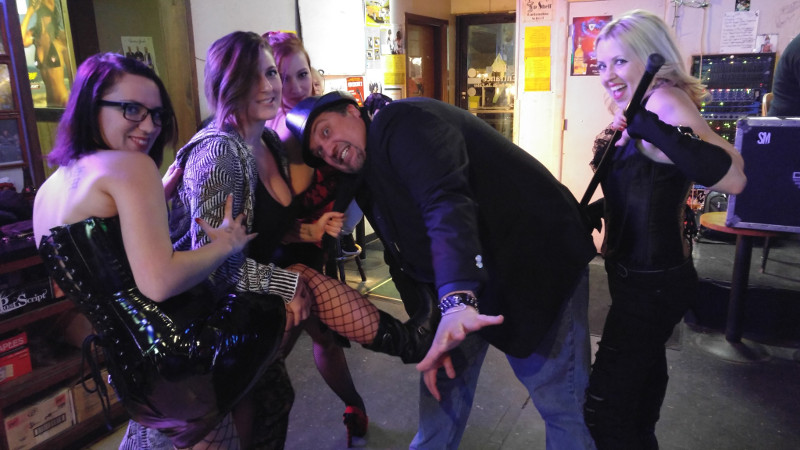 Indy In-Tune is powered by love. We're always looking for people who love radio and local music the way we do. If this sounds like you, drop us a line (volunteers - at - indyintune.com) and let us know how you would like to help.
Specifically we're looking for, but not limited to ...
Audio Engineers / Editors: Are you one of those whiz-bang guys that can run a soundboard for a live, studio performance? Can you edit audio files like word documents? We've literally got gigabytes of interviews, performances, and random stuff we need put into a presentable form so we can get it on the website.
Researchers: Have you mastered "the Goggle?" Are you a know-it-all? Our artist, album, and venue databases need upkeeping and love. It's not the most-exciting job, but fresh, accurate content is key to driving traffic to the site.
Graphic/Web Designers: Do you like coming up with creative ideas for posters, social media posts, and the like? We don't really have any sort of artistic capabilities and desperately need help with this.
Advertising Salespeople: One of the few paying positions we offer. Can you sell ice cubes to eskimos? Properly fitting clothes to a hipster? Some random thing to someone who has access to a lot of that random thing? Wanna try selling radio spots to local businesses? We'll give you a percentage.
On Air Talent / Playlist Curators: Like playing radio DJ? Just like finding and picking cool songs? We need both types.
Photographers: Aspiring shutterbug? We can get you good access to artists both onstage and off, as well as a public platform to display (and potentially sell) the results of your labor.
Blog Writers: Grammar nazi? Wordsmith? Aspiring Robert Christgau? We need staff writers with chops and a vision.
Talent Scouts: Let's face it, there are more bands in this town than we could ever hope to see in a typical weekend. We need someone to go where we don't, and report back on what we missed.
Event Coordinators: Can you mobilize a street team? Put promotional material together? Run marketing campaigns? Predict and react to the 200 things that go wrong when you're dealing with musicians? Can you do it all at once?
Streat Team: Let's face it, the more the merrier. We're always looking for influencers, laborers, entourage, and generally cool people who will hang out with us and lend whatever kind of hand is needed.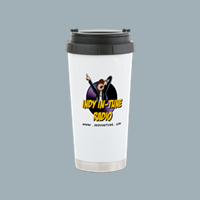 As seen on the webcam. Are you one of those people who can't survive without copious amounts of coffee in the morning? You definitely need one of our stainless steel travel mugs. Give your caffeine the gift of style...