Podcasts By Year
2021, 2019, 2018, 2017, 2016, 2015, 2014, 2013, 2012, 2011, 2010, 2009, 2007, 2006, Upcoming Shows


Other Archives
Show #256: Shifty Digits
By: Darrin Snider (darrin at indyintune dot com)
Sunday, April 9, 2017 7:00:00 PM





You kinda go through highs and lows when you're in this racket, I've found. As much as I love certain bands, I thrive on discovering new music for the first time, particularly if it's by accident, and sometimes you just want to get into something completely new. For me, Shifty Digits met that bill on a couple of levels, as it's not only a new band doing new music, but it's also made up of people I'm familiar with, doing something completely different from what I would generally expect them to be doing. So, I suppose you could call this happy meeting a much-needed musical recharge for me.
Shifty Digits' self-recorded debut EP bring us some snappy, often-funk-infused rock-and-roll with an infectious energy from a group of veteran performers who make every phrase seem effortless and completely natural. The tracks on the album seem carefully curated to span the breadth of the memebers' musical vocabulary, each one a unique offering in its own style, yet at the same time, tied cohesively to the collection. With the promise of a live album currently in the works -- and make no mistake, this is a band of live performers -- it's not a stretch to imagine these guys becoming an impactful force in the local scene that can shake things up a bit.
Links Referenced in the Show:
Shifty Digits can be found here: Facebook | Youtube
Our random occupant, briefly, of the co-hosting chairs for this episode is Jethro Easyfields, on loan from two shows prior.
You know, I tried, but I couldn't find any links for either Anomaly 6 or The Raspers. *sigh*
The core of the band was formed to compete at Robert Snodgrass' Acoustic Live Challenge.
Shifty Digits debut EP is currently only available at their shows, however when it is released to the Internet, we'll put those links here...
The album was recorded at DB Studios
Permalink: http://www.indyintune.com/podcast/blogarchive.asp?article=1170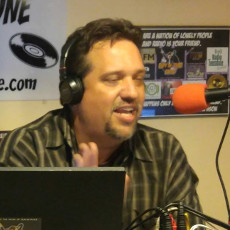 Darrin Snider is the OCD music nerd responsible for creating Indy In-Tune. By day he's a cloud engineer and business analyst, but he still hopes to someday be an overnight freeform disc jockey married to the local weathergirl who happens to be a former eastern-European supermodel.
Blog comments powered by

Disqus