An In-Snide Look: I Think I Could Get Used to this Life Sometimes
By: Darrin Snider
Sunday, June 7, 2020
---
Getting Down to Earth with mOOnMen
By: Amy Foxworthy
Sunday, February 16, 2020
---
The Musical Journey of Jethro Easyfields
By: Amy Foxworthy
Tuesday, February 11, 2020
---
Monday Mixtape: Etwasprog
By: Darrin Snider
Monday, February 10, 2020
---
Monday Mixtape: Excerpts from the Summer of 2014
By: Darrin Snider
Monday, January 20, 2020
---
Mix Tape Monday: Mashin' it Up
By: Darrin Snider
Monday, January 13, 2020
---
Mix Tape Monday: Back to the Gym Workout
By: Darrin Snider
Monday, January 6, 2020
---
Top Ten Most Annoying Types of Music Fans
By: Darrin Snider
Saturday, January 4, 2020
---
Album Review: Sietch Ramshackle "U.R.//Nctrl"
By: Amy Foxworthy
Saturday, December 28, 2019
---
Mix Tape Monday: Darrin's Favorite Discoveries of 2019
By: Darrin Snider
Monday, December 16, 2019
Show #162: The Chicago Typewriters
By: Darrin Snider (darrin at indyintune dot com)
Tuesday, July 8, 2014 5:00:00 PM

I love these multi-podcast days in Studio B. No only is it a chance to be really productive, which makes me happy, it also affords me a chance to get caught up on some numbers ... specifically the number of episodes that all of these upstart newbie "weekly" podcasters are creeping up to me with. I mean, I should be on episode 450 by now and thinking about my impending Episode 500 a year from now. 162? Really? Hardly worth even editing this thing, is it now? The other thing that's really cool about Studio Saturday is that it is a constant reminder that I'm mortal and about twice the age of the average guest on these shows -- as anyone who has witnessed my cranky, hung-over, swollen-kneed, limping around ass on Sunday can attest to. Next investment: a decent bar stool for the console. Well, maybe not, nobody looks good sitting down, the webcam adds 10 pounds, and I've got four of them pointing at me down there.
This episode marks the third and final podcast commemorating the artists of Release Fest. The Chicago Typewriters are, shall we say, and energetic bunch out of Anderson (that's a scoch northeast of Indy ... you are forgiven if you've never had a reason to visit). Their music, on the surface anyway, would appeal to any fan of hard rock, punk, or even noisy alternative. As the interview reveals, however, these guys know their stuff and have subtly and meticulously crafted a great deal of what would seem to be random chaos (a note ringing out to feedback, a "spontaneous jam" to start a song, etc.). The result is an intensity and freshness that, while contrived, certainly makes a track more memorable than the sterile, pitch corrected, quantized music that we're used to hearing. I'm good with that.
Links referenced in the show:
The Chicago Typewriters can be found here: Facebook | Raw Artists | ReverbNation
Their debut release, House Music for the Homeless, will be available at Shine Indy's Release Fest this Friday at The Vogue. Thereafter, you can find it at under their new name, "The Hot Screams" at BandCamp
They will be appearing at ReleaseFest along with The Farewell Audition and Coup d'Etat.
Release fest is sponsored by Smoking Goose, Freehand Ink Tattoo Parlor, the DoIt Indy Radio Hour, The Flying Cupcake, Indy CD and Vinyl, Sun King Brewing, and Sam Ash Music
Their EP was recorded at The Lodge Studios in Indianapolis, and produced by Matt Hagan of We are Hex.
You can catch a live, acoustic performance, sort of a pre-game warmup, this Wednesday at Indy CD and Vinyl
Of course we knew the classics like "Hop on Pop" are still available. Imagine my surprise to discover "Night Dad Went to Jail" was a real book though. I've been unable to locate a copy of "Uncle Timmy Touched Me."
Their first gig was at Be Here Now in Muncie, Indiana.
Seriously, some VCR's are excellent for home recording (and you thought this show wasn't educational.)
---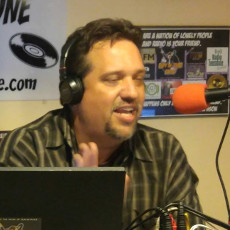 Darrin Snider is the OCD music nerd responsible for creating Indy In-Tune. By day he's a cloud engineer and business analyst, but he still hopes to someday be an overnight freeform disc jockey married to the local weathergirl who happens to be a former eastern-European supermodel.
Blog comments powered by

Disqus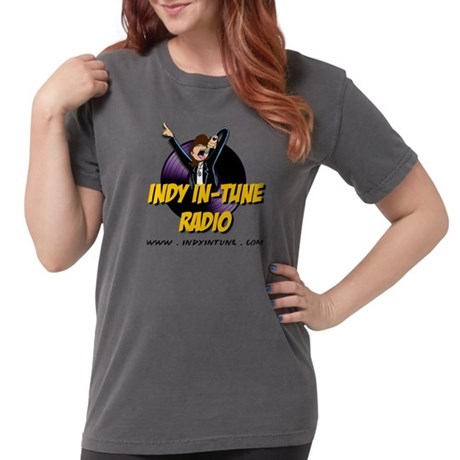 Ladies, don't you hate buying generic (unisex) T-shirts? We've got you covered with a line of womens'-fit clothing in a variety of styles and colors. Check Out Our Specials This Week...
Solicitations and Submissions
Solicitations for blog posts can be made by sending and email to "blog -at- indyintune -dot- com" and should follow these guidelines:
Local (Indianapolis-based) acts always have priority.
Visisting acts playing a bill with one or more local acts are also considered.
We generally don't like to repeat content found on other sites. If your request already has a lot of coverage on other sites, it will be considered low-priority unless you can give us an exclusive angle.
For obvious reasons, we don't do solicited album reviews, though we do appreciate you letting us know when you have a new release. Consider coming in and talking about the album yourself live on the air or a podcast.
All of our staff writers are unpaid enthusiasts. All requests for blog posts are entirely at their descretion.
As such, they generally need a lot of lead-time to put something out -- we're talking weeks of lead time, not hours.
That said, individual authors have full authority to ignore the following guidelines and write whatever they want ... if you can convince them to.
In addition, feel free to write your own post and submit it for posting as a "guest blogger." Those almost always get accepted.
Finally, regional or national acts submitting without meeting the above guidelines are generally ignored. We're not trying to be dicks, but if you send us a generic form-letter with your press release, and it doesn't even remotely concern a local artist or event, then you're not part of our core focus.