M.O.R. Episode 3 -- Michael Dryburgh
By: Ben Cannon, Bram Epstein, and Darrin Snider
Sunday, June 6, 2021
---
M.O.R. Episode 2 -- Ian Thomson
By: Ben Cannon, Bram Epstein, and Darrin Snider
Sunday, May 23, 2021
---
M.O.R. Episode 1 -- Mark Kelly
By: Ben Cannon, Bram Epstein, and Darrin Snider
Sunday, May 16, 2021
---
An In-Snide Look: I Think I Could Get Used to this Life Sometimes
By: Darrin Snider
Sunday, June 7, 2020
---
Getting Down to Earth with mOOnMen
By: Amy Foxworthy
Sunday, February 16, 2020
---
The Musical Journey of Jethro Easyfields
By: Amy Foxworthy
Tuesday, February 11, 2020
---
Monday Mixtape: Etwasprog
By: Darrin Snider
Monday, February 10, 2020
---
Monday Mixtape: Excerpts from the Summer of 2014
By: Darrin Snider
Monday, January 20, 2020
---
Mix Tape Monday: Mashin' it Up
By: Darrin Snider
Monday, January 13, 2020
---
Mix Tape Monday: Back to the Gym Workout
By: Darrin Snider
Monday, January 6, 2020
Monday Mixtape: Etwasprog
By: Darrin Snider (darrin at indyintune dot com)
Monday, February 10, 2020 5:00:00 PM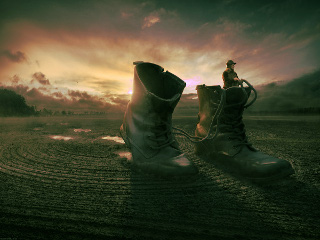 Decided it's been too long since I gave you a good prog(-ish) playlist. I'm not sure this one will be it. I seem to have messed up my prog pallet like when you brush your teeth before drinking orange juice. I seem to be stuck in this synthpop loop that I need to break out of. That is, when I'm not listening to Ibizan chill music to stop the voices in my head from keeping me up all night, I'm playing modern reggae off some carribean radio station -- which is what I do when it's cold and wintry, especially while cooking. The surf reports take the chill off and give the food a slightly less "Indiana kitchen" aftertaste, you see. Oh yeah, and I've got this new project I've recently started that requires me to listen to lots and lots of '60s-style European lounge. So, you can forgive me for failing to keep up with my beloved prog lately.
Fortunately, yesterday morning, PD's Prog blog alerted me to a new artist named Joel Martin who has just released his first album, which I am really digging. This quickly got added to my "Etwas Prog" playlist (not to be confused with my "Classic Prog," "Prog Metal," "Arena Prog," "Qenyan Prog," and "Fourth Wave Prog" playists) on Spotify. So, realizing I haven't shared the joy of "Etwas Prog" with you guys yet, today seemed the perfect day to get some of my newer discoveries out to you, the masses. Actually, I should probably clarify, there may be a genre called "Etwas Prog," I don't know, hell I didn't know about djent until a few months ago. This is simply my convention for more-current proggy music, but not necessarily proggy in the ways that most people who don't know about prog think of prog, but on the other hand, may be exactly what people think of. Okay, I didn't exactly apply rules to this playlist. It's just somewhat progressive music in that comes in many different flavors and styles, except chocolate and vanilla. Like Ben and Jerry's ice cream. There has to be a flavor you like. Just keep digging.
Darrin's Neoprog Mix Tape:
Joel Martin -- To Touch the Stars From the aforementioned debut album by Mr. Martin and pretty much the seed of the rest of this playlist. Drawing more from the atonal/avant garde side of the genre, mixing in a bit of the late era fusion jazz, and bouncing back and forth between them, sometimes without any kind of segue or lead-up. No rules! What's not to like about this?!
Bent Knee -- Being Human Out of Boston, the name comes from the porteaumentau of the names of the guitarist Ben Levin and vocalist Courtney Swain. They're a Berklee band, so obviously put them in that trunk with St. Vincent, Passion Pit, Foster the People, and Jeff DeHerdt.
Tanagra-- Tyranny of Time More on the proggy metal side of things, but I like to mix it up. I also like to throw this out when people try to tell me Iron Maiden is more punk than prog. Sheesh.
Cabinets of Curiosity -- Fractals and Coastlines The thing I like about these guys is you can't compare then to any one thing, because they don't "do" any one thing. This is twelve minutes of a wars between complexity and simplicity, electric and acoustic instrumentation, straight forwardness and quirkiness. You just don't know what to expect or where it's going.
Ihlo -- Parhelion You know, it's nice to the see the Brits (inventors of the genre) throwing their hats back in the arena after having it eaten by the Swedes and more hipsterish parts of the country. Still, better than when Kansas and central Illinois were ruling the prog world.
Particle -- Launchpad Though they're obviously virtuosos, I was not thorougly convinced Particle is a prog band until I saw them live at the Mousetrap last year, complete with the most amazing light show ever crammed onto a 7"x15" stage. Okay maybe they're prog's answer to the Grateful Dead? At the same time, it also shows that you can take just about any genre and push it in a new direction by combining disparate elements (in this case, jam band mixed with electronica), which really, isn't that prog in its simplest form?
Kayo Dot -- A Prophecy Seeing as how I caught two of them in this list, I probably should do a whole "Boston Music Scene" mix tape in the near future. The thing that gets me about these guys is, they have all this intricacy and all these changes, but it's all completely composed (classical style) and doesn't rely on jams or improv. It's a lot of notes to learn.
Cheeto's Magazine -- Chili Guillermo It's nice to know that, in the diverse world of prog, there are just as many goofy talented guys with senses of humor as there are talented people trying to spin the musical tale of the pinwheel orgasm incident of the sylvian forest.
Riverside -- Wasteland I actually know very little about this band that I can share with you. They're Polish -- possibly the only Polish band I listen to that I know of. They're also absolutely killer, as you can hear.
Jarod Fedele -- Triplejam Going to end this one back where we started, as Jarod is credited with mixing and mastering the Joel Martin album we started with, as well as playing "all other instrumentation" not covered by Joel and Deric Penrod. He's one of those guys who composes and plays in a lot of different sandboxes on his album, but this somewhat jazzy one with forays into more metally stuf was my favorite.
Got suggestions for what pairs well with this list? Have a suggestion for a future mix tape? Want to submit your own "guest mixed tape" to be featured here? Comments are available below...
---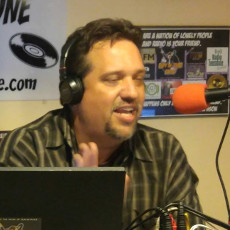 Darrin Snider is the OCD music nerd responsible for creating Indy In-Tune. By day he's a cloud engineer and business analyst, but he still hopes to someday be an overnight freeform disc jockey married to the local weathergirl who happens to be a former eastern-European supermodel.
Blog comments powered by

Disqus
Handy places to visit if you are part of, or want to know more about, our music scene ...
Solicitations and Submissions
Solicitations for blog posts can be made by sending and email to "blog -at- indyintune -dot- com" and should follow these guidelines:
Local (Indianapolis-based) acts always have priority.
Visisting acts playing a bill with one or more local acts are also considered.
We generally don't like to repeat content found on other sites. If your request already has a lot of coverage on other sites, it will be considered low-priority unless you can give us an exclusive angle.
For obvious reasons, we don't do solicited album reviews, though we do appreciate you letting us know when you have a new release. Consider coming in and talking about the album yourself live on the air or a podcast.
All of our staff writers are unpaid enthusiasts. All requests for blog posts are entirely at their descretion.
As such, they generally need a lot of lead-time to put something out -- we're talking weeks of lead time, not hours.
That said, individual authors have full authority to ignore the following guidelines and write whatever they want ... if you can convince them to.
In addition, feel free to write your own post and submit it for posting as a "guest blogger." Those almost always get accepted.
Finally, regional or national acts submitting without meeting the above guidelines are generally ignored. We're not trying to be dicks, but if you send us a generic form-letter with your press release, and it doesn't even remotely concern a local artist or event, then you're not part of our core focus.