An In-Snide Look: I Think I Could Get Used to this Life Sometimes
By: Darrin Snider
Sunday, June 7, 2020
---
Getting Down to Earth with mOOnMen
By: Amy Foxworthy
Sunday, February 16, 2020
---
The Musical Journey of Jethro Easyfields
By: Amy Foxworthy
Tuesday, February 11, 2020
---
Monday Mixtape: Etwasprog
By: Darrin Snider
Monday, February 10, 2020
---
Monday Mixtape: Excerpts from the Summer of 2014
By: Darrin Snider
Monday, January 20, 2020
---
Mix Tape Monday: Mashin' it Up
By: Darrin Snider
Monday, January 13, 2020
---
Mix Tape Monday: Back to the Gym Workout
By: Darrin Snider
Monday, January 6, 2020
---
Top Ten Most Annoying Types of Music Fans
By: Darrin Snider
Saturday, January 4, 2020
---
Album Review: Sietch Ramshackle "U.R.//Nctrl"
By: Amy Foxworthy
Saturday, December 28, 2019
---
Mix Tape Monday: Darrin's Favorite Discoveries of 2019
By: Darrin Snider
Monday, December 16, 2019
Show #169: Indyca
By: Darrin Snider (darrin at indyintune dot com)
Friday, November 7, 2014 5:00:00 PM

I long ago came to the realization that there is no form of music that I don't like. There are artists (Rhianna) and songs (Brown-Eyed Girl) that, I quite frankly can't stand and would love to rid the world of. There are genres of music (Turkish chant, Yiddish folk, American Country) that I just don't "get" because they really don't speak to me and probably weren't meant to. It's not that I hate this music, it may annoy me at times, particularly when I'm in the mood for something else, but otherwise I have no real strong feelings about it whatsoever ... as a genre of music. I think my goal for the next few years is going to be to learn to love those few remaining genres of music. I've found all it takes is a little education. For example, being a middle-aged, middle-American, suburban dweller, until recently I had never been a really big fan of reggae. I was thoroughly convinced that there were only one recycled reggae song called "I Shot the Buffalo Soldier and Stood Up for My Rights." Surprisingly, it only took one hour listening to a Reggae show on a community radio station out of North Yorkshire, UK where a very knowledgeable and passionate disc jockey (Clearchannel take note) opened my eyes to the fact that reggae as a genre is as widespread and diverse as rock and roll, and some of it was absolutely killer. This led to a three week immersion through every list of reggae songs and artists I could find, discovering the likes of The Skatalites, Ijahman Levi, Buju Banton, U-Roy, Mutabaruka and a slew of others. If you have never immersed yourself in an unfamiliar musical genre with the help of a an expert guide in this manner, I highly recommend it.
This week's guests, Indyca, are one of our few local "reggae-ish" groups. As with many great Indiana artists, their particular flavor of the genre is a musical crossroads, combining the loose backbeat of reggae and infuse it with elements of jam band, rock, dubstep, and even heavy metal at times. This diverse musical background, while seeming somewhat incongruous at first is brought together by a group of musicians who are equally versed in the technical side of their craft, but still have an excellent ear and open mind for what what works, what doesn't work, and how to push the edges of experimentation just a little in order to create something new and distinctly their own. Definitely looking forward to hearing how this translates in a studio environment.
---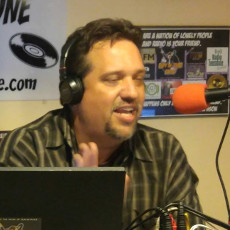 Darrin Snider is the OCD music nerd responsible for creating Indy In-Tune. By day he's a cloud engineer and business analyst, but he still hopes to someday be an overnight freeform disc jockey married to the local weathergirl who happens to be a former eastern-European supermodel.
Blog comments powered by

Disqus
Handy places to visit if you are part of, or want to know more about, our music scene ...
Solicitations and Submissions
Solicitations for blog posts can be made by sending and email to "blog -at- indyintune -dot- com" and should follow these guidelines:
Local (Indianapolis-based) acts always have priority.
Visisting acts playing a bill with one or more local acts are also considered.
We generally don't like to repeat content found on other sites. If your request already has a lot of coverage on other sites, it will be considered low-priority unless you can give us an exclusive angle.
For obvious reasons, we don't do solicited album reviews, though we do appreciate you letting us know when you have a new release. Consider coming in and talking about the album yourself live on the air or a podcast.
All of our staff writers are unpaid enthusiasts. All requests for blog posts are entirely at their descretion.
As such, they generally need a lot of lead-time to put something out -- we're talking weeks of lead time, not hours.
That said, individual authors have full authority to ignore the following guidelines and write whatever they want ... if you can convince them to.
In addition, feel free to write your own post and submit it for posting as a "guest blogger." Those almost always get accepted.
Finally, regional or national acts submitting without meeting the above guidelines are generally ignored. We're not trying to be dicks, but if you send us a generic form-letter with your press release, and it doesn't even remotely concern a local artist or event, then you're not part of our core focus.