An In-Snide Look: I Think I Could Get Used to this Life Sometimes
By: Darrin Snider
Sunday, June 7, 2020
---
Getting Down to Earth with mOOnMen
By: Amy Foxworthy
Sunday, February 16, 2020
---
The Musical Journey of Jethro Easyfields
By: Amy Foxworthy
Tuesday, February 11, 2020
---
Monday Mixtape: Etwasprog
By: Darrin Snider
Monday, February 10, 2020
---
Monday Mixtape: Excerpts from the Summer of 2014
By: Darrin Snider
Monday, January 20, 2020
---
Mix Tape Monday: Mashin' it Up
By: Darrin Snider
Monday, January 13, 2020
---
Mix Tape Monday: Back to the Gym Workout
By: Darrin Snider
Monday, January 6, 2020
---
Top Ten Most Annoying Types of Music Fans
By: Darrin Snider
Saturday, January 4, 2020
---
Album Review: Sietch Ramshackle "U.R.//Nctrl"
By: Amy Foxworthy
Saturday, December 28, 2019
---
Mix Tape Monday: Darrin's Favorite Discoveries of 2019
By: Darrin Snider
Monday, December 16, 2019
Show #177: Eric Pedigo
By: Darrin Snider (darrin at indyintune dot com)
Tuesday, January 27, 2015 5:00:00 PM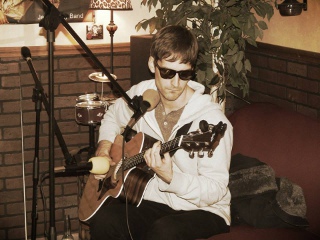 I've been at this for almost nine years. I take or have been awarded partial credit for encouraging and/or helping to unleash a few cool things on the scene during this time. Coy Koi, Swig, Black Market Binary, Megan Hopkins ... probably even more that never got legs ... and I will admit quite a few things have become inexplicably popular despite my initial read. But, dammit, you have to give me Eric Pedigo, this skinny little kid that showed up at an open mic one night with a batch of really cool-assed songs and solid voice to back them up. For some reason he had this ambition to play Birdy's ... which is ONE thing I can usually do for an artist ... so I had him play in the background while bands were signing up for the Battle back in 2013. Next thing I know, our buddy Cannon has convinced him to sign up for the battle, and a few weeks later, he becomes one of the first singer/songwriters to advance to the second round, despite having brought only having two fans in the audience at the beginning of the night.
Since that time, Eric has become a staple of the singer/songwriter scene around town, playing several shows for Shine, collaborating with Steve Boller (Godfather of the Castleton music scene) on one of the better releases of the past year (thank you, again, Shine Studios), releasing what Ryan Brewer begrudgingly says is one of the best songs written by a local artist, and reaching the finals of Birdy's One Guitar/One Voice competition. This is an impressive resume for his first 18 months in town, I would say. This episode marks Eric's second appearance on Indy In-Tune and includes all-new live performances that he probably only vaguely remembers playing the first time.
Links Referenced in the Show:

Eric Pedigo can be found here Facebook | EPK ... oh and here (Facebook) and here (Website) and here (Facebook) and don't forget here (Website).

He is formerly of the band "The Splendid Stoops."
Some of the tracks this evening are off what most of us affectionately refer to as the "Bollego" album, which he did with Steve Boller. That album can be obtained here .
In addition, we also play tracks from his solo album, asdf, which can be found here: .

Co-hosting on this episode is Brandon/Benjamin Cannon of Shine Indy. Also joining late was the inimitable (except by Jeff Kelly) Kolo Bell.

We reference Eric's previous performance in Studio B, initially recorded for The Soundcheck with Irish. You will find that performance in our Mini-Concert Archive.

Eric gave a stellar performance last month in the finals of the Birdy's One Guitar competition.

---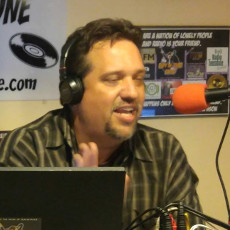 Darrin Snider is the OCD music nerd responsible for creating Indy In-Tune. By day he's a cloud engineer and business analyst, but he still hopes to someday be an overnight freeform disc jockey married to the local weathergirl who happens to be a former eastern-European supermodel.
Blog comments powered by

Disqus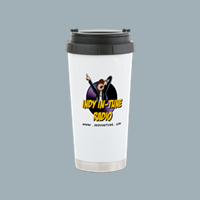 As seen on the webcam. Are you one of those people who can't survive without copious amounts of coffee in the morning? You definitely need one of our stainless steel travel mugs. Give your caffeine the gift of style...
Solicitations and Submissions
Solicitations for blog posts can be made by sending and email to "blog -at- indyintune -dot- com" and should follow these guidelines:
Local (Indianapolis-based) acts always have priority.
Visisting acts playing a bill with one or more local acts are also considered.
We generally don't like to repeat content found on other sites. If your request already has a lot of coverage on other sites, it will be considered low-priority unless you can give us an exclusive angle.
For obvious reasons, we don't do solicited album reviews, though we do appreciate you letting us know when you have a new release. Consider coming in and talking about the album yourself live on the air or a podcast.
All of our staff writers are unpaid enthusiasts. All requests for blog posts are entirely at their descretion.
As such, they generally need a lot of lead-time to put something out -- we're talking weeks of lead time, not hours.
That said, individual authors have full authority to ignore the following guidelines and write whatever they want ... if you can convince them to.
In addition, feel free to write your own post and submit it for posting as a "guest blogger." Those almost always get accepted.
Finally, regional or national acts submitting without meeting the above guidelines are generally ignored. We're not trying to be dicks, but if you send us a generic form-letter with your press release, and it doesn't even remotely concern a local artist or event, then you're not part of our core focus.