An In-Snide Look: I Think I Could Get Used to this Life Sometimes
By: Darrin Snider
Sunday, June 7, 2020
---
Getting Down to Earth with mOOnMen
By: Amy Foxworthy
Sunday, February 16, 2020
---
The Musical Journey of Jethro Easyfields
By: Amy Foxworthy
Tuesday, February 11, 2020
---
Monday Mixtape: Etwasprog
By: Darrin Snider
Monday, February 10, 2020
---
Monday Mixtape: Excerpts from the Summer of 2014
By: Darrin Snider
Monday, January 20, 2020
---
Mix Tape Monday: Mashin' it Up
By: Darrin Snider
Monday, January 13, 2020
---
Mix Tape Monday: Back to the Gym Workout
By: Darrin Snider
Monday, January 6, 2020
---
Top Ten Most Annoying Types of Music Fans
By: Darrin Snider
Saturday, January 4, 2020
---
Album Review: Sietch Ramshackle "U.R.//Nctrl"
By: Amy Foxworthy
Saturday, December 28, 2019
---
Mix Tape Monday: Darrin's Favorite Discoveries of 2019
By: Darrin Snider
Monday, December 16, 2019
Show #028: Donvinci
By: Darrin Snider (darrin at indyintune dot com)
Wednesday, October 24, 2007 5:30:00 PM

After a marathon seven shows recorded in one day in the chilly outdoors at Kammy's Kause (not that I didn't thoroughly enjoy myself) talking to what was largely a collection of jam bands, we're going to change things up this week. The thing I found particularly fun about this show is that, not only is it a new location and new genre of music we've not yet featured on the show, but also a genre that, by my own admission, I really don't know much about, so the experience proved to be an educational one for me.

Donnell and Vincent are immigrants to the Indianapolis scene, hailing from Detroit and Chicago respectively, and bring a unique approach to combining their hip hop roots with the more soulful, R&B vocal tones that are their passion. In doing so they have created some fantastic, accessible music, but at the same time alienated themselves and caused some controvercy among the purists in their circles. Joining them on this interview is Perry Stevens, owner and chief engineer at Snapjoint Studios, who is producing and managing the band as the make their ascent to greater things.

In keeping with the free-form spirit of the interview, I've done very few edits this week, keeping a lot of the tangents, outtakes, and jokes that fell flat. As such, this show carries and "explicit" tag and may contain humor that some of you will find offensive; others will find hilarious. What can I say? There were a few beers consumed before and during the recording.

Links referenced in the show:
---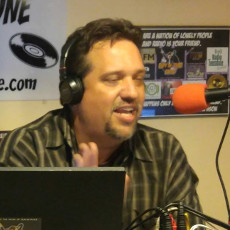 Darrin Snider is the OCD music nerd responsible for creating Indy In-Tune. By day he's a cloud engineer and business analyst, but he still hopes to someday be an overnight freeform disc jockey married to the local weathergirl who happens to be a former eastern-European supermodel.
Blog comments powered by

Disqus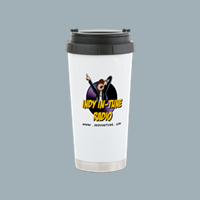 As seen on the webcam. Are you one of those people who can't survive without copious amounts of coffee in the morning? You definitely need one of our stainless steel travel mugs. Give your caffeine the gift of style...
Solicitations and Submissions
Solicitations for blog posts can be made by sending and email to "blog -at- indyintune -dot- com" and should follow these guidelines:
Local (Indianapolis-based) acts always have priority.
Visisting acts playing a bill with one or more local acts are also considered.
We generally don't like to repeat content found on other sites. If your request already has a lot of coverage on other sites, it will be considered low-priority unless you can give us an exclusive angle.
For obvious reasons, we don't do solicited album reviews, though we do appreciate you letting us know when you have a new release. Consider coming in and talking about the album yourself live on the air or a podcast.
All of our staff writers are unpaid enthusiasts. All requests for blog posts are entirely at their descretion.
As such, they generally need a lot of lead-time to put something out -- we're talking weeks of lead time, not hours.
That said, individual authors have full authority to ignore the following guidelines and write whatever they want ... if you can convince them to.
In addition, feel free to write your own post and submit it for posting as a "guest blogger." Those almost always get accepted.
Finally, regional or national acts submitting without meeting the above guidelines are generally ignored. We're not trying to be dicks, but if you send us a generic form-letter with your press release, and it doesn't even remotely concern a local artist or event, then you're not part of our core focus.