M.O.R. Episode 3 -- Michael Dryburgh
By: Ben Cannon, Bram Epstein, and Darrin Snider
Sunday, June 6, 2021
---
M.O.R. Episode 2 -- Ian Thomson
By: Ben Cannon, Bram Epstein, and Darrin Snider
Sunday, May 23, 2021
---
M.O.R. Episode 1 -- Mark Kelly
By: Ben Cannon, Bram Epstein, and Darrin Snider
Sunday, May 16, 2021
---
An In-Snide Look: I Think I Could Get Used to this Life Sometimes
By: Darrin Snider
Sunday, June 7, 2020
---
Getting Down to Earth with mOOnMen
By: Amy Foxworthy
Sunday, February 16, 2020
---
The Musical Journey of Jethro Easyfields
By: Amy Foxworthy
Tuesday, February 11, 2020
---
Monday Mixtape: Etwasprog
By: Darrin Snider
Monday, February 10, 2020
---
Monday Mixtape: Excerpts from the Summer of 2014
By: Darrin Snider
Monday, January 20, 2020
---
Mix Tape Monday: Mashin' it Up
By: Darrin Snider
Monday, January 13, 2020
---
Mix Tape Monday: Back to the Gym Workout
By: Darrin Snider
Monday, January 6, 2020
:: Call to Action: Vote for Chris Wolf!
By: Chris Wolf (chris at chriswolfmusic)
Thursday, March 26, 2009 1:32:00 AM
Hey! Check this out!! I could use a little Hoosier help to get Indiana to recognize a song I wrote!!

Could I get your vote, please?

Here is a cut and paste from an email I received last week.
"Dear Chris,




The International Songwriting Competition (ISC) has announced its finalists today. Congratulations, the song "Spotless" that you entered in Comedy/Novelty has been selected as a finalist.





Being selected an ISC finalist is an accomplishment that acknowledges true songwriting talent. With only 287 finalists chosen out of over 15,500 entrants, this is an extraordinary achievement, and we are very pleased to offer our congratulations."




Are you kidding me?!!! I couldn't believe it! You should check out some of the judges. Tom Waits! Rob Thomas! Sandra Bernhard! Weird Al! KT Tunstall ! David Brenner! Ray Davies! Loretta Lynn! The list goes on and on!
Billy Harvey won this for the Rock category in 2005 for "Frozen Through".

So if you go to this link http://www.songwritingcompetition.com/PVWelcome2008.htm and click "listen to the finalist songs and vote", you can vote for my song!! It's called
"Spotless". They are in alphabetical order so it's kinda down there. (Near the S's!)

You have to enter your email and then open a verifying return email to vote but you only do that once and then you can vote once a day till March 31st.
Help me get a respectable turnout! You know you need the good Karma!

Don't we all?!
Thanks!
Peace!
Chris!

P.S.-Tell all your friends and
family!!

Here's the video of the recording!!
---
Blog comments powered by

Disqus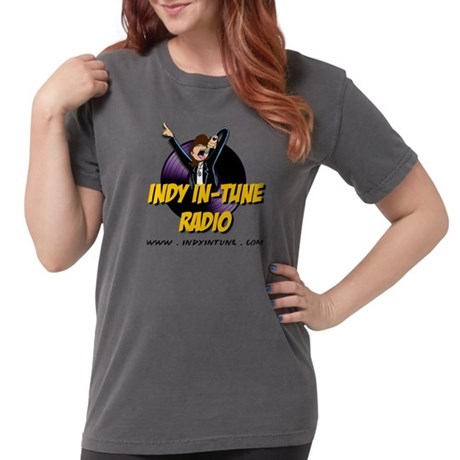 Ladies, don't you hate buying generic (unisex) T-shirts? We've got you covered with a line of womens'-fit clothing in a variety of styles and colors. Check Out Our Specials This Week...
Solicitations and Submissions
Solicitations for blog posts can be made by sending and email to "blog -at- indyintune -dot- com" and should follow these guidelines:
Local (Indianapolis-based) acts always have priority.
Visisting acts playing a bill with one or more local acts are also considered.
We generally don't like to repeat content found on other sites. If your request already has a lot of coverage on other sites, it will be considered low-priority unless you can give us an exclusive angle.
For obvious reasons, we don't do solicited album reviews, though we do appreciate you letting us know when you have a new release. Consider coming in and talking about the album yourself live on the air or a podcast.
All of our staff writers are unpaid enthusiasts. All requests for blog posts are entirely at their descretion.
As such, they generally need a lot of lead-time to put something out -- we're talking weeks of lead time, not hours.
That said, individual authors have full authority to ignore the following guidelines and write whatever they want ... if you can convince them to.
In addition, feel free to write your own post and submit it for posting as a "guest blogger." Those almost always get accepted.
Finally, regional or national acts submitting without meeting the above guidelines are generally ignored. We're not trying to be dicks, but if you send us a generic form-letter with your press release, and it doesn't even remotely concern a local artist or event, then you're not part of our core focus.