M.O.R. Episode 3 -- Michael Dryburgh
By: Ben Cannon, Bram Epstein, and Darrin Snider
Sunday, June 6, 2021
---
M.O.R. Episode 2 -- Ian Thomson
By: Ben Cannon, Bram Epstein, and Darrin Snider
Sunday, May 23, 2021
---
M.O.R. Episode 1 -- Mark Kelly
By: Ben Cannon, Bram Epstein, and Darrin Snider
Sunday, May 16, 2021
---
An In-Snide Look: I Think I Could Get Used to this Life Sometimes
By: Darrin Snider
Sunday, June 7, 2020
---
Getting Down to Earth with mOOnMen
By: Amy Foxworthy
Sunday, February 16, 2020
---
The Musical Journey of Jethro Easyfields
By: Amy Foxworthy
Tuesday, February 11, 2020
---
Monday Mixtape: Etwasprog
By: Darrin Snider
Monday, February 10, 2020
---
Monday Mixtape: Excerpts from the Summer of 2014
By: Darrin Snider
Monday, January 20, 2020
---
Mix Tape Monday: Mashin' it Up
By: Darrin Snider
Monday, January 13, 2020
---
Mix Tape Monday: Back to the Gym Workout
By: Darrin Snider
Monday, January 6, 2020
Attention Local Musicians: Last Chance to Apply for 2010 Rock the District
By: Megan McVicker (mmcvicker at carmel dot in dot gov)
Monday, May 10, 2010 4:45:00 PM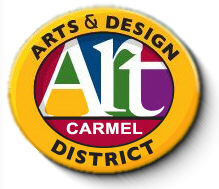 Carmel, IN – The Carmel Redevelopment Commission and Arts & Design District Office are currently seeking local and regional bands to be part of this year's Rock the District event, and the application deadline is quickly approaching.  Rock the District is a free community-wide music festival and shopping extravaganza scheduled for Saturday, July 24, 2010 from 12 (noon) p.m. – 9 p.m.  Last year's event drew more than 10,000 people from throughout the state of Indiana to the Arts & Design District.  

Deadline for submission of application materials is Friday, May 14, 2010.

The event committee is seeking a variety of musical performers for the 2010 Rock the District lineup.  Bands from all genres of music are encouraged to participate.  Rock the District is a family-friendly event and bands and/or musical groups should have musical content appropriate for the general public.  Bands with explicit lyrics will not be accepted.  Performance times range from 12 p.m.- 7 p.m. on the day of the event.  Applications to participate can be found on the Carmel Arts & Design District website at www.CarmelArtsandDesign.com/RocktheDistrict.  As the City of Carmel is a non-profit entity, only groups willing to perform gratis can be accommodated.

Performers will be chosen by committee review.  Final entertainment line-up is at the discretion of the event committee.  Submitting materials does not guarantee a spot in the Rock the District line-up.

For more details about 2010 Rock the District band applications/participation and additional event information, please visit www.CarmelArtsAndDesign.com/RocktheDistrict or contact Megan McVicker at 317-571-2791 or mmcvicker@carmel.in.gov.


---
The Carmel Arts & Design District is the Midwest's newest, premier setting for the arts and design industry. Already it has attracted well over 100 businesses, including art galleries, antique dealers, furniture and interior design showrooms, even a race track design company! There are restaurants, boutiques, creative service providers, and an eclectic variety of specialty retail stores. And the list of merchants continues to grow.
---
Blog comments powered by

Disqus
Handy places to visit if you are part of, or want to know more about, our music scene ...
Solicitations and Submissions
Solicitations for blog posts can be made by sending and email to "blog -at- indyintune -dot- com" and should follow these guidelines:
Local (Indianapolis-based) acts always have priority.
Visisting acts playing a bill with one or more local acts are also considered.
We generally don't like to repeat content found on other sites. If your request already has a lot of coverage on other sites, it will be considered low-priority unless you can give us an exclusive angle.
For obvious reasons, we don't do solicited album reviews, though we do appreciate you letting us know when you have a new release. Consider coming in and talking about the album yourself live on the air or a podcast.
All of our staff writers are unpaid enthusiasts. All requests for blog posts are entirely at their descretion.
As such, they generally need a lot of lead-time to put something out -- we're talking weeks of lead time, not hours.
That said, individual authors have full authority to ignore the following guidelines and write whatever they want ... if you can convince them to.
In addition, feel free to write your own post and submit it for posting as a "guest blogger." Those almost always get accepted.
Finally, regional or national acts submitting without meeting the above guidelines are generally ignored. We're not trying to be dicks, but if you send us a generic form-letter with your press release, and it doesn't even remotely concern a local artist or event, then you're not part of our core focus.