M.O.R. Episode 3 -- Michael Dryburgh
By: Ben Cannon, Bram Epstein, and Darrin Snider
Sunday, June 6, 2021
---
M.O.R. Episode 2 -- Ian Thomson
By: Ben Cannon, Bram Epstein, and Darrin Snider
Sunday, May 23, 2021
---
M.O.R. Episode 1 -- Mark Kelly
By: Ben Cannon, Bram Epstein, and Darrin Snider
Sunday, May 16, 2021
---
An In-Snide Look: I Think I Could Get Used to this Life Sometimes
By: Darrin Snider
Sunday, June 7, 2020
---
Getting Down to Earth with mOOnMen
By: Amy Foxworthy
Sunday, February 16, 2020
---
The Musical Journey of Jethro Easyfields
By: Amy Foxworthy
Tuesday, February 11, 2020
---
Monday Mixtape: Etwasprog
By: Darrin Snider
Monday, February 10, 2020
---
Monday Mixtape: Excerpts from the Summer of 2014
By: Darrin Snider
Monday, January 20, 2020
---
Mix Tape Monday: Mashin' it Up
By: Darrin Snider
Monday, January 13, 2020
---
Mix Tape Monday: Back to the Gym Workout
By: Darrin Snider
Monday, January 6, 2020
SWASO/1999 A Tribute to the Artist -- Coming to the Vogue
By: Jamie McFarlane (swasomusic at gmail dot com)
Friday, September 24, 2010 12:00:00 AM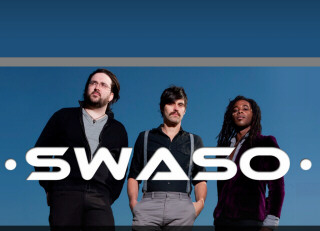 The Story...

SWASO is an original pop-rock group that hails from the musical hotbed of Chapel Hill, NC. SWASO, along with "1999 A Tribute to the Artist" (more on that later) will be bringing their national and international tour to The Vogue, in Indianapolis, October 8th!

This is a dual story...the "twist" comes later in this masterpiece!

SWASO's members are, Hugh, Justin, Jamie, and Lance. For years they've been involved in the Chapel Hill and Carrboro music scene through a variety of relationships, playing all of the notable local venues such as the Cat's Cradle, Local 506, etc. When the guys decided to give the "band-thing" a shot, it was apparent that a tight bond had been found. On one hand Jamie and Justin on bass and drums had been a rhythm section since they were kids, but on the other Hugh and Lance had partnered up musically more times than could be counted. When all four got together, both relationally and musically SWASO was able to find its voice and style immediately. SWASO's 1st full-length recording and new website are set to drop in early September right before their national and international CD release tour. The release includes ten original, "kinda-pop, mostly-rock" tunes that are guaranteed to turn your head! Be sure to check out SWASO on MySpace, Facebook, and Twitter.

As SWASO began to grow their fan base locally, they looked to expand. The band made the decision to go with a social media group instead of a typical label, and partnered with MOB Social Media, LLC, who was also based out of Chapel Hill.

The partnership has not only been very convenient, but also rewarding and successful for both sides. Knowing music is one thing, but knowing how to gather fans and keep up with them in today's day and age is another story...it's a must! Attending to SWASO's fans has been a vital and happy focus for SWASO and MOB, and together they don't want to slow down any time soon!

The Twist...

Hugh, SWASO's front-man and guitarist, had been courted for some time to be "Prince" in a Prince Tribute band for both his one-of-kind stage presence and ability to rip on the guitar. SWASO's members had to make the decision whether to be in two bands, one of which was a tribute band! They were skeptical because their hearts are geared toward being an original band, NOT playing someone else's music!! SWASO's debut CD as mentioned is set to be released early this September, and supporting the CD was on the top of everyone's mind. Even so, the guys were sold on the "Prince" idea for a few reasons: They each have a deep respect for Prince's musical talents and enjoy playing Prince's songs. There was also so much potential concerning where the tour could take SWASO. Lastly, the tour would be exciting since SWASO would be supporting their new release, AND headlining the show as the Prince Tribute band! Everyone knows that it's incredibly hard for an original start-up band to find themselves in front of large crowds around the country and to do so quickly. The guys decided that the "Prince" opportunity was the best way to get SWASO its maximum exposure.

Both MOB and the guys quickly added two members to SWASO and went to work forming "1999, A Tribute to the Artist". The gamble paid off with "SWASO & 1999 A Tribute to the Artist" being immediately booked nationally and internationally as the opening and headlining acts for the remainder of the year, with a stop at The Vogue, in Indianapolis, October 8thth to an expected sell-out crowd. Seeing both SWASO & 1999 in action, whether it be Hugh's dynamic presence onstage with his guitar and vocals, Justin's incredible skills on the drums, Lance's ability to do whatever he wants on the keys, or Jamie's deep pocket on the bass while providing backing vocals, their show is simply a sight to see.

One more thing...if you write something about us, we'll hook you up with tickets to the show, back stage passes, and of course some adult beverages if you are so inclined to partake in that type of behavior!!
---
Blog comments powered by

Disqus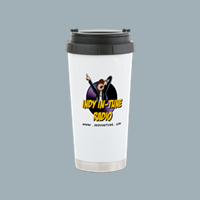 As seen on the webcam. Are you one of those people who can't survive without copious amounts of coffee in the morning? You definitely need one of our stainless steel travel mugs. Give your caffeine the gift of style...
Solicitations and Submissions
Solicitations for blog posts can be made by sending and email to "blog -at- indyintune -dot- com" and should follow these guidelines:
Local (Indianapolis-based) acts always have priority.
Visisting acts playing a bill with one or more local acts are also considered.
We generally don't like to repeat content found on other sites. If your request already has a lot of coverage on other sites, it will be considered low-priority unless you can give us an exclusive angle.
For obvious reasons, we don't do solicited album reviews, though we do appreciate you letting us know when you have a new release. Consider coming in and talking about the album yourself live on the air or a podcast.
All of our staff writers are unpaid enthusiasts. All requests for blog posts are entirely at their descretion.
As such, they generally need a lot of lead-time to put something out -- we're talking weeks of lead time, not hours.
That said, individual authors have full authority to ignore the following guidelines and write whatever they want ... if you can convince them to.
In addition, feel free to write your own post and submit it for posting as a "guest blogger." Those almost always get accepted.
Finally, regional or national acts submitting without meeting the above guidelines are generally ignored. We're not trying to be dicks, but if you send us a generic form-letter with your press release, and it doesn't even remotely concern a local artist or event, then you're not part of our core focus.