M.O.R. Episode 3 -- Michael Dryburgh
By: Ben Cannon, Bram Epstein, and Darrin Snider
Sunday, June 6, 2021
---
M.O.R. Episode 2 -- Ian Thomson
By: Ben Cannon, Bram Epstein, and Darrin Snider
Sunday, May 23, 2021
---
M.O.R. Episode 1 -- Mark Kelly
By: Ben Cannon, Bram Epstein, and Darrin Snider
Sunday, May 16, 2021
---
An In-Snide Look: I Think I Could Get Used to this Life Sometimes
By: Darrin Snider
Sunday, June 7, 2020
---
Getting Down to Earth with mOOnMen
By: Amy Foxworthy
Sunday, February 16, 2020
---
The Musical Journey of Jethro Easyfields
By: Amy Foxworthy
Tuesday, February 11, 2020
---
Monday Mixtape: Etwasprog
By: Darrin Snider
Monday, February 10, 2020
---
Monday Mixtape: Excerpts from the Summer of 2014
By: Darrin Snider
Monday, January 20, 2020
---
Mix Tape Monday: Mashin' it Up
By: Darrin Snider
Monday, January 13, 2020
---
Mix Tape Monday: Back to the Gym Workout
By: Darrin Snider
Monday, January 6, 2020
Where My Ears Wander – Part 2: Internet Radio
By: Darrin Snider (darrin at indyintune dot com)
Tuesday, March 6, 2012 6:00:00 AM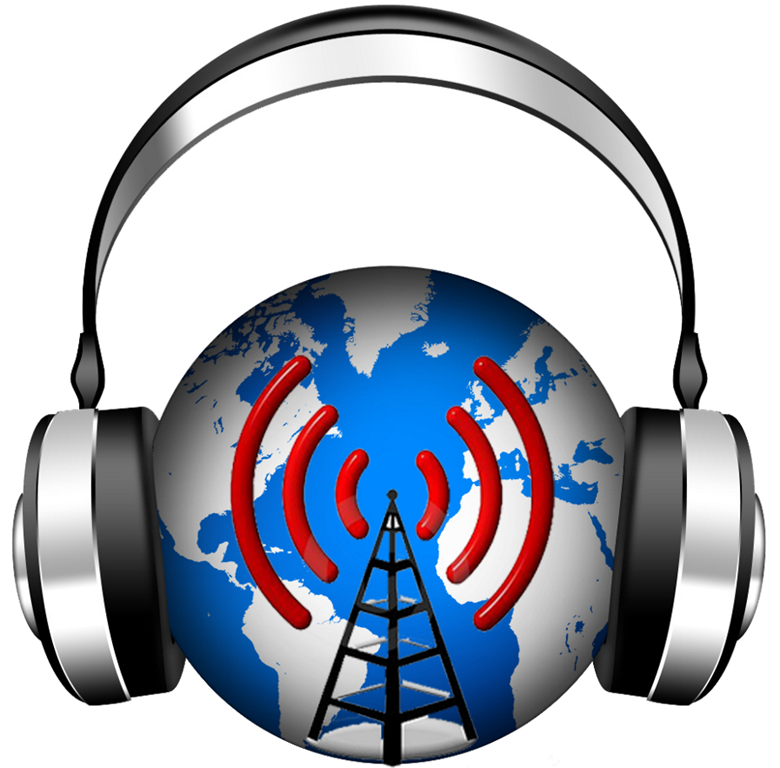 As I mentioned in part one of this series, I am quite fond of terrestrial radio, particularly terrestrial radio from parts of the world where I've never been and where the iron fist of Clear Channel has not put a stranglehold on personality and individuality. There is one thing that you can't get from conventional radio stations, however, and that is genre programming – unless of course your genre of choice is popular, of which very few of mine are. Obviously listener or advertiser-supported stations have to appeal to some sort of common denominator in general population, so I can't fault them for that, but sometimes, you just don't want the light banter. Sometimes, you're in the mood for something very specific, or maybe even completely new. That's where Internet radio comes in. Like podcasting, I see this largely as true music fans creating exactly the kind of content they want to hear, but are sorely lacking because some suit can't figure out how to make money off of niche audiences. Truly there is something for everyone here, and I am constantly amazed by the niches I have never heard of before, much less explored to their potential. What follows is a run-down of the Internet stations that I listen to most often, broken down by mood/style.
Work / Writing
The most-intensive brainpower-wise part of my job is going to meetings and writing big-assed documents, therefore you need something atmospheric to set a mood. It's also vitally important that there not be words (or at least none in a language you understand), otherwise song lyrics could tend to start to creep into your technical documentation either by accident … or on purpose. That is to say, it's very unprofessional when your requirements document states "The final output of the reporting sub-system shall take you where you want to go and give you all you need to know." ( Actually the rhyme was rather nice and it proved that nobody really reads anything I write anyway.) For better choices of music, check out:
Work / Programming
There's a definite mindset you need to be in for programming, and music is critical to getting a rhythm down. Let's face it, you'll go postal (or at best destroy a couple of keyboards and/or monitors) trying to find that one elusive bug or logic error if you don't have something feeding your happiness quotient. I often find myself shaking my fist and muttering gibberish at the ceiling like a neglected SIM if I try to program for too long without appropriate tunage playing. Lyrics are okay, but familiar songs generally lead me to playing air keyboard or singing along when I should be working, which really annoys the rest of the engineering bay. Therefore, I tend to gravitate more towards the progressive rock or metal genres, as there is always new, unexplored material to be had here.
Around the House
If I'm not cooking or feeding the baby, "around the house" for me, these days anyway, is putting up walls, spackling, or painting down in Studio B. You know, sweaty, manual labor stuff. Therefore the order of the day is good old rock and roll, preferably stuff that I've never heard and isn't already in my MP3 collection (which is, shall we say, extensive). Therefore these stations offer a more unconventional mix of great rock that you are either not familiar with, or haven't heard in a while.
Party Time / Any Time
These stations represent the best of good ol' rock and roll and go well in just about any situation.
Chilling Out
Music from the softer side, perfect for sitting around in a kid-free environment, maybe drinking some wine with your main squeeze … I'll leave the rest up to your imaginations.
Sleeping
Going to sleep is usually something of a challenge for me. I have one of those brains that runs about 200 miles per hour as soon as the lights go out, usually scheming, planning, designing, or other random nonsense. Therefore, I like the soothing, picturesque stuff as I drift off to nevernever land, as it were.
---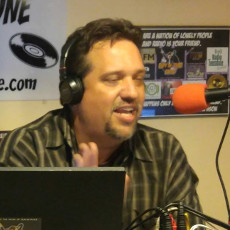 Darrin Snider is the OCD music nerd responsible for creating Indy In-Tune. By day he's a cloud engineer and business analyst, but he still hopes to someday be an overnight freeform disc jockey married to the local weathergirl who happens to be a former eastern-European supermodel.
Blog comments powered by

Disqus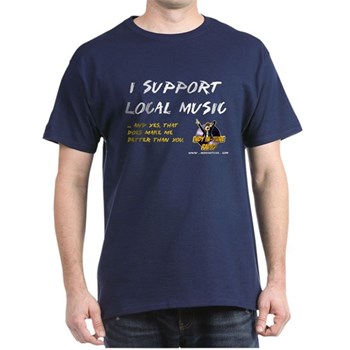 Back by popular demand for a limited time only, "I support local music ... and yes, that does make me better than you." Show the world that you, too, are a proud elitist music snob! Get yours before time runs out...
Solicitations and Submissions
Solicitations for blog posts can be made by sending and email to "blog -at- indyintune -dot- com" and should follow these guidelines:
Local (Indianapolis-based) acts always have priority.
Visisting acts playing a bill with one or more local acts are also considered.
We generally don't like to repeat content found on other sites. If your request already has a lot of coverage on other sites, it will be considered low-priority unless you can give us an exclusive angle.
For obvious reasons, we don't do solicited album reviews, though we do appreciate you letting us know when you have a new release. Consider coming in and talking about the album yourself live on the air or a podcast.
All of our staff writers are unpaid enthusiasts. All requests for blog posts are entirely at their descretion.
As such, they generally need a lot of lead-time to put something out -- we're talking weeks of lead time, not hours.
That said, individual authors have full authority to ignore the following guidelines and write whatever they want ... if you can convince them to.
In addition, feel free to write your own post and submit it for posting as a "guest blogger." Those almost always get accepted.
Finally, regional or national acts submitting without meeting the above guidelines are generally ignored. We're not trying to be dicks, but if you send us a generic form-letter with your press release, and it doesn't even remotely concern a local artist or event, then you're not part of our core focus.