M.O.R. Episode 3 -- Michael Dryburgh
By: Ben Cannon, Bram Epstein, and Darrin Snider
Sunday, June 6, 2021
---
M.O.R. Episode 2 -- Ian Thomson
By: Ben Cannon, Bram Epstein, and Darrin Snider
Sunday, May 23, 2021
---
M.O.R. Episode 1 -- Mark Kelly
By: Ben Cannon, Bram Epstein, and Darrin Snider
Sunday, May 16, 2021
---
An In-Snide Look: I Think I Could Get Used to this Life Sometimes
By: Darrin Snider
Sunday, June 7, 2020
---
Getting Down to Earth with mOOnMen
By: Amy Foxworthy
Sunday, February 16, 2020
---
The Musical Journey of Jethro Easyfields
By: Amy Foxworthy
Tuesday, February 11, 2020
---
Monday Mixtape: Etwasprog
By: Darrin Snider
Monday, February 10, 2020
---
Monday Mixtape: Excerpts from the Summer of 2014
By: Darrin Snider
Monday, January 20, 2020
---
Mix Tape Monday: Mashin' it Up
By: Darrin Snider
Monday, January 13, 2020
---
Mix Tape Monday: Back to the Gym Workout
By: Darrin Snider
Monday, January 6, 2020
An In-Snide Look #5
By: Darrin Snider (darrin at indyintune dot com)
Wednesday, December 4, 2013 8:30:00 AM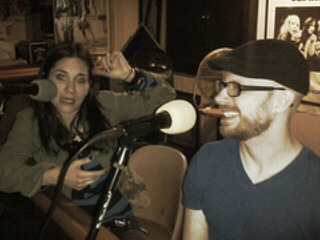 Feeling kind of productive today. Baked and decorated two dozen cookies with Lil' Q while listening to the inaugural "Sound Check with Irish," got some cleanup work done on cleaning up the blog section of the site, and managed to piece together podcast #146 featuring the third appearance of Finer -- look for it as soon as Rod Schindler gets off his butt and gives blessing to #145. Honestly, there's going to be a floodgate opening soon. Now granted, this is nowhere near what I had intended to get done last night, I am forever overly ambitious, but then I put the call out for people to hit me up while I'm working, next thing you know I'm falling asleep at the keyboard around 1:30 AM.

Yesterday's late-night discussion brings up a new moral dilemma: podcasting vs broadcasting. While SCWI did pretty well for a first show, ratings-wise, I was told by more than one person that they were planning to wait to download the podcast, rather than listen live. Frankly, aside from the live performance segment, which will make it into the Mini-Concert Archive sometime in the next few days, I had no intention of releasing the rest of the show as a podcast. I know this has become the norm for most of my terrestrial counterparts as a means to attract the younger audience, who are forever linked to ear buds and iPods and listening to all of their music on demand and all of their television and radio programming time-shifted to whatever hours are most-convenient for them. I get it. Remember Indy In-Tune started as, and will always make its prime focus, a podcast.

On the other hand, podcasting completely defeats the purpose of a 24/7 streaming format that is designed to mimic radio the way I fondly remember it from my youth. Indy In-Tune radio is not simply a way for the masses to listen to podcasts being recorded live. It is intended to be a shared experience. Those who were listening last night, whether they were baking cookies and cleaning the kitchen like myself, or supplementing their experience with social media exchanges with other listeners are now common participants in that single moment in time. Sure, I would kill for podcasts of some of the hours of radio I listened to back as a kid. I've managed to find a few of the syndicated programs online, and there are a few pirated cassettes I made with various snippets, but the full experience happened, happened once, and now it's gone. If you weren't a part of it, then your urgency to be a part of the next one simply increases. Believe me, it's brutal knowing that less than 30 people will hear the hilarious riff on Irish's botching of the name "Squared Social Circle," but those of us who did are now part of an elite club that can make fun of him for years to come.

Shared experience aside, the other point of Indy In-Tune is to break people out of listening habits, good or bad. Hey, I'm guilty of it too. I've got that core dozen or so albums I'm always listening to, but these days at least 75% of my listening is searching for music I've never heard before. I love hearing music for the first time, and I especially love finding a good track in a genre I don't normally listen to. I often joke that about a year ago I found out I really like dubstep music, despite the fact that I don't dance and loathe the smell of Axe body spray. Sure you can listen to SCWI and hear great music, but most of it is in the rock vein. What happens when you leave the station streaming afterwards when the random rotation pulled up Jenna Epkey's country songwriter stuff, or a bit of soulful hip hop from SK? Maybe it wasn't your thing, so you endured it for 3.5 minutes until the next track fired up, but What if you liked it and my friend gained a new fan? Didn't that just move the needle on my goal of "spreading local music" just a little bit more?

I'm interested in everyone's opinion on this: Should the radio shows be released as podcasts, or should radio be radio and podcasts be podcasts? Use the comments below or hit me up with your thoughts.



---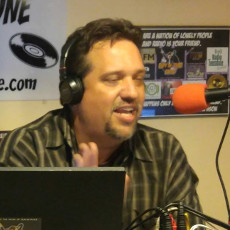 Darrin Snider is the OCD music nerd responsible for creating Indy In-Tune. By day he's a cloud engineer and business analyst, but he still hopes to someday be an overnight freeform disc jockey married to the local weathergirl who happens to be a former eastern-European supermodel.
Blog comments powered by

Disqus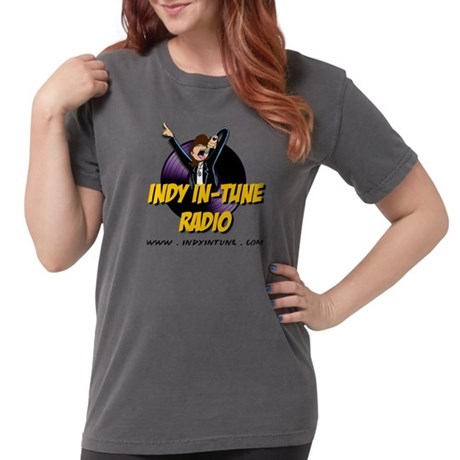 Ladies, don't you hate buying generic (unisex) T-shirts? We've got you covered with a line of womens'-fit clothing in a variety of styles and colors. Check Out Our Specials This Week...
Solicitations and Submissions
Solicitations for blog posts can be made by sending and email to "blog -at- indyintune -dot- com" and should follow these guidelines:
Local (Indianapolis-based) acts always have priority.
Visisting acts playing a bill with one or more local acts are also considered.
We generally don't like to repeat content found on other sites. If your request already has a lot of coverage on other sites, it will be considered low-priority unless you can give us an exclusive angle.
For obvious reasons, we don't do solicited album reviews, though we do appreciate you letting us know when you have a new release. Consider coming in and talking about the album yourself live on the air or a podcast.
All of our staff writers are unpaid enthusiasts. All requests for blog posts are entirely at their descretion.
As such, they generally need a lot of lead-time to put something out -- we're talking weeks of lead time, not hours.
That said, individual authors have full authority to ignore the following guidelines and write whatever they want ... if you can convince them to.
In addition, feel free to write your own post and submit it for posting as a "guest blogger." Those almost always get accepted.
Finally, regional or national acts submitting without meeting the above guidelines are generally ignored. We're not trying to be dicks, but if you send us a generic form-letter with your press release, and it doesn't even remotely concern a local artist or event, then you're not part of our core focus.