M.O.R. Episode 3 -- Michael Dryburgh
By: Ben Cannon, Bram Epstein, and Darrin Snider
Sunday, June 6, 2021
---
M.O.R. Episode 2 -- Ian Thomson
By: Ben Cannon, Bram Epstein, and Darrin Snider
Sunday, May 23, 2021
---
M.O.R. Episode 1 -- Mark Kelly
By: Ben Cannon, Bram Epstein, and Darrin Snider
Sunday, May 16, 2021
---
An In-Snide Look: I Think I Could Get Used to this Life Sometimes
By: Darrin Snider
Sunday, June 7, 2020
---
Getting Down to Earth with mOOnMen
By: Amy Foxworthy
Sunday, February 16, 2020
---
The Musical Journey of Jethro Easyfields
By: Amy Foxworthy
Tuesday, February 11, 2020
---
Monday Mixtape: Etwasprog
By: Darrin Snider
Monday, February 10, 2020
---
Monday Mixtape: Excerpts from the Summer of 2014
By: Darrin Snider
Monday, January 20, 2020
---
Mix Tape Monday: Mashin' it Up
By: Darrin Snider
Monday, January 13, 2020
---
Mix Tape Monday: Back to the Gym Workout
By: Darrin Snider
Monday, January 6, 2020
An In-Snide Look #8
By: Darrin Snider (darrin at indyintune dot com)
Saturday, December 7, 2013 8:30:00 AM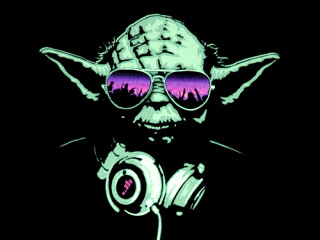 Saturday morning, my favorite time of the week. Kiddo is still out, coffee is brewed, dishes are done, music is going, time for the weekly administrative duties: running through submissions, changing out next week's programming, catching up on correspondence, tweaking the rotation a bit, that kind of thing. If there's any time left, I get to run through that "Hey, you need to check out ..." pile of music that I've thrown up on Spotify. Got a ton of stuff in there from buddy Dave Vogt this week. The guy just kept spouting off band after band that I'd never heard of. For example: White Denim, whose Wikipedia page describes them as dub, psychedelic, blues, punk, progressive, soul, jazz, experimental rock. I'm thinking, "Hell yeah! Can't wait to hear what that sounds like! Wait ... no industrial metal!? Never mind, I mistakenly thought you had it all." Again, this is the high point of my week.

Which actually brings up another point. I think I mentioned one of my heroes Simon Saynor signed off the air last weekend. This was actually the second loss recently as James Hamilton-Trewhitt, host of the Bandwagon on Radio Teesdale out of Barnard Castle, County Durham, UK also stepped down recently. While I listen to a number of radio shows regularly, each for different reasons, Bandwagon was my source for discovering new stuff. I'm sure you guys have noticed, I've been an ostrich with my head exclusively in the local music scene for seven years now. Every time you mention a band from this century that is known outside of the midwest, I just smile and nod a lot. So, those of you who have endured my Cast of Cheers, Bombay Bicycle Club, Pidgeon Detectives, and other strange musical obsessions -- like the ramblings on why there isn't more good electronica/dubstep being made in this town -- have James to blame.

This also serve to notify all involved that the post of "Musical Yoda" is now available again after being held by James for the better part of three years, after he took it from C.C. Chapman, who also abandoned the post abruptly for this thing called "the real world." I don't know what that is, but I'm sure I don't like it. Anyway, if you think you can hack it in that slot, I invite you to submit five tracks that I will love on first hearing from five artists that I've never heard of. You are of course invited to explain why I will love them (I like to be analytical about my music), and you get bonus points if I don't think I will like them, but you manage to change my mind. Go!

Meanwhile, in my quest to dodge the real world, I apparently have Jeff Byrd, Dell Zell, and Audiodacity dropping by Studio B this afternoon for a little on-air (on-stream?) madness, so obviously I need to get to the liquor store soon. CC can have that executive marketing gig, and I hope James is happy in corporate/commercial radio, but this is more my kind of ideal Saturday.

---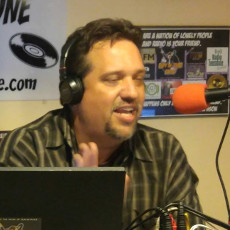 Darrin Snider is the OCD music nerd responsible for creating Indy In-Tune. By day he's a cloud engineer and business analyst, but he still hopes to someday be an overnight freeform disc jockey married to the local weathergirl who happens to be a former eastern-European supermodel.
Blog comments powered by

Disqus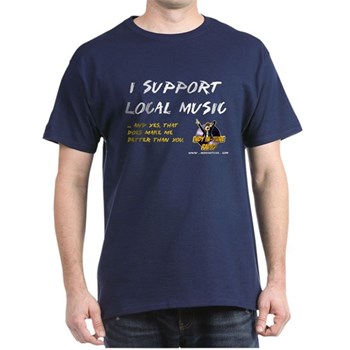 Back by popular demand for a limited time only, "I support local music ... and yes, that does make me better than you." Show the world that you, too, are a proud elitist music snob! Get yours before time runs out...
Solicitations and Submissions
Solicitations for blog posts can be made by sending and email to "blog -at- indyintune -dot- com" and should follow these guidelines:
Local (Indianapolis-based) acts always have priority.
Visisting acts playing a bill with one or more local acts are also considered.
We generally don't like to repeat content found on other sites. If your request already has a lot of coverage on other sites, it will be considered low-priority unless you can give us an exclusive angle.
For obvious reasons, we don't do solicited album reviews, though we do appreciate you letting us know when you have a new release. Consider coming in and talking about the album yourself live on the air or a podcast.
All of our staff writers are unpaid enthusiasts. All requests for blog posts are entirely at their descretion.
As such, they generally need a lot of lead-time to put something out -- we're talking weeks of lead time, not hours.
That said, individual authors have full authority to ignore the following guidelines and write whatever they want ... if you can convince them to.
In addition, feel free to write your own post and submit it for posting as a "guest blogger." Those almost always get accepted.
Finally, regional or national acts submitting without meeting the above guidelines are generally ignored. We're not trying to be dicks, but if you send us a generic form-letter with your press release, and it doesn't even remotely concern a local artist or event, then you're not part of our core focus.