M.O.R. Episode 3 -- Michael Dryburgh
By: Ben Cannon, Bram Epstein, and Darrin Snider
Sunday, June 6, 2021
---
M.O.R. Episode 2 -- Ian Thomson
By: Ben Cannon, Bram Epstein, and Darrin Snider
Sunday, May 23, 2021
---
M.O.R. Episode 1 -- Mark Kelly
By: Ben Cannon, Bram Epstein, and Darrin Snider
Sunday, May 16, 2021
---
An In-Snide Look: I Think I Could Get Used to this Life Sometimes
By: Darrin Snider
Sunday, June 7, 2020
---
Getting Down to Earth with mOOnMen
By: Amy Foxworthy
Sunday, February 16, 2020
---
The Musical Journey of Jethro Easyfields
By: Amy Foxworthy
Tuesday, February 11, 2020
---
Monday Mixtape: Etwasprog
By: Darrin Snider
Monday, February 10, 2020
---
Monday Mixtape: Excerpts from the Summer of 2014
By: Darrin Snider
Monday, January 20, 2020
---
Mix Tape Monday: Mashin' it Up
By: Darrin Snider
Monday, January 13, 2020
---
Mix Tape Monday: Back to the Gym Workout
By: Darrin Snider
Monday, January 6, 2020
An In-Snide Look #20
By: Darrin Snider (darrin at indyintune dot com)
Thursday, December 19, 2013 7:30:00 AM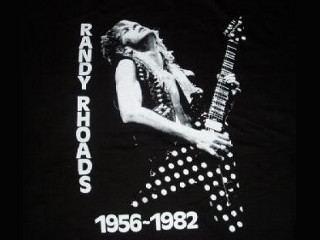 Sleep deprivation -- or as I think of it, training for the world record longest broadcast next spring -- is beginning to take its toll. I think I'm running on about 3-4 hours a sleep per night for the last two weeks at least. See, this week I discovered web services and how to program for them. (Hey, sue me, I move from developer to middle manager around 2004 -- I never needed to learn them!) So, now you will note some cool stuff coming to indyintune.com. For example, over in the member's section, I am working on implementing social signon ... that is, the ability to create and access your indyintune.com profile simply by being logged into Facebook, Google, Twitter, or whatever it is you're using. This eliminates all of the problems I've faced for the past eight years about how cumbersome it is to create an account, remember the password, update the profile, etc. Not to mention MY end, where I have to program the computer to validate you've filled your profile out correctly, recover lost passwords, and upload and shrink giant image files (seriously, people, they're called "thumbnails," lear to use them). I've also got plans in place to develop an Indy In-Tune Twitter wall, a better event calendar, a much-improved photo album that fans can add their photos to, etc. It's sort of like I just walked in to Fry's with a stolen American Express card and it's time to hit the wish list!

Fun conversation tonight at open mic. I've argued many times that the whole "Hair Metal" thing is a direct result of Randy Rhoads being killed in 1982. "Dubrow" renames themselves to "Quiet Riot" in his honor and becomes Billboard's first #1 metal album on the strength of a Randy Rhoads tribute song. Within a year, every band on the Sunset Strip gets a record deal and hair metal is king (in two distinct waves) for the next seven years. Now the question becomes, what if Randy didn't die? In trying to reconstruct a probable chain of events, we decided it's pretty much given that he would not have done a third album with Ozzy. Even Ozzy's book pretty much admits he was looking to move on from "metal music" at the time. Ozzy's choice of replacement would not likely have been Jake E. Lee in this alternate timeline, as Jake E. Lee would mostly likely only be known as "the founder of an obscure bar band called Ratt that never really caught on and so fizzled out about a year ago." Without hair metal, I would posit that the two most popular sounds on the west coast in a Randy-populated 1983 would be Van Halen (who already had some steam prior to the explosion) and Metallica (who weren't quite there with the sound we've come to know them for, but had a huge following in '83). Is it a far stretch to think that Dave Mustane would have ended up taking the guitar slot in Ozzy's band, and that the whole "thrash" scene might have started six years sooner than it did? Or would it have failed and Men Without Hats goes on to dominate with half-a-dozen platinum albums? Without hair metal ballads, Would the Seattle scene, its natural progression, ever have happened? Could saving Randy also directly lead to Kurt Cobain being saved as well? Curious as to how it plays out in your heads. Leave comments if you've got an idea.

---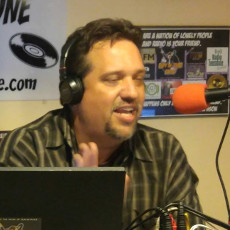 Darrin Snider is the OCD music nerd responsible for creating Indy In-Tune. By day he's a cloud engineer and business analyst, but he still hopes to someday be an overnight freeform disc jockey married to the local weathergirl who happens to be a former eastern-European supermodel.
Blog comments powered by

Disqus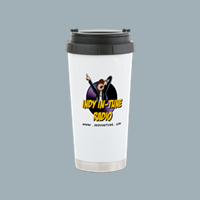 As seen on the webcam. Are you one of those people who can't survive without copious amounts of coffee in the morning? You definitely need one of our stainless steel travel mugs. Give your caffeine the gift of style...
Solicitations and Submissions
Solicitations for blog posts can be made by sending and email to "blog -at- indyintune -dot- com" and should follow these guidelines:
Local (Indianapolis-based) acts always have priority.
Visisting acts playing a bill with one or more local acts are also considered.
We generally don't like to repeat content found on other sites. If your request already has a lot of coverage on other sites, it will be considered low-priority unless you can give us an exclusive angle.
For obvious reasons, we don't do solicited album reviews, though we do appreciate you letting us know when you have a new release. Consider coming in and talking about the album yourself live on the air or a podcast.
All of our staff writers are unpaid enthusiasts. All requests for blog posts are entirely at their descretion.
As such, they generally need a lot of lead-time to put something out -- we're talking weeks of lead time, not hours.
That said, individual authors have full authority to ignore the following guidelines and write whatever they want ... if you can convince them to.
In addition, feel free to write your own post and submit it for posting as a "guest blogger." Those almost always get accepted.
Finally, regional or national acts submitting without meeting the above guidelines are generally ignored. We're not trying to be dicks, but if you send us a generic form-letter with your press release, and it doesn't even remotely concern a local artist or event, then you're not part of our core focus.