M.O.R. Episode 3 -- Michael Dryburgh
By: Ben Cannon, Bram Epstein, and Darrin Snider
Sunday, June 6, 2021
---
M.O.R. Episode 2 -- Ian Thomson
By: Ben Cannon, Bram Epstein, and Darrin Snider
Sunday, May 23, 2021
---
M.O.R. Episode 1 -- Mark Kelly
By: Ben Cannon, Bram Epstein, and Darrin Snider
Sunday, May 16, 2021
---
An In-Snide Look: I Think I Could Get Used to this Life Sometimes
By: Darrin Snider
Sunday, June 7, 2020
---
Getting Down to Earth with mOOnMen
By: Amy Foxworthy
Sunday, February 16, 2020
---
The Musical Journey of Jethro Easyfields
By: Amy Foxworthy
Tuesday, February 11, 2020
---
Monday Mixtape: Etwasprog
By: Darrin Snider
Monday, February 10, 2020
---
Monday Mixtape: Excerpts from the Summer of 2014
By: Darrin Snider
Monday, January 20, 2020
---
Mix Tape Monday: Mashin' it Up
By: Darrin Snider
Monday, January 13, 2020
---
Mix Tape Monday: Back to the Gym Workout
By: Darrin Snider
Monday, January 6, 2020
An In-Snide Look #133
By: Darrin Snider (darrin at indyintune dot com)
Friday, April 11, 2014 7:30:00 AM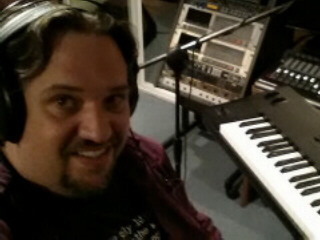 Exciting musical weekend planned out. I know, I say they're all exciting, but this time I really mean it. Well, actually I meant it last time too. I mean, I'm not exactly prone to exaggeration, so if it's a particularly exciting weekend for local music, I'll generally blog about something completely unrelated. Perhaps you noticed.

Last night, my first practice with my new band -- which has actually been together for three months now and has had two full practices without me. We're currently known as "The Mess," mostly to disguise the fact that we're really just a Tim Spainhower solo vehicle -- which seems to be my comfort zone with playing live, as 4/5ths of the band is the lineup I last played on stage with -- at the Tim Spainhower Vicious CD release party. Despite the name, and the dude in the keyboard slot, it turns out the band is awesome. I'm sure we'll have an unveiling of sorts next month. It's pretty much straight songwriter fare, very solid and accessible, not pushing any envelopes or anything ... we're all over 40 and don't have anything to prove. I think of it as nice, easy-going "Suburban Backyard Barbecue Rock and Roll."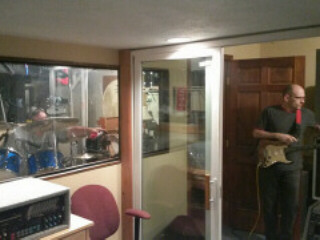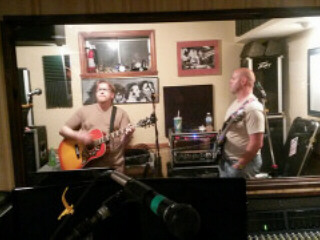 Tonight is, of course, JamTron. Anybody who listens to Indy In-Tune with any regularity has no doubt hear the commercial. Sugar Moon Rabbit, No Pit Cherries, Dell Zell, and Audiodacity bring that band of rock and roll to the Mousetrap, an excellent venue with a quality sound and light system, though generally reserved for, shall we say, the "jam band" crowd. Not sure how it will play to the regulars, but judging from the Facebook Event, the place will be packed. Don't miss this show.

Saturday, I have no idea, and the editorial staff here is split. First off you've got Brandon/Benjamin Cannon taking his Shine series on the road to Bears Place in Bloomington with Ryan M. Brewer, Mid American, and Tied to Tigers. On the other hand, our good friends Kolo Bell and Mike Myers are playing Union Brewing company together, which is much closer to home. Finally, I'm going to a limb and throwing out the wild card for Fourth Stone at Ro's in Greenfield. I caught these guys at the Battle of Birdy's last year, fell in love with 'em, and have tried a couple of times to get them on an Indy In-Tune show for you guys to check out. If you're in the area, definitely pop over and check this band out. Just don't party too late, because ...

The next morning I get to do one of those things I've always wanted to do ... a minor radio publicity stunt! We kick off at Sabbatical in Broad Ripple (outside, weather permitting) and broadcast live for 12 straight hours in support of the National High Five project. We've got great food and adult beverages; we've got prize packages to give away; we've got ten great acts playing on a side stage; it's all for a good cause, and it's gonna be fun. Did I mention I'm very excited about this? Do come join us.

Finally, everything winds down on Monday night at Claude and Annie's with a show I am particularly excited about, Monday Night Live #15. This month we feature a diverse collection of singer/songwriters, the more rock and roll stylings of Chris Burch, the goofy pop sensibilities of Pres Maxson, and the smooth jazz/pop influenced machinations of Jeff DeHerdt. This one might be bedlam, but the music is sure to be great. Why not wrap up the weekend with a nice beer, kick back, and be entertained one more time?


---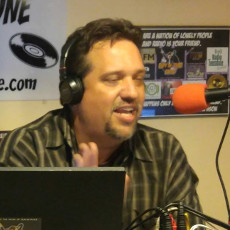 Darrin Snider is the OCD music nerd responsible for creating Indy In-Tune. By day he's a cloud engineer and business analyst, but he still hopes to someday be an overnight freeform disc jockey married to the local weathergirl who happens to be a former eastern-European supermodel.
Blog comments powered by

Disqus
Today on Indy In-Tune
Happy Hump Day!

* Schedule subject to change without notice. Sorry, but that's rock and roll.
Solicitations and Submissions
Solicitations for blog posts can be made by sending and email to "blog -at- indyintune -dot- com" and should follow these guidelines:
Local (Indianapolis-based) acts always have priority.
Visisting acts playing a bill with one or more local acts are also considered.
We generally don't like to repeat content found on other sites. If your request already has a lot of coverage on other sites, it will be considered low-priority unless you can give us an exclusive angle.
For obvious reasons, we don't do solicited album reviews, though we do appreciate you letting us know when you have a new release. Consider coming in and talking about the album yourself live on the air or a podcast.
All of our staff writers are unpaid enthusiasts. All requests for blog posts are entirely at their descretion.
As such, they generally need a lot of lead-time to put something out -- we're talking weeks of lead time, not hours.
That said, individual authors have full authority to ignore the following guidelines and write whatever they want ... if you can convince them to.
In addition, feel free to write your own post and submit it for posting as a "guest blogger." Those almost always get accepted.
Finally, regional or national acts submitting without meeting the above guidelines are generally ignored. We're not trying to be dicks, but if you send us a generic form-letter with your press release, and it doesn't even remotely concern a local artist or event, then you're not part of our core focus.