M.O.R. Episode 3 -- Michael Dryburgh
By: Ben Cannon, Bram Epstein, and Darrin Snider
Sunday, June 6, 2021
---
M.O.R. Episode 2 -- Ian Thomson
By: Ben Cannon, Bram Epstein, and Darrin Snider
Sunday, May 23, 2021
---
M.O.R. Episode 1 -- Mark Kelly
By: Ben Cannon, Bram Epstein, and Darrin Snider
Sunday, May 16, 2021
---
An In-Snide Look: I Think I Could Get Used to this Life Sometimes
By: Darrin Snider
Sunday, June 7, 2020
---
Getting Down to Earth with mOOnMen
By: Amy Foxworthy
Sunday, February 16, 2020
---
The Musical Journey of Jethro Easyfields
By: Amy Foxworthy
Tuesday, February 11, 2020
---
Monday Mixtape: Etwasprog
By: Darrin Snider
Monday, February 10, 2020
---
Monday Mixtape: Excerpts from the Summer of 2014
By: Darrin Snider
Monday, January 20, 2020
---
Mix Tape Monday: Mashin' it Up
By: Darrin Snider
Monday, January 13, 2020
---
Mix Tape Monday: Back to the Gym Workout
By: Darrin Snider
Monday, January 6, 2020
Mix Tape Monday: Darrin's Guilty Pleasures
By: Darrin Snider (darrin at indyintune dot com)
Monday, March 11, 2019 5:00:00 PM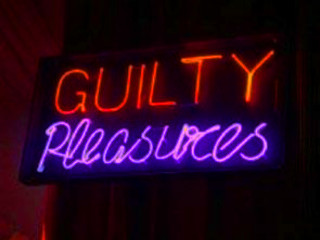 This one actually comes highly requested from the three or four people who follow these playlists. If you listen to the show, my absolute favorite "Lightning Round" question to ask -- and I will ask it even if it doesn't randomly get selected -- is "What CD is hidden under the front seat of your car that you adore, but don't want your friends to catch you listening to." Now, if you happen to be a guest, I will usually soften up your answer by listing a couple of mine. These do, however, get edited out of the podcast later.
Still, I'm not one to shirk my responsiblity to make a cool playlist, and no, I really don't feel guilty about liking any of these artists. Screw you, I'll play what I like.
Darrin's Much-Requested Guilty Pleasures Mixtape:
Manhattan Transfer -- Offbeat of Avenues All-time, number one, hands-down, guilty pleasure. Tight harmonies and running countermelodies are my thing. This stems from my years singing competitive barbershop quartet and being a general chorus/small ensemble geek in Jr. High.
Kate Bush -- The Sensual World It's bullshit that she still isn't in love with me, but whatever.
Farrell -- Happy There's some sorcery in this guy's music. To date, I haven't gotten tired of any of his songs ... and I get tired of music easily, even my favorite bands. I think I could put this on a loop, listen to it for a whole day, and end up in the best mood ever.
Andy Gibb -- I Just Wanna Be Your Everything Again, this is pretty much what my childhood sounded like. Not proud of it, but the song does make me nostalgic, still.
Oliva Newton John -- A Little More Love See previous three comments ...
Gary Wright -- Really Wanna Know You Wow. Okay, did you ever love a song, until you saw the video ... and then you kinda wanna take it back. I swear, if I had ever seen this video before now, I must have blacked it out. But hey, doesn't that Mini Moog/Arp String combo sound GREAT on this song?!
Rumer -- Slow Found her on, I think it was Song Journeys or some such show on NPR. She had an intersting story and, I thought, a fantastic voice that just jumps registers spot on and with what seems to be zero effort.
Journey -- Why Can't This Night Go On Forever Oh, whatever. They were all killer musicians. Perry has one of the best voices of his era. Dean Cain can write the CRAP out of love songs. Oh, and SOMEBODY bought a shitload of their albums, so I know I'm not the ONLY one who likes this song!
B-52's -- Private Idaho Okay, maybe I'm a bit over the Cosmic Thing era, but I can listen to the first three albums over and over and never get bored.
Little River Band -- Night Owl More harmonies. Tons of musicians layering parts. Oh, and LIVE, bitches! Not sure why they felt they needed to add Glenn Frey here, but whatever, he was sort of out of work in this period anyway, right?
Got suggestions for what pairs well with this list? Have a suggestion for a future mix tape? Want to submit your own "guest mixed tape" to be featured here? Comments are available below...
---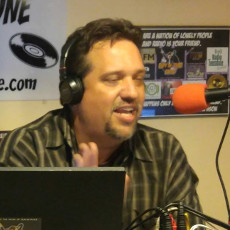 Darrin Snider is the OCD music nerd responsible for creating Indy In-Tune. By day he's a cloud engineer and business analyst, but he still hopes to someday be an overnight freeform disc jockey married to the local weathergirl who happens to be a former eastern-European supermodel.
Blog comments powered by

Disqus
Today on Indy In-Tune
It's Fresh Meat Tuesday!

* Schedule subject to change without notice. Sorry, but that's rock and roll.
Solicitations and Submissions
Solicitations for blog posts can be made by sending and email to "blog -at- indyintune -dot- com" and should follow these guidelines:
Local (Indianapolis-based) acts always have priority.
Visisting acts playing a bill with one or more local acts are also considered.
We generally don't like to repeat content found on other sites. If your request already has a lot of coverage on other sites, it will be considered low-priority unless you can give us an exclusive angle.
For obvious reasons, we don't do solicited album reviews, though we do appreciate you letting us know when you have a new release. Consider coming in and talking about the album yourself live on the air or a podcast.
All of our staff writers are unpaid enthusiasts. All requests for blog posts are entirely at their descretion.
As such, they generally need a lot of lead-time to put something out -- we're talking weeks of lead time, not hours.
That said, individual authors have full authority to ignore the following guidelines and write whatever they want ... if you can convince them to.
In addition, feel free to write your own post and submit it for posting as a "guest blogger." Those almost always get accepted.
Finally, regional or national acts submitting without meeting the above guidelines are generally ignored. We're not trying to be dicks, but if you send us a generic form-letter with your press release, and it doesn't even remotely concern a local artist or event, then you're not part of our core focus.