M.O.R. Episode 3 -- Michael Dryburgh
By: Ben Cannon, Bram Epstein, and Darrin Snider
Sunday, June 6, 2021
---
M.O.R. Episode 2 -- Ian Thomson
By: Ben Cannon, Bram Epstein, and Darrin Snider
Sunday, May 23, 2021
---
M.O.R. Episode 1 -- Mark Kelly
By: Ben Cannon, Bram Epstein, and Darrin Snider
Sunday, May 16, 2021
---
An In-Snide Look: I Think I Could Get Used to this Life Sometimes
By: Darrin Snider
Sunday, June 7, 2020
---
Getting Down to Earth with mOOnMen
By: Amy Foxworthy
Sunday, February 16, 2020
---
The Musical Journey of Jethro Easyfields
By: Amy Foxworthy
Tuesday, February 11, 2020
---
Monday Mixtape: Etwasprog
By: Darrin Snider
Monday, February 10, 2020
---
Monday Mixtape: Excerpts from the Summer of 2014
By: Darrin Snider
Monday, January 20, 2020
---
Mix Tape Monday: Mashin' it Up
By: Darrin Snider
Monday, January 13, 2020
---
Mix Tape Monday: Back to the Gym Workout
By: Darrin Snider
Monday, January 6, 2020
Mix Tape Monday: Overlooked Album Cuts
By: Darrin Snider (darrin at indyintune dot com)
Monday, January 14, 2019 5:00:00 PM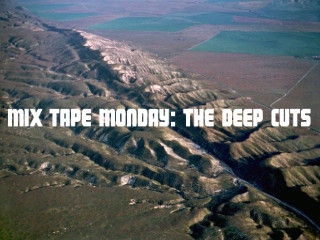 If you speed any time around in me in real life, then no doubt I've mentioned my most awesome radio find of the past year, Class X Radio, from just around the corner in Cincinnati. I mean aside from an entire hour show dedicated to obscure Pink Floyd cuts, this station mostly revolves around the "album cut" format, going deep into a popular band's catalog and pulling out fantastic tracks that for some reason or other, Q95 just won't play ten times a day. I've introduced quite a few people to this station over the last couple months and everyone really gets into the "who can name the song" first game. Sometimes we don't even know the song, so we try to at least guess the band. VERY occasionally we don't even know who the band is. I mean, what are you supposed to do!?
Speaking of which, have you guys seen this app called Shazam?! You just press the button and it listens to the song and tells you what it is. I never understood why anyone would need that until I discovered Class X. (By the way, that's sarcasm, I've used Shazam on jazz stations for years ... please don't email me.)
So, this week's mix tape revolves around great songs by popular artists that were lost to time because they weren't released as singles, never made it to the greatest hits album, and you kids these days never go back and listen to the original source of songs you like.
The Forgotten Album Cuts Mix Tape:
The Rolling Stones: Monkey Man Well, this one might be stretching it. They do play the song on most tours. However, since they don't tour often, and only the die-hard fans can afford to take out home equity loans to go see them, I'm gonna say it's lost to the casual listeners.
Fleetwood Mac: Hypnotized Sometimes I think I'm the only person who knows Fleetwood Mac had like ten albums out before Stevie Nicks joined. Funny though, they only had a couple of minor hits out of those.
Steely Dan: Doctor Wu I think I just love Steely Dan because the band seems to write a lot of dark and evil stuff, but with twisted humor and sarcasm. "All night long, we would sing that stupid song, and every word we sang I knew was true," is one of my frequently cited quotes.
Neil Young: Powderfinger You can't go wrong with basic 12-bar blues ... ever.
Another Star: Stevie Wonder Not that you can't randomly pick any Stevie Wonder song and it won't be great, but I hear this one a lot less than others.
Heart: Mistral Wind Seriously?! Q95 can make me listen to "Crazy on You" and "Magic Man" six times a day. WJJK gives me more of "These Dreams" and "All I Wanna Do" than I will ever need in my life. But damn, this is Heart in their heyday, doing to their most Zeppelin-esque wailing. You can't beat this!
Eric Clapton: Mainline Florida Why this wasn't one of his big hits, I have no idea. It's a much better groove than "Cocaine;" catchier hook than "I Shot the Sherif."
Doobie Brothers: Ukiah This one threw me when I heard it, and I had to use that Shazam thing. I guess it's some period of the Doobie that I didn't listen to, and the synth at the beginning through mew off. Great track though.
Styx: Queen of Spades Styx is one of those bands where I like their hits, but I LOVE the other stuff that didn't become a hit even more. This one has one of my favorite guitar solos plastered right in the middle.
Ball and Chain: Big Brother and the Holding Company It must have sucked to be in this band, because they were genuinely great without their singer. And it must have sucked to be their singer, because she was great, but constantly gets butchered by suburban karaoke housewives who think they're doing justice to "Bobby McGee" and "Mercedes Benz" with their off-key, nasally, wince-inducing version.
Got suggestions for what pairs well with this list? Have a suggestion for a future mix tape? Want to submit your own "guest mixed tape" to be featured here? Comments are available below...
---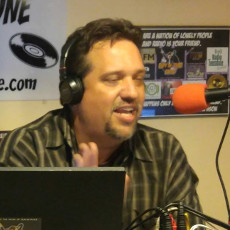 Darrin Snider is the OCD music nerd responsible for creating Indy In-Tune. By day he's a cloud engineer and business analyst, but he still hopes to someday be an overnight freeform disc jockey married to the local weathergirl who happens to be a former eastern-European supermodel.
Blog comments powered by

Disqus
Handy places to visit if you are part of, or want to know more about, our music scene ...
Solicitations and Submissions
Solicitations for blog posts can be made by sending and email to "blog -at- indyintune -dot- com" and should follow these guidelines:
Local (Indianapolis-based) acts always have priority.
Visisting acts playing a bill with one or more local acts are also considered.
We generally don't like to repeat content found on other sites. If your request already has a lot of coverage on other sites, it will be considered low-priority unless you can give us an exclusive angle.
For obvious reasons, we don't do solicited album reviews, though we do appreciate you letting us know when you have a new release. Consider coming in and talking about the album yourself live on the air or a podcast.
All of our staff writers are unpaid enthusiasts. All requests for blog posts are entirely at their descretion.
As such, they generally need a lot of lead-time to put something out -- we're talking weeks of lead time, not hours.
That said, individual authors have full authority to ignore the following guidelines and write whatever they want ... if you can convince them to.
In addition, feel free to write your own post and submit it for posting as a "guest blogger." Those almost always get accepted.
Finally, regional or national acts submitting without meeting the above guidelines are generally ignored. We're not trying to be dicks, but if you send us a generic form-letter with your press release, and it doesn't even remotely concern a local artist or event, then you're not part of our core focus.