M.O.R. Episode 3 -- Michael Dryburgh
By: Ben Cannon, Bram Epstein, and Darrin Snider
Sunday, June 6, 2021
---
M.O.R. Episode 2 -- Ian Thomson
By: Ben Cannon, Bram Epstein, and Darrin Snider
Sunday, May 23, 2021
---
M.O.R. Episode 1 -- Mark Kelly
By: Ben Cannon, Bram Epstein, and Darrin Snider
Sunday, May 16, 2021
---
An In-Snide Look: I Think I Could Get Used to this Life Sometimes
By: Darrin Snider
Sunday, June 7, 2020
---
Getting Down to Earth with mOOnMen
By: Amy Foxworthy
Sunday, February 16, 2020
---
The Musical Journey of Jethro Easyfields
By: Amy Foxworthy
Tuesday, February 11, 2020
---
Monday Mixtape: Etwasprog
By: Darrin Snider
Monday, February 10, 2020
---
Monday Mixtape: Excerpts from the Summer of 2014
By: Darrin Snider
Monday, January 20, 2020
---
Mix Tape Monday: Mashin' it Up
By: Darrin Snider
Monday, January 13, 2020
---
Mix Tape Monday: Back to the Gym Workout
By: Darrin Snider
Monday, January 6, 2020
Mix Tape Monday: Crazy Cover Versions
By: Darrin Snider (darrin at indyintune dot com)
Monday, February 4, 2019 5:00:00 PM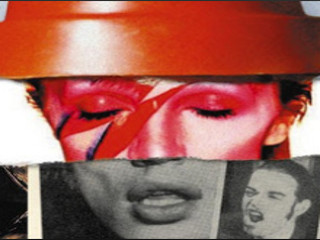 I have a strange and well-documented relationship with cover bands. I also have a strange relationship with covers, for completely different reasons. Employed correctly, a cover song inserted into an original artist's set, yet reinterpreted in their style, makes a great way to engage the audience and build up a level of trust. Sort of a musical way to say, "Here's what I do, applied to a song you know, and possibly love. Now follow me into my own music."
On the other hand, doing a cover in the exact style, dare we say almost indistinguishable from the original, right down to copying the solos (which should be your chance to put a stamp on it) is really just an arrogant way of saying, "Hey, watch me copy this song by someone more famous than me so that I can prove I'm just as good as they are." (I'm still speaking of the one-off cover here. This is not to slight "tribute bands" where the point is to copy as closely as possible.)
The best covers, I think, are the ones that are in a very distinct style and sound, but are covered by a band of a completely different style and sound, not to make fun of the original song, but to say, "Hey, I know we don't play that type of music, but I bet you didn't know we are still heavily influenced by it. It is this last category that I wholehearted dedicate this week's mixed tape to.
Darrin's Crazy Covers Set List:
Jonathan Coulton -- Baby Got Back Before he was NPR's sweetheart, Jonathan was a champion of the podsafe music scene, and apparently a lover of large posteriors.
Me First and the Gimme Gimmes -- The Boxer Pretty sure this was my first Me First song. Considering the story, I think it might actually work better in this style.
Daniela Procopio -- Purple Rain I've hear so many takes on this. Bluegrass, powerpop, gospel, soft jazz. Frankly, I don't think you can do a bad version of a song this good, but this is my favorite cover version.
Nathaniel Merriweather Presents -- Sex (I'm a...) Not that there's anything wrong with the original Berlin version, it did get banned from MTV for being too racy, remember. This one, which is actually Mike Patton and Jennifer Charles (Elyssian Fields) manages to be both cheeky and sexy.
Tom Jones and the Cardigans -- Burning Down the House After hearing this version, I felt I actually understood (correctly or not) what David Byrne was doing a bit more. Kinda like when you realize Keith Richards is playing Motown Horn parts, not guitar licks.
Jad and Den Quartet -- Owner of a Lonely Heart I have famously blogged this a few times on my personal site, saying that I'm convinced this is what my personal afterlife will look like. I'll be leaning against a white marble pillar in the back, smoking a nice cigar and dringing great scotch while Thierry Eliez and Celine Poggi serenade me with amazing jazz versions of all my favorite songs.
The Pretenders -- I'm Not In Love I think it's impossible for The Pretenders to not sound like The Pretenders. When I first heard it, I knew exactly what this was before I even looked it up to confirm.
A Perfect Circle -- When the Levee Breaks I was almost going to get cheeky and put Zeppein's cover version here, but this version is another great example of a band that totally made it their own.
Patti Smith -- Smells Like Teen Spirit Is it sacrilige to say that some of Patti Smith's catalog is really hit or miss with me sometimes? This one is spot on though, especially interspersing it with "Always on the Run." I really feel it.
Devo -- Satisfaction Thing about Devo: I'm never sure how serious they are about this stuff. Certainly they were serious players and composers, and New Wave was a serious movement. So was this really intended to be tongue-in-cheek? Or was this a serious statement about modern music and the "style-over-substance" mentality at the time?
Got suggestions for what pairs well with this list? Have a suggestion for a future mix tape? Want to submit your own "guest mixed tape" to be featured here? Comments are available below...
---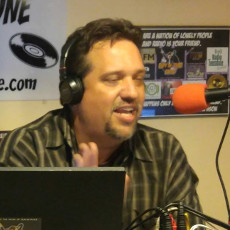 Darrin Snider is the OCD music nerd responsible for creating Indy In-Tune. By day he's a cloud engineer and business analyst, but he still hopes to someday be an overnight freeform disc jockey married to the local weathergirl who happens to be a former eastern-European supermodel.
Blog comments powered by

Disqus
Today on Indy In-Tune
It's Acoustic Monday!

* Schedule subject to change without notice. Sorry, but that's rock and roll.
Solicitations and Submissions
Solicitations for blog posts can be made by sending and email to "blog -at- indyintune -dot- com" and should follow these guidelines:
Local (Indianapolis-based) acts always have priority.
Visisting acts playing a bill with one or more local acts are also considered.
We generally don't like to repeat content found on other sites. If your request already has a lot of coverage on other sites, it will be considered low-priority unless you can give us an exclusive angle.
For obvious reasons, we don't do solicited album reviews, though we do appreciate you letting us know when you have a new release. Consider coming in and talking about the album yourself live on the air or a podcast.
All of our staff writers are unpaid enthusiasts. All requests for blog posts are entirely at their descretion.
As such, they generally need a lot of lead-time to put something out -- we're talking weeks of lead time, not hours.
That said, individual authors have full authority to ignore the following guidelines and write whatever they want ... if you can convince them to.
In addition, feel free to write your own post and submit it for posting as a "guest blogger." Those almost always get accepted.
Finally, regional or national acts submitting without meeting the above guidelines are generally ignored. We're not trying to be dicks, but if you send us a generic form-letter with your press release, and it doesn't even remotely concern a local artist or event, then you're not part of our core focus.