M.O.R. Episode 3 -- Michael Dryburgh
By: Ben Cannon, Bram Epstein, and Darrin Snider
Sunday, June 6, 2021
---
M.O.R. Episode 2 -- Ian Thomson
By: Ben Cannon, Bram Epstein, and Darrin Snider
Sunday, May 23, 2021
---
M.O.R. Episode 1 -- Mark Kelly
By: Ben Cannon, Bram Epstein, and Darrin Snider
Sunday, May 16, 2021
---
An In-Snide Look: I Think I Could Get Used to this Life Sometimes
By: Darrin Snider
Sunday, June 7, 2020
---
Getting Down to Earth with mOOnMen
By: Amy Foxworthy
Sunday, February 16, 2020
---
The Musical Journey of Jethro Easyfields
By: Amy Foxworthy
Tuesday, February 11, 2020
---
Monday Mixtape: Etwasprog
By: Darrin Snider
Monday, February 10, 2020
---
Monday Mixtape: Excerpts from the Summer of 2014
By: Darrin Snider
Monday, January 20, 2020
---
Mix Tape Monday: Mashin' it Up
By: Darrin Snider
Monday, January 13, 2020
---
Mix Tape Monday: Back to the Gym Workout
By: Darrin Snider
Monday, January 6, 2020
An In-Snide Look #265 -- Kenny Everett Rambles and Festival Season Previews
By: Darrin Snider (darrin at indyintune dot com)
Thursday, August 21, 2014 1:15:00 PM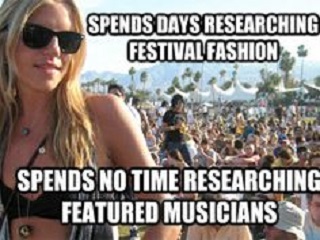 Earlier I believe I blogged the strange tale of how I discovered one of my great influences in humor and in life, Kenny Everett, decades after he had already done irreparable damage to my personality. Coming across and reading his memoirs lately inspired me to delve further into his life and career over the last month or so. There are dozens of interviews and clips from his TV shows on YouTube, an excellent tribute done by the BBC, and an insightful podcast from Desert Island Discs that I can heartily recommend for the casually curious. I also picked up and read two excellent, third-party accounts of his life -- one authorized biography by James Hogg and Robert Sellers, and another by his friend and confidante Cleo Rocos. Both were thoroughly enjoyable, laugh-out-loud reads, though I did get a little teary-eyed at the end of each. Fortunately, there is still plenty of material out there to be consumed, though I must admit I'm on kind of experiencing Kenny overload right now, so I think I'm going to save those for the winter months and move on to a book I got for my birthday a couple months back about the history of rock radio in America.
Meanwhile, festival season is among us. Kammy's Kause, my personal favorite, is this weekend. Have been trying to engage the enthusiasm of a 4-year-old so I can go this year -- promised her a picnick and a chance to hear Aunt Jenn play. I took her two years ago and, much to my pride, the bands captured her attention more than the petting zoo and bounce houses did. Might be a tough call this year, but I'm sure she'll have a good time.
Next weekend is Odom Fest, which I'm also looking forward to, having had Scott Kern as a guest on Studio Saturday last week and Brad Odom (with the now famous call-in by Johnny Ping's hair) on the show prior. We're planning on doing a simulcast from there on Saturday (weather permitting) with rumblings about a possible live link up with our friends in Doncaster, England who are putting on their own city-wide local music festival, MapFest. Being somewhat familiar with a few of their bands, I am absolutely amazed (and more than a bit jealous) at the scale of what they have put together. Reminds me of the Midwest Music Summit and early years of the Broad Ripple Music Fest. Speaking of BRMF, WarmFest is also next weekend, which is your E-ticket festival, festival featuring a few top local acts on the side stages.
Two weeks out, not confirmed but probable, is Sabbatical's 2nd Anniversary party -- which I think we should call SabFest just to stay in keeping with everyone else. We had a fantastic time there last year broadcasting from the bar while they ran two talent-packed stages outside. Not sure we'll get to do that this year, but will definitely be in attendance.
Next is Oranje, which I've been to a few times in the past (it's usually conflicting with one of the above, so I haven't been able to make it for a couple of years). Unfortunately, I have no idea when and where it is this year as their website (which is otherwise excellent) doesn't seem to have this information prominently displayed anywhere, and EventBrite appears to be down at the moment. If anyone has details, please alert me so I can help promote this awesome event.
Finally, and the only other show of importance that I can think of, we have Indy In-Tune's PodConcert VIII on September 27th. This one is special as we have one of our friends from the aforementioned Doncaster contingency making his first trip to the good ol' USA specifically to hang out and experience our local music scene. To that end, I'm attempting to assemble a bill of all heavy-hitters ... along with my own band ... to serve as sort of a "Golden Corral"-style buffet of Indianapolis music. There are still a couple of slots available if anybody wants to jump on this bill.
If you've got more information about one of the aforementioned shows, know of one I've missed, or you have any cool ideas on how to entertain a wayward Brit on his first visit to Indiana, do enlighten us the comments.
---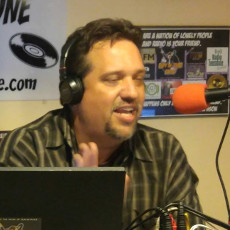 Darrin Snider is the OCD music nerd responsible for creating Indy In-Tune. By day he's a cloud engineer and business analyst, but he still hopes to someday be an overnight freeform disc jockey married to the local weathergirl who happens to be a former eastern-European supermodel.
Blog comments powered by

Disqus
Today on Indy In-Tune
Happy Hump Day!

* Schedule subject to change without notice. Sorry, but that's rock and roll.
Solicitations and Submissions
Solicitations for blog posts can be made by sending and email to "blog -at- indyintune -dot- com" and should follow these guidelines:
Local (Indianapolis-based) acts always have priority.
Visisting acts playing a bill with one or more local acts are also considered.
We generally don't like to repeat content found on other sites. If your request already has a lot of coverage on other sites, it will be considered low-priority unless you can give us an exclusive angle.
For obvious reasons, we don't do solicited album reviews, though we do appreciate you letting us know when you have a new release. Consider coming in and talking about the album yourself live on the air or a podcast.
All of our staff writers are unpaid enthusiasts. All requests for blog posts are entirely at their descretion.
As such, they generally need a lot of lead-time to put something out -- we're talking weeks of lead time, not hours.
That said, individual authors have full authority to ignore the following guidelines and write whatever they want ... if you can convince them to.
In addition, feel free to write your own post and submit it for posting as a "guest blogger." Those almost always get accepted.
Finally, regional or national acts submitting without meeting the above guidelines are generally ignored. We're not trying to be dicks, but if you send us a generic form-letter with your press release, and it doesn't even remotely concern a local artist or event, then you're not part of our core focus.