M.O.R. Episode 3 -- Michael Dryburgh
By: Ben Cannon, Bram Epstein, and Darrin Snider
Sunday, June 6, 2021
---
M.O.R. Episode 2 -- Ian Thomson
By: Ben Cannon, Bram Epstein, and Darrin Snider
Sunday, May 23, 2021
---
M.O.R. Episode 1 -- Mark Kelly
By: Ben Cannon, Bram Epstein, and Darrin Snider
Sunday, May 16, 2021
---
An In-Snide Look: I Think I Could Get Used to this Life Sometimes
By: Darrin Snider
Sunday, June 7, 2020
---
Getting Down to Earth with mOOnMen
By: Amy Foxworthy
Sunday, February 16, 2020
---
The Musical Journey of Jethro Easyfields
By: Amy Foxworthy
Tuesday, February 11, 2020
---
Monday Mixtape: Etwasprog
By: Darrin Snider
Monday, February 10, 2020
---
Monday Mixtape: Excerpts from the Summer of 2014
By: Darrin Snider
Monday, January 20, 2020
---
Mix Tape Monday: Mashin' it Up
By: Darrin Snider
Monday, January 13, 2020
---
Mix Tape Monday: Back to the Gym Workout
By: Darrin Snider
Monday, January 6, 2020
An In-Snide Look #361: Wherein Darrin's Inner Psyche Is Found On YouTube
By: Darrin Snider (darrin at indyintune dot com)
Tuesday, November 25, 2014 7:00:00 PM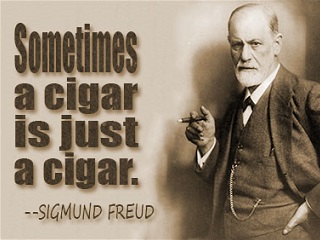 Tuesday playlist time:
I'm getting a little tired of endless lists of songs based around a genre or era. Was playing around on YouTube with the family last week and found a whole bunch of cool stuff I hadn't seen or even though of in years, really. Let's try something different, and do a little exploration of influences, events, people, and stuff from my formative years that made me the man I am today.
Yes, take yourself back to a mystical era called the 1970's. It was a magical era from the cotton fields of Mississippi to the woods of Southern Illinois. It was the decline of the Rolling Stones and the rise of the Bay City Rollers. It was an age of chaos when the Kiss had a disco hit and the Go-Go's were a scary punk rock band. It was my formative years...
Darrin's Famous Firsts and Greatest Influences Playlist:

My Appreciation of Community Broadasting: The Cactus Pete Funny Company

My Sense of Humor (Part 1): Kenny Everett's Captain Kremmen

My Love of Radio

My Vision of an Ideal Career: WKRP in Cincinnati

My First Crush: Julie Newmar

My First 45 (Purchased with my own money): Meco Star Wars

My First Concert: Fleetwood Mac, 1978

My First LP (Purchased with my own money): Kiss Double Platinum

My First Jazz Experience: Martin Denny, Quiet Village

My First SciFi Experience

The One That Gave Me Nightmares

The One That Give Me an Irrational Fear of My Grandfather's Medicine Cabinet

My Sense of Humor (Part 2): Mad Magazine

My Sense of Humor (Part 3): Douglas Adams

First Girlfriend
Got something you think would go great on this playlist? Have you got a favorite playlist of your own? I'm always on the lookout for nostalgia. Do share!
---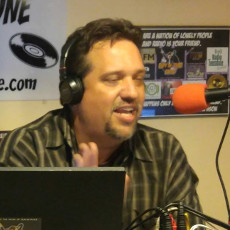 Darrin Snider is the OCD music nerd responsible for creating Indy In-Tune. By day he's a cloud engineer and business analyst, but he still hopes to someday be an overnight freeform disc jockey married to the local weathergirl who happens to be a former eastern-European supermodel.
Blog comments powered by

Disqus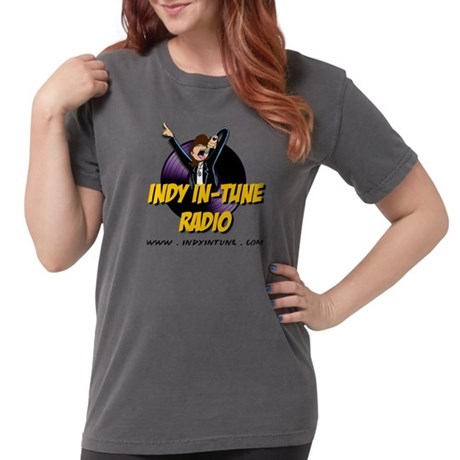 Ladies, don't you hate buying generic (unisex) T-shirts? We've got you covered with a line of womens'-fit clothing in a variety of styles and colors. Check Out Our Specials This Week...
Solicitations and Submissions
Solicitations for blog posts can be made by sending and email to "blog -at- indyintune -dot- com" and should follow these guidelines:
Local (Indianapolis-based) acts always have priority.
Visisting acts playing a bill with one or more local acts are also considered.
We generally don't like to repeat content found on other sites. If your request already has a lot of coverage on other sites, it will be considered low-priority unless you can give us an exclusive angle.
For obvious reasons, we don't do solicited album reviews, though we do appreciate you letting us know when you have a new release. Consider coming in and talking about the album yourself live on the air or a podcast.
All of our staff writers are unpaid enthusiasts. All requests for blog posts are entirely at their descretion.
As such, they generally need a lot of lead-time to put something out -- we're talking weeks of lead time, not hours.
That said, individual authors have full authority to ignore the following guidelines and write whatever they want ... if you can convince them to.
In addition, feel free to write your own post and submit it for posting as a "guest blogger." Those almost always get accepted.
Finally, regional or national acts submitting without meeting the above guidelines are generally ignored. We're not trying to be dicks, but if you send us a generic form-letter with your press release, and it doesn't even remotely concern a local artist or event, then you're not part of our core focus.