M.O.R. Episode 3 -- Michael Dryburgh
By: Ben Cannon, Bram Epstein, and Darrin Snider
Sunday, June 6, 2021
---
M.O.R. Episode 2 -- Ian Thomson
By: Ben Cannon, Bram Epstein, and Darrin Snider
Sunday, May 23, 2021
---
M.O.R. Episode 1 -- Mark Kelly
By: Ben Cannon, Bram Epstein, and Darrin Snider
Sunday, May 16, 2021
---
An In-Snide Look: I Think I Could Get Used to this Life Sometimes
By: Darrin Snider
Sunday, June 7, 2020
---
Getting Down to Earth with mOOnMen
By: Amy Foxworthy
Sunday, February 16, 2020
---
The Musical Journey of Jethro Easyfields
By: Amy Foxworthy
Tuesday, February 11, 2020
---
Monday Mixtape: Etwasprog
By: Darrin Snider
Monday, February 10, 2020
---
Monday Mixtape: Excerpts from the Summer of 2014
By: Darrin Snider
Monday, January 20, 2020
---
Mix Tape Monday: Mashin' it Up
By: Darrin Snider
Monday, January 13, 2020
---
Mix Tape Monday: Back to the Gym Workout
By: Darrin Snider
Monday, January 6, 2020
Indianapolis "Art Rock" Band Midwest Contraband Releases Killer 4th Album
By: Amy Foxworthy (foxy at indyintune dot com)
Sunday, October 6, 2019 5:00:00 PM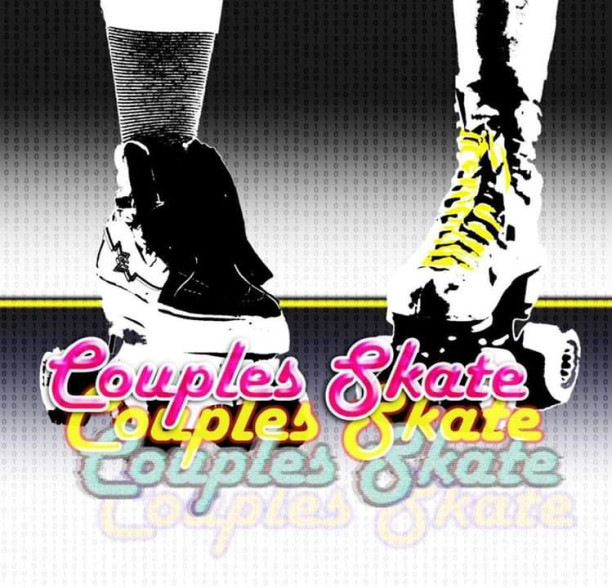 Recorded at Fairhope Studios in Indianapolis by Scott Kern, January-July 2019, featuring special guest appearances by XENO and Jax D, the album not only does not disappoint, but leaves the listener licking their lips and craving more.
Steve Darbro – bass guitar, samples, vocals, beatbox
Matt Kennicutt – drums, counts, ice
Johnny Ping – electric guitars, classical guitar, vocal, cough
Shawna Ping – synthesizer, samples, vocal, hype
Genre tags: Rock – Rock Opera; Pop – Psychedelic; Soundtrack mood
Midwest Contraband is not the hottest girl at the party, or the popular "cool guy" in the letter jacket.  They are the eccentric girl dancing erratically in the corner to a song that seemingly only she can hear and doesn't care who is watching.  She doesn't concern herself with what is "hip" or popular or accepted.  She is one of the first people to arrive at the party, wearing a mismatched outfit that she assembled from her thrift store outings, consisting of rainbow legwarmers and a headband with Japanese writing and paisley suspenders.  She drove there in her 1975 AMC Pacer and brought her ugly dog that she rescued from certain death because no one else wanted it on account of it looking like a cross between a hyena with mange and a gremlin.  She is having the time of her life and her goofy smile and loud, obnoxious laugh are infectious.  Upon first glance, you just thought she was "weird," but by the end of the party, you want to be her best friend and are disappointed that you are only just now meeting her. 
The band recently released their 4th full-length album "Couples Skate" and knocked it right out of the park with its "psychedelic pop/rock/disco/dance/contemporary, diatonic, avant-garde, funk and fun."
"Couples Skate" is the follow-up to the 2018 release 'Debut', the third album in the MWC catalog, available through CD Baby, on all of your favorite download and streaming sites, and on disc (while supplies last). This concept album explores some of the allusions made in 'Debut', specifically 'Kohl Bustout' and 'DJ Gunpowder' and tells the story of Kohl Bustout during his time at The Rink. As all great stories go, the gems are not only in the telling, but in how the listener interprets and identifies with the themes presented.
The first track on the album is called "Last Song;" not surprising from a band whose third album is titled "Debut." It's a perfect opening track, and beautifully sets the tone for the album. 
"The Rink" is a disco-ish funky song that makes you want to dance; a real "feel-good" song.  A fun, roller rink song with some psychedelic guitar sorcery from Johnny Ping and entertaining vocal contributions from Shawna Ping and Steve Darbro. 
"Couples Skate" – track 3 – the title track – starts slow and pretty – "Holdin' hands, goin' around the rink of life; it's all about bein' together.  Two people, not caring about anything else;" a seemingly unconventional love song.  Steve Darbro scatting, record scratches, harmonies from Shawna and Johnny; a truly beautiful track and one of my favorites on the album.
"First Like" has a total 70's vibe that I love.  It's got that Disco vibe again, and drums that make your head bob and foot tap, and that sort of "shuffle beat" at times.  "Love at first sight," and love at first listen. 
"Skate Free" has that kind of circus vibe, like you are in a scary funhouse trying to pretend you're ok in front of your friends. "Skating right past the old ways.  No need to congregate."  Clever and interesting noises and effects; angry and shouting in certain moments.  "Don't forget to smile.  Helmets and ropes and orderly displays."  Introducing the "A-list DJ and the new management and mandates." Change is coming to The Rink and we aren't yet sure how we feel about it.   
"Golden Laces" is a somewhat upbeat, rock song with more phenomenal guitar magic from Johnny Ping; another favorite.   
"Fight" comes back at us with the circus/carnival vibe and introduces a critical moment at the skating rink and forces us to make choices of staying with the old ways or embracing the latest change.  The kids have to blow off a little bit of steam.  They get loose.  They get uptight.  They get on with it.  Guitar…. Feeling builds throughout the song.  Johnny's magical guitar gets heavier, warning us that the new management is coming and there's gonna be some changes around here.  This track creates a palpable tension and a boiling point; the climax of the album.
"New Management" represents a somewhat collective fear of change; "I hear they're raising the price.  Robot drummer.  I hear the new manager is a real prick". Again, a somewhat "scary," fear-inducing feel.  Ominous.  Speculations about the new management and evil global corporations.  A change is afoot and the kids don't like it and are overcome with fear and collective dissent.
"The Distance" is more chill; reminiscing on the good ole days of couples skate and looking back fondly on what we perceive as a better time.
"Another Day" features record fuzz, a pretty intro, noteworthy bass guitar by Steve Darbro, and ultimately picks up into a disco-type/jazzy/loungy sound with a fantasy, 70's-ish flangy and whispy sound and changes suddenly.  Is this about change, and being reluctant to said change? It gets "pretty" again, with an air of whispy, nostalgic, record fuzz.
"Solo" has that sort of ominous feeling again.  "Technology sick. Machine sounds."  Johnny's guitar prowess is heavy in this mostly instrumental song. I had to ask myself, "What is really going on in this song?" I couldn't get a clear vision on my own, so I asked the band….
"…Ideas, fashions, trends, etc (like an oval shaped roller rink or a circular roller skate wheel) come and go.  Are you part of the new trend, are you part of the height of the craze, or are you at the waning end of a dying trend?  Each of those three positions result in a very different sort of participant.  The pioneers at the forefront of a new trend are generally fearless and are dedicated to the new idea despite it not being widely accepted.  The trendy people who are around during the height of a trend are usually more caught up in the popularity of the trend than they are with the founding tenets of the trend, and the poor fools who happen upon the twilight of a trend are big time into the tenets of the trend, but are too socially removed to figure out why the trend is ending (so essentially, who cares what those losers think?).  Couple's Skate focuses on the latter group (a side character, Funky Bustout, is the progenitor of Couple's Skate in the story.  The protege and protagonist, Kohl Bustout, is the poor fool trying to keep alive the ideas of couples skate but is essentially foiled by societies penchant for convenient technology over societal connection.
The story, my dear dear Amy, is purposely crafted to be a swiss-army-knife of sub-text; we hoped to keep it ambiguous enough for people to read in their own interpretations.  The ideas in this story could be used to frame modern politics, modern relationships, growing old, failed relationships, the growing but ominous role of technology, etc. 
As a band we all agreed that we would not just plainly spell out the narrative of CS. MWC is not trying to make any points about modern society or technology; we just want to look at different aspects from the POV of the protagonist (a loser who arrived too late to the party so to speak)."
The final track, "The Next Song," is a funky groove with teases of jazz that sounds great and feels even better. Again with a refreshing guitar, summer-y, carefree feeling, much like it began. A perfect ending to a perfect album.  I cannot recommend this album enough.  Do yourself a favor and check it out as soon as possible, and for God's sake, go check them out live.  As phenomenal as the studio recording is, their live performances are arguably even better. 
This album feels like falling in love in the summertime; innocent and carefree; sentimental and nostalgic at times, with tones of being resistant to change, and a reluctant acceptance of the inevitable. 
Unconventional, "weird," whatever you want to call it, this album is indisputably one of the best releases of 2019 in Indianapolis music. 
Check out Midwest Contraband on their Facebook page, Spotify, or at The historic Melody Inn Thursday, October 10th where they will be performing this epic album live. 
---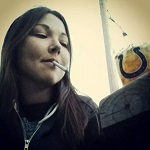 Amy Foxworthy is a writer, activist, music junkie, and professional hell-raiser. There is probably no truth to any other rumors you may have heard about her.
Blog comments powered by

Disqus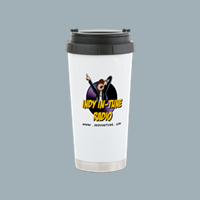 As seen on the webcam. Are you one of those people who can't survive without copious amounts of coffee in the morning? You definitely need one of our stainless steel travel mugs. Give your caffeine the gift of style...
Solicitations and Submissions
Solicitations for blog posts can be made by sending and email to "blog -at- indyintune -dot- com" and should follow these guidelines:
Local (Indianapolis-based) acts always have priority.
Visisting acts playing a bill with one or more local acts are also considered.
We generally don't like to repeat content found on other sites. If your request already has a lot of coverage on other sites, it will be considered low-priority unless you can give us an exclusive angle.
For obvious reasons, we don't do solicited album reviews, though we do appreciate you letting us know when you have a new release. Consider coming in and talking about the album yourself live on the air or a podcast.
All of our staff writers are unpaid enthusiasts. All requests for blog posts are entirely at their descretion.
As such, they generally need a lot of lead-time to put something out -- we're talking weeks of lead time, not hours.
That said, individual authors have full authority to ignore the following guidelines and write whatever they want ... if you can convince them to.
In addition, feel free to write your own post and submit it for posting as a "guest blogger." Those almost always get accepted.
Finally, regional or national acts submitting without meeting the above guidelines are generally ignored. We're not trying to be dicks, but if you send us a generic form-letter with your press release, and it doesn't even remotely concern a local artist or event, then you're not part of our core focus.