M.O.R. Episode 3 -- Michael Dryburgh
By: Ben Cannon, Bram Epstein, and Darrin Snider
Sunday, June 6, 2021
---
M.O.R. Episode 2 -- Ian Thomson
By: Ben Cannon, Bram Epstein, and Darrin Snider
Sunday, May 23, 2021
---
M.O.R. Episode 1 -- Mark Kelly
By: Ben Cannon, Bram Epstein, and Darrin Snider
Sunday, May 16, 2021
---
An In-Snide Look: I Think I Could Get Used to this Life Sometimes
By: Darrin Snider
Sunday, June 7, 2020
---
Getting Down to Earth with mOOnMen
By: Amy Foxworthy
Sunday, February 16, 2020
---
The Musical Journey of Jethro Easyfields
By: Amy Foxworthy
Tuesday, February 11, 2020
---
Monday Mixtape: Etwasprog
By: Darrin Snider
Monday, February 10, 2020
---
Monday Mixtape: Excerpts from the Summer of 2014
By: Darrin Snider
Monday, January 20, 2020
---
Mix Tape Monday: Mashin' it Up
By: Darrin Snider
Monday, January 13, 2020
---
Mix Tape Monday: Back to the Gym Workout
By: Darrin Snider
Monday, January 6, 2020
Album Review: Steve Boller -- You Can Always Try
By: Brandon Cannon (brandon at indyintune dot com)
Tuesday, September 3, 2013 8:00:00 AM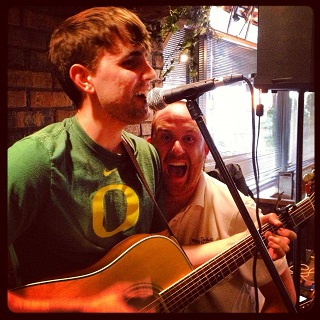 Steve Boller has great melody and spot-on timing, both of which he puts to good use in an EP set of pop tunes called "You Can Always Try" (iTunes | Bandcamp), most of which sounds like lost radio hits from a variety of decades. The cool thing is that the songs you've never heard of before sound just as good as the hits he's covering when you catch his live show. If you were lucky enough to find a seat for his album release party on August 24th, then you know exactly what I'm talking about, but if not then choose to see his live set sooner than later. This Indianapolis singer-songwriter has a voice that's deserved to be heard, and since being discovered nearly two years ago, he has done anything but lay low, garnering for his jazz meets pop signature sound. It is simply impossible to ignore one of the better songwriters to come out of Indianapolis in recent years.

Off his new EP of self reflection and love songs, Boller opens with "Change Something" a smooth bit of acoustic pop, built around guitar playing and a welcoming percussion beat. The next track, "Times Melody" drops you off at the local cafe for an afternoon of coffee and great atmosphere. You can't help but enjoy the instrument arrangements and backing vocals that set the tone for his next track. On "Life Seems True" he gets into some pretty pure pop territory not so far from Jason Mraz in sound and approach but a true highlight on the project, and a sign of great things to come.

"It's Okay, I Love You", steps away from Boller figuring out his place in this world and points its focus in a direction that makes everything else seem to fall away. This is a great love song that leads into this final track, "Choose to Hope" that nicely pulls the whole EP together and reminds us that a positive approach can change something if not everything. The overall result is an album of bright, uptempo songs all written by Boller and sung with confidence and charisma (and a top-notch piece of production work for a remarkably clean sound). He is one of those musicians who just won't fit neatly into any of the existing categories. Is it Pop? Is it Jazz? He writes quirky little songs that reside somewhere between the pop-folk of James Taylor's generation and the power pop of the '80s and '90s. Singer-songwriter probably fits better than any other label, although that's more of a description of the creative process than of the resultant music.

Like most musicians who can't be placed into the ready-made slots, Boller's music is far more interesting than that of most Top 40 acts in my personal opinion. Possessed of a warm, slightly original and charming singing voice that reminds me more than a little of Eric Hutchinson. His compositions themselves are so perfectly constructed that they can't help but draw comparisons to the best pop songs of the rock era. All of the above combine to create another collection of unforgettable songs given a lovely glow by Boller and his backing band of musicians.

---

Brandon Cannon is a founding member of the band Spanking Shakespeare, the visionary behind the "Shine: Local Music Spotlight" series, and Editor-in-Chief of the Indy In-Tune blog.
Blog comments powered by

Disqus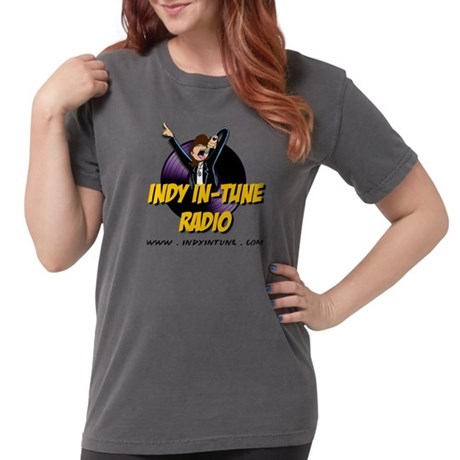 Ladies, don't you hate buying generic (unisex) T-shirts? We've got you covered with a line of womens'-fit clothing in a variety of styles and colors. Check Out Our Specials This Week...
Solicitations and Submissions
Solicitations for blog posts can be made by sending and email to "blog -at- indyintune -dot- com" and should follow these guidelines:
Local (Indianapolis-based) acts always have priority.
Visisting acts playing a bill with one or more local acts are also considered.
We generally don't like to repeat content found on other sites. If your request already has a lot of coverage on other sites, it will be considered low-priority unless you can give us an exclusive angle.
For obvious reasons, we don't do solicited album reviews, though we do appreciate you letting us know when you have a new release. Consider coming in and talking about the album yourself live on the air or a podcast.
All of our staff writers are unpaid enthusiasts. All requests for blog posts are entirely at their descretion.
As such, they generally need a lot of lead-time to put something out -- we're talking weeks of lead time, not hours.
That said, individual authors have full authority to ignore the following guidelines and write whatever they want ... if you can convince them to.
In addition, feel free to write your own post and submit it for posting as a "guest blogger." Those almost always get accepted.
Finally, regional or national acts submitting without meeting the above guidelines are generally ignored. We're not trying to be dicks, but if you send us a generic form-letter with your press release, and it doesn't even remotely concern a local artist or event, then you're not part of our core focus.