M.O.R. Episode 3 -- Michael Dryburgh
By: Ben Cannon, Bram Epstein, and Darrin Snider
Sunday, June 6, 2021
---
M.O.R. Episode 2 -- Ian Thomson
By: Ben Cannon, Bram Epstein, and Darrin Snider
Sunday, May 23, 2021
---
M.O.R. Episode 1 -- Mark Kelly
By: Ben Cannon, Bram Epstein, and Darrin Snider
Sunday, May 16, 2021
---
An In-Snide Look: I Think I Could Get Used to this Life Sometimes
By: Darrin Snider
Sunday, June 7, 2020
---
Getting Down to Earth with mOOnMen
By: Amy Foxworthy
Sunday, February 16, 2020
---
The Musical Journey of Jethro Easyfields
By: Amy Foxworthy
Tuesday, February 11, 2020
---
Monday Mixtape: Etwasprog
By: Darrin Snider
Monday, February 10, 2020
---
Monday Mixtape: Excerpts from the Summer of 2014
By: Darrin Snider
Monday, January 20, 2020
---
Mix Tape Monday: Mashin' it Up
By: Darrin Snider
Monday, January 13, 2020
---
Mix Tape Monday: Back to the Gym Workout
By: Darrin Snider
Monday, January 6, 2020
Performing Rights Organizations: Friend or Foe?
By: Darrin Snider (darrin at indyintune dot com)
Tuesday, September 3, 2013 7:00:00 PM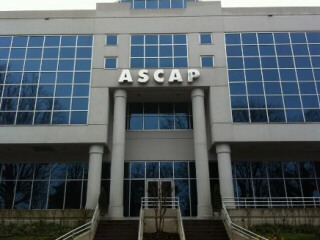 One question is asked of me quite frequently, and for some reason, I've heard it multiple times this week. I have no idea why I should be the expert on this, but since I am directly affected by it, and have already had to throw this out in emails multiple times, I figure I might just as well recycle my thoughts into a blog post.
Is it time for me to sign up with ASCAP or BMI?

For those of you who are blissfully unaware, the American Society of Composers, Authors, and Publishers (ASCAP) and Broadcast Music, Inc. (BMI) are a Performing Rights Organizations (PROs). I will hesitate to use terms like union, collective bargaining organization, or jack-booted thugs, but essentially they are performance royalty holding companies that take dues from their members (artists and songwriters) and extract exorbitant payments from venues, radio stations, streaming online music services, and restaurants that play their artist's music. All of this money is held for a while to make some interest (which they also keep), after which they cut out their "administrative fee" to cover their efforts and pay their bills. The remainder is distributed back to the artists. Remember, those artists have already paid dues which, many times, are in excess of the royalty checks they will be receiving each year.

You need only do a quick search on this topic to see page after page of people describing and discussing the sales pitches/intimidation tactics employed by these companies, each designed to convince you that you are throwing away money by not signing up. There are so many of these pages supporting both the "for" and "against" positions in fact, that I won't go into the specific arguments here. It would appear to me that that consensus, however, is that middle-tier artists do very well, at the expense of the successful and unknown artists at the wrong ends of the curve. The problem is the definition of "middle-tier," which seems to be either a very wide or narrow range of people, depending on whom you ask. At any rate, those who make a living exclusively off ASCAP/BMI royalty payments, if they exist, have apparently refused to chime in, while both very successful artists and completely unknown artists have attacked these organizations claiming they have been cheated out of royalties. Maybe there's something to it; maybe people are just never happy. Do your research for yourself before coming to your own conclusions.

Generally what I say is, unless the people you are dealing with specifically require registration with a PRO, you are much better off negotiating performance and usage rights for your music on your own. The actual calculation formulas used by PROs are somewhat opaque, but let's say, for example, a national commercial, independent film, or network TV show wants to use your music in one single instance. The potential money for this is going to be substantial to you, probably a few thousand dollars, but it's not even a rounding error to a PRO. Maybe they'll notice, maybe they won't, and there isn't a set formula you can go to in order to figure out what that check at the end of the year is going to be. Also, remember that payments are calculated on a yearly basis, based on what the PRO thinks your music has earned. Next year, when the commercial, film, or TV episode no longer airs regularly, your potential earnings have run their course and you probably won't see a return at all, yet you're still required to pay those dues annually, which will eventually add up to more than you made during the good year. Wouldn't it be much easier for you to have negotiated those rights up front yourself and keep 100% of the money?

When should you consider joining an ASCAP or a BMI? When your song shows a long-tail potential AND mass market distribution -- that is, it's going to be heard on a regular basis for years to come, by thousands, if not millions of people. This is a level of success you are extremely unlikely to achieve on your own, so your agent or label rep will probably be the one to alert you when it's a necessity to join a PRO. Examples of this level of success would be a national/international breakout hit played on hundreds of radio stations all over the country, prominent placement in a major motion picture and accompanying soundtrack album, or having your song used as the theme song to a prime time network television show. In these instances, your music has the potential to become historically significant and will likely be heard for several years. At this point, it becomes impractical to negotiate rights individually with hundreds of different agencies that may want to play your music, and this is where a PRO such as ASCAP or BMI will most-definitely come in handy with their ability to, frankly, guess how many people heard your song. While they will still take a significant chunk of money from your total earnings, the cut will be worth it to not have to negotiate all of these licensing and residual payments on your own.

Also remember, these PRO's touch every level of the industry from club owners to internet radio broadcasters to radio stations to the neighborhood bar with a jukebox in the corner. It is rarely enforced, but usually in the fine print of your contract or on a publicly displayed or very small sign behind the bar, that many of these entities require artists to be a member of a particular PRO in order to perform; others require that artists are not a member of specific PRO's that the venue does not pay royalties to. There are also legends, if you know who to ask, of venues in town being scouted, fined, and even effectively shut down by these agencies. I don't think it's paranoid to say that you should trust no one, and be sure you know your source when asking for advice on how to proceed with your career.

Now, having expressed what I have heard and know, I would be interested in knowing the opinions of those of you who have signed on with one of these organizations. Good experiences? Bad? Leave them in the comments.

---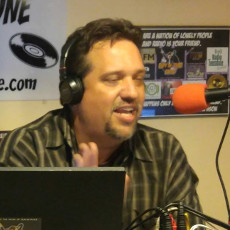 Darrin Snider is the OCD music nerd responsible for creating Indy In-Tune. By day he's a cloud engineer and business analyst, but he still hopes to someday be an overnight freeform disc jockey married to the local weathergirl who happens to be a former eastern-European supermodel.
Blog comments powered by

Disqus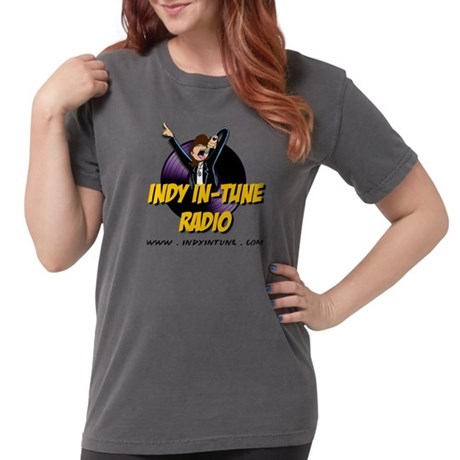 Ladies, don't you hate buying generic (unisex) T-shirts? We've got you covered with a line of womens'-fit clothing in a variety of styles and colors. Check Out Our Specials This Week...
Solicitations and Submissions
Solicitations for blog posts can be made by sending and email to "blog -at- indyintune -dot- com" and should follow these guidelines:
Local (Indianapolis-based) acts always have priority.
Visisting acts playing a bill with one or more local acts are also considered.
We generally don't like to repeat content found on other sites. If your request already has a lot of coverage on other sites, it will be considered low-priority unless you can give us an exclusive angle.
For obvious reasons, we don't do solicited album reviews, though we do appreciate you letting us know when you have a new release. Consider coming in and talking about the album yourself live on the air or a podcast.
All of our staff writers are unpaid enthusiasts. All requests for blog posts are entirely at their descretion.
As such, they generally need a lot of lead-time to put something out -- we're talking weeks of lead time, not hours.
That said, individual authors have full authority to ignore the following guidelines and write whatever they want ... if you can convince them to.
In addition, feel free to write your own post and submit it for posting as a "guest blogger." Those almost always get accepted.
Finally, regional or national acts submitting without meeting the above guidelines are generally ignored. We're not trying to be dicks, but if you send us a generic form-letter with your press release, and it doesn't even remotely concern a local artist or event, then you're not part of our core focus.