Album Review: Sietch Ramshackle "U.R.//Nctrl"
By: Amy Foxworthy
Saturday, December 28, 2019
---
Mixed Tape Monday: Darrin's Favorite Discoveries of 2019
By: Darrin Snider
Monday, December 16, 2019
---
Indianapolis "Art Rock" Band Midwest Contraband Releases Killer 4th Album
By: Amy Foxworthy
Sunday, October 6, 2019
---
Special Presentation #01: MP Cavalier Meets Martin Barre of Jethro Tull
By: Darrin Snider
Saturday, May 4, 2019
---
Mix-Tape Monday: Great Guitarists
By: Darrin Snider
Monday, March 25, 2019
---
Mix Tape Monday: Darrin's Tribute to Tony Iommi
By: Darrin Snider
Monday, March 18, 2019
---
Mix Tape Monday: Darrin's Guilty Pleasures
By: Darrin Snider
Monday, March 11, 2019
---
Mix Tape Monday: Relax with a Nice Bottle of Wine
By: Darrin Snider
Monday, March 4, 2019
---
Mix Tape Monday: Stuff I Feel Like I May Be the Only Person Who Owns It
By: Darrin Snider
Monday, February 25, 2019
---
Mix Tape Monday: My (First) Prog Mix Tape
By: Darrin Snider
Monday, February 18, 2019
Show #024: Digby
By: Darrin Snider (darrin at indyintune dot com)
Tuesday, October 2, 2007 7:15:00 PM

This is the fourth of seven shows recorded on September 15th at the Kammy's Kause benefit and features the Louisville, KY Digby -- no thanks to Audacity who seemed to enjoy itself eating my edits and choking on the completed file ... twice.

As I stated in the show, this has to go down in my top three favorite shows, if nothing else, for the tangents. Where else do you get an interesting discussion of the benefits of multiple EP releases versus a single full-length CD relese, 1970's portable audio equipment, baseball hall-of-famers, hotel porn, and a geography lesson all in one show anyway?


Important links from the show.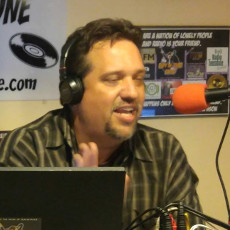 Darrin Snider is the music nerd responsible for founding Indy In-Tune Radio and the Indy In-Tune Podcast. By day he's a cloud engineer, which is fun, but he hopes to be an overnight freeform disc jockey someday.
Blog comments powered by

Disqus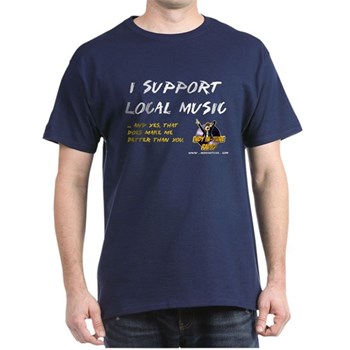 Back by popular demand for a limited time only, "I support local music ... and yes, that does make me better than you." Show the world that you, too, are a proud elitist music snob! Get yours before time runs out...
Solicitations and Submissions
Solicitations for blog posts can be made by sending and email to "blog -at- indyintune -dot- com" and should follow these guidelines:
Local (Indianapolis-based) acts always have priority.
Visisting acts playing a bill with one or more local acts are also considered.
We generally don't like to repeat content found on other sites. If your request already has a lot of coverage on other sites, it will be considered low-priority unless you can give us an exclusive angle.
For obvious reasons, we don't do solicited album reviews, though we do appreciate you letting us know when you have a new release. Consider coming in and talking about the album yourself live on the air or a podcast.
All of our staff writers are unpaid enthusiasts. All requests for blog posts are entirely at their descretion.
As such, they generally need a lot of lead-time to put something out -- we're talking weeks of lead time, not hours.
That said, individual authors have full authority to ignore the following guidelines and write whatever they want ... if you can convince them to.
In addition, feel free to write your own post and submit it for posting as a "guest blogger." Those almost always get accepted.
Finally, regional or national acts submitting without meeting the above guidelines are generally ignored. We're not trying to be dicks, but if you send us a generic form-letter with your press release, and it doesn't even remotely concern a local artist or event, then you're not part of our core focus.