An In-Snide Look: I Think I Could Get Used to this Life Sometimes
By: Darrin Snider
Sunday, June 7, 2020
---
Getting Down to Earth with mOOnMen
By: Amy Foxworthy
Sunday, February 16, 2020
---
The Musical Journey of Jethro Easyfields
By: Amy Foxworthy
Tuesday, February 11, 2020
---
Monday Mixtape: Etwasprog
By: Darrin Snider
Monday, February 10, 2020
---
Monday Mixtape: Excerpts from the Summer of 2014
By: Darrin Snider
Monday, January 20, 2020
---
Mix Tape Monday: Mashin' it Up
By: Darrin Snider
Monday, January 13, 2020
---
Mix Tape Monday: Back to the Gym Workout
By: Darrin Snider
Monday, January 6, 2020
---
Top Ten Most Annoying Types of Music Fans
By: Darrin Snider
Saturday, January 4, 2020
---
Album Review: Sietch Ramshackle "U.R.//Nctrl"
By: Amy Foxworthy
Saturday, December 28, 2019
---
Mix Tape Monday: Darrin's Favorite Discoveries of 2019
By: Darrin Snider
Monday, December 16, 2019
Show #079: Borrow Tomorrow
By: Darrin Snider (darrin at indyintune dot com)
Sunday, September 12, 2010 7:00:00 PM

I think every band pretty much has that one word or phrase that sums them up when someone asks you to describe them: crazy, parting, virtuosic, heavy -- I'm sure wordsmith and Scrabble master Robert Newport can come up with a few more-creative ones. The word that one hears most-often when discussing this week's guest, Borrow Tomorrow, is "honest." This isn't to say the music isn't fun, enjoyable, or any of those other things, but it does bring to the forefront a quality that, while not unique to BoTo, is not necessarily present in every band we meet. Sure most of the guys we have on the show are nice, pleasant, and down-to-earth, but so many of them -- unconsciously or by design -- separate their personal lives and real personalities from their stage personae. Okay, that sounds a bit dodgy, but it's not necessarily a bad thing, or even a "dishonest" thing. Most people won't call John Mellencamp a fraud for singing about the plight of the farmer or the working man, even though realistically we know he hasn't worried about how he's going to pay his electric bill for at least thirty years now. He's simply a storyteller who, like BoTo, is writing songs that he knows his audience can relate to. It does, however, make you take notice of those bands whose music serves as a direct extension of their own real-world experiences, thoughts and feelings the way BoTo's music does. While there is a running gag in the interview about what "the Indiana sound" must be, I was serious in my conviction that, if it does indeed exist, it is embodied by bands like BoTo and a few others who create music that is a blend of many different regional styles -- Chicago blues, Detroit blue-collar rock, Nashville country, Memphis rockabilly, and so forth -- but at its core puts sensibility and honesty over shock tactics, rough edges over synthesized perfection, storytelling over repetitive hooks, and for the most part points a middle finger at the corporate cookie-cutter image and sound -- in a polite way though; this is Indiana, not New York.
As a band, Borrow Tomorrow, seems to be on a pretty solid foundation. They mention the strong friendships (and family ties) within the band on more than one occasion, and give nods to their fiercely loyal and growing fan base. Musically, as they are finally moving away from writing songs individually towards collaborating as a group, their sound has refined itself into something greater than the sum of its parts, managing at the same time to be fluid enough to allow them to churn out tracks that, as the selections in this episode show, are drastically different from each other in style and tone, but have a unifying core and sound that is unmistakably BoTo. We wholeheartedly recommend picking up both of their EP's and anxiously await the release of their first full-length CD in the coming year.
Links referenced in the show:
---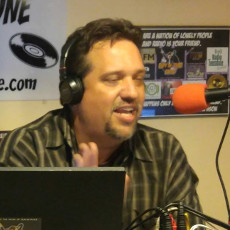 Darrin Snider is the OCD music nerd responsible for creating Indy In-Tune. By day he's a cloud engineer and business analyst, but he still hopes to someday be an overnight freeform disc jockey married to the local weathergirl who happens to be a former eastern-European supermodel.
Blog comments powered by

Disqus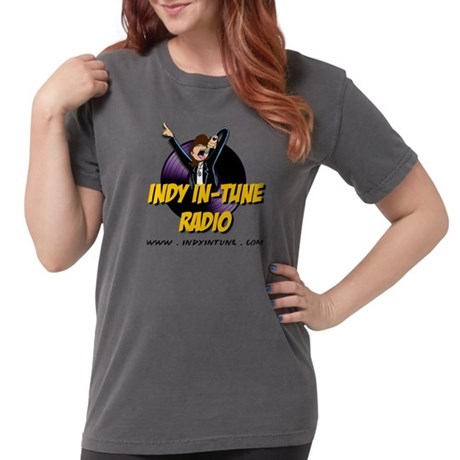 Ladies, don't you hate buying generic (unisex) T-shirts? We've got you covered with a line of womens'-fit clothing in a variety of styles and colors. Check Out Our Specials This Week...
Solicitations and Submissions
Solicitations for blog posts can be made by sending and email to "blog -at- indyintune -dot- com" and should follow these guidelines:
Local (Indianapolis-based) acts always have priority.
Visisting acts playing a bill with one or more local acts are also considered.
We generally don't like to repeat content found on other sites. If your request already has a lot of coverage on other sites, it will be considered low-priority unless you can give us an exclusive angle.
For obvious reasons, we don't do solicited album reviews, though we do appreciate you letting us know when you have a new release. Consider coming in and talking about the album yourself live on the air or a podcast.
All of our staff writers are unpaid enthusiasts. All requests for blog posts are entirely at their descretion.
As such, they generally need a lot of lead-time to put something out -- we're talking weeks of lead time, not hours.
That said, individual authors have full authority to ignore the following guidelines and write whatever they want ... if you can convince them to.
In addition, feel free to write your own post and submit it for posting as a "guest blogger." Those almost always get accepted.
Finally, regional or national acts submitting without meeting the above guidelines are generally ignored. We're not trying to be dicks, but if you send us a generic form-letter with your press release, and it doesn't even remotely concern a local artist or event, then you're not part of our core focus.