M.O.R. Episode 3 -- Michael Dryburgh
By: Ben Cannon, Bram Epstein, and Darrin Snider
Sunday, June 6, 2021
---
M.O.R. Episode 2 -- Ian Thomson
By: Ben Cannon, Bram Epstein, and Darrin Snider
Sunday, May 23, 2021
---
M.O.R. Episode 1 -- Mark Kelly
By: Ben Cannon, Bram Epstein, and Darrin Snider
Sunday, May 16, 2021
---
An In-Snide Look: I Think I Could Get Used to this Life Sometimes
By: Darrin Snider
Sunday, June 7, 2020
---
Getting Down to Earth with mOOnMen
By: Amy Foxworthy
Sunday, February 16, 2020
---
The Musical Journey of Jethro Easyfields
By: Amy Foxworthy
Tuesday, February 11, 2020
---
Monday Mixtape: Etwasprog
By: Darrin Snider
Monday, February 10, 2020
---
Monday Mixtape: Excerpts from the Summer of 2014
By: Darrin Snider
Monday, January 20, 2020
---
Mix Tape Monday: Mashin' it Up
By: Darrin Snider
Monday, January 13, 2020
---
Mix Tape Monday: Back to the Gym Workout
By: Darrin Snider
Monday, January 6, 2020
Stop Giving Your Music Away!
By: Darrin Snider (darrin at indyintune dot com)
Tuesday, October 1, 2013 7:00:00 PM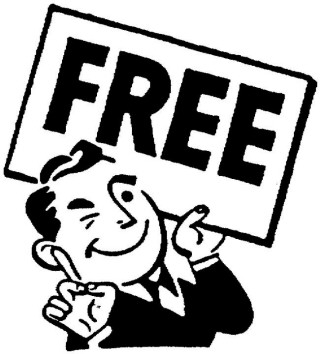 I've got a few pet peeves when it comes to music marketing. Admittedly, some of them are just my own personal tastes; some come from just general business sense (yes I know some of you don't consider this a business). The big one that just sets my teeth on edge as I see it more and more is musicians giving their music away. I've heard the whole "It's all about getting people to hear us at this point" argument, but honestly, you can do that with live shows ... heavens knows there are hundreds of those that you can play for no money.

Name a company that became successful by giving their product away and I'll show you either a product that wasn't worth paying for or the hidden catch where they made their money back. Your intention by giving your music away may be to say, "Hey, I'm cool and in touch with my fans," but what it's saying at another, more-important level is, " I don't think this is worth paying for." How many times are you out and a band hands you a CD, unsolicited, or you pick up a CD off the freebie pile at one of the local venues. How many times have you even bothered to listen to it? How many times have you listened to it more than once?

If your audience likes your music enough to pay for it, you should be flattered, and you should rest assured knowing that if they paid for your music, odds are they're going to listen to it for a while. If you really want to reward them for their loyalty, or even sweeten the deal for yourself, here are five simple tried and true suggestions that have worked for other bands at your level:
1. The Bonus Offer
Sell your CD's for a set price, say $5. When selling them, however, throw in a second physical copy or a digital download card for $1 -- not free, but something so stupidly cheap they'll agree without thinking about it. Make it fun by telling them the stipulation for getting the extra copy at that price is that they give it away to a friend or a really cute member of the opposite sex in the venue tonight. In one instance, I even placed a superfluous copy of a CD I obtained under the windshield wiper of a random car in the parking lot. (See photo above.)
2. Bundle it
This is similar to the bonus offer, but this time, lead with another, more-expensive piece of merchandise. That is, the CD's are $5, but if they buy a T-Shirt for $20, they can have the CD for $1 instead. If they already have the CD, then to them it's a bonus copy to be treated similarly to that in #1 above.
3. Give the Proceeds to Charity
I first saw this done locally when Brian Deer donated the proceeds of sales of his album "Black Cloud Talk" to Hurricane Rita victims. As he put it, everyone who was going to buy the album already had it, he'd made his money back, and this was a good way to sell a few more and finish off his inventory. It is also a well known fact that the band Finer, has always given a sizable portion of all of their musical revenue (performances and sales) to charity. Kinda makes you feel guilty for not buying a second copy of that album now, doesn't it?
4. Unofficial Releases and Bootlegs
Afraid you're pricing yourself out of the market? Look, I've got a collection of soundboard recordings from bands all over the city. While they're not stellar, they are perfectly good representations of what each band does and what their music is. If you're comfortable with this, consider making a few "authorized bootlegs" and giving those away instead of your polished, studio albums. In fact, we can all name a couple of bands that became successful by encouraging their fans to do this for them.
5. Barter
This one can be a lot of fun. Every consumer of your music has something of value to you. It may be as simple as signing up for your mailing list or requiring them to write a review of your album on your website. If it fits your image, make them do something completely embarrassing (like go on a date with your bass player) in order to get your music. Maybe they'll hate your CD, and your bass player, but they're certain to remember you.

I know a lot of you guys think of yourselves as artists, and not businessmen. I love you all for that, but really, even Picasso got paid for his art. There's nothing shameful about it. And by the way, I know what some of you are thinking right now. The "pay what it's worth to you" model is just as bad. It may have worked for Radiohead ... once ... but your band isn't Radiohead. I never understood that model because I simultaneously felt stupid for paying for something I didn't have to, and a cheapskate for NOT paying enough for something I enjoyed. I would appreciate you telling me up front what your music is worth, odds are I'll still buy just to see if you're right.
---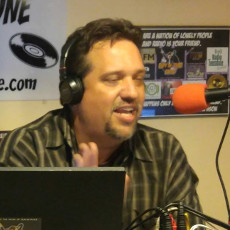 Darrin Snider is the OCD music nerd responsible for creating Indy In-Tune. By day he's a cloud engineer and business analyst, but he still hopes to someday be an overnight freeform disc jockey married to the local weathergirl who happens to be a former eastern-European supermodel.
Blog comments powered by

Disqus
Today on Indy In-Tune
Happy Hump Day!

* Schedule subject to change without notice. Sorry, but that's rock and roll.
Solicitations and Submissions
Solicitations for blog posts can be made by sending and email to "blog -at- indyintune -dot- com" and should follow these guidelines:
Local (Indianapolis-based) acts always have priority.
Visisting acts playing a bill with one or more local acts are also considered.
We generally don't like to repeat content found on other sites. If your request already has a lot of coverage on other sites, it will be considered low-priority unless you can give us an exclusive angle.
For obvious reasons, we don't do solicited album reviews, though we do appreciate you letting us know when you have a new release. Consider coming in and talking about the album yourself live on the air or a podcast.
All of our staff writers are unpaid enthusiasts. All requests for blog posts are entirely at their descretion.
As such, they generally need a lot of lead-time to put something out -- we're talking weeks of lead time, not hours.
That said, individual authors have full authority to ignore the following guidelines and write whatever they want ... if you can convince them to.
In addition, feel free to write your own post and submit it for posting as a "guest blogger." Those almost always get accepted.
Finally, regional or national acts submitting without meeting the above guidelines are generally ignored. We're not trying to be dicks, but if you send us a generic form-letter with your press release, and it doesn't even remotely concern a local artist or event, then you're not part of our core focus.