M.O.R. Episode 3 -- Michael Dryburgh
By: Ben Cannon, Bram Epstein, and Darrin Snider
Sunday, June 6, 2021
---
M.O.R. Episode 2 -- Ian Thomson
By: Ben Cannon, Bram Epstein, and Darrin Snider
Sunday, May 23, 2021
---
M.O.R. Episode 1 -- Mark Kelly
By: Ben Cannon, Bram Epstein, and Darrin Snider
Sunday, May 16, 2021
---
An In-Snide Look: I Think I Could Get Used to this Life Sometimes
By: Darrin Snider
Sunday, June 7, 2020
---
Getting Down to Earth with mOOnMen
By: Amy Foxworthy
Sunday, February 16, 2020
---
The Musical Journey of Jethro Easyfields
By: Amy Foxworthy
Tuesday, February 11, 2020
---
Monday Mixtape: Etwasprog
By: Darrin Snider
Monday, February 10, 2020
---
Monday Mixtape: Excerpts from the Summer of 2014
By: Darrin Snider
Monday, January 20, 2020
---
Mix Tape Monday: Mashin' it Up
By: Darrin Snider
Monday, January 13, 2020
---
Mix Tape Monday: Back to the Gym Workout
By: Darrin Snider
Monday, January 6, 2020
What Your Taste in LOCAL Music Says About You ... In the Sack
By: Darrin Snider (darrin at indyintune dot com)
Wednesday, November 20, 2013 5:00:00 PM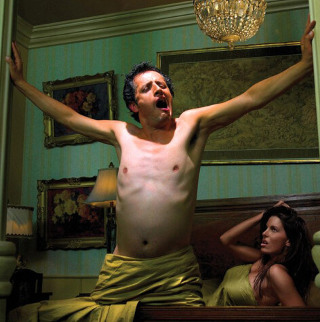 Even more dreaded than the quintessential first date question: What kind of music are you into? Is the one that inevitably follows: Who is your favorite local band? Well, okay, maybe it only follows if you're on a first date with me. That's because I'm shallow and judgmental, and I know how you answer this question tells a person a lot about how you are in the sack...

No Pit Cherries -- You have sex ... a lot.

Swig -- You prefer to do it doggie style so you've got a place to put your scotch and your ash tray.

Audiodacity -- Your idea of a perfect date is candlelight, soulful music, wine, and soft lighting. Then unexpectedly, you body-check your partner into the coffee table, then pick up their unconscious body, carry them off to the bedroom, and start the whoopie machine.

Dead Squirrels -- You like an audience, and a wingman, or at least someone who stands just to your left and owns a buttload of electronic gadgets.

Ryan Brewer -- Most of your sex life consists of people inviting you over on five minutes notice, and you're too nice to say no.

Jethro Easyfields -- You often use your powers of charm and confusion to convinvce prostitutes to pay you for sex.

Whoa!Tiger -- You like to make love wearing nothing but your socks. They're tie-dye.

VilaFishburn -- You don't have sex very often, because it takes you four years to get the lighting and mood just right. When you do finally get around to it though, it's friggin' amazing!

Dave Vogt -- Your average lovemaking session is very fast and intense. It lasts about 57 seconds, but it's friggin' amazing!

Jeremy Vogt -- Every time you make love you add another person. It's gotten ridiculous as you can no longer fit everyone on your bed and can now only have sex in furniture stores and mattress shops.

The Red Rash -- You don't even have sex. You just do impressions of sex that other people had 20-30 years ago ... for money.

Rat Shovel -- You're trying very hard to be like your elder sibling, The Red Rash.

Ben Myers -- You're good enough to be with other people, but mostly you're happy playing with yourself.

Kolo Bell -- When you're about done, you hold up a finger and shout, "One more!"

Zero Boys -- All the kids say you're amazing in the sack, but no one under fifty has ever had sex with you.

The New Guilt -- You have absolutely phenominal sex, and just when your partner is about to climax, you move to Florida.

Old Truck Revival -- You like to do it in broken down cars ... doing 90 MPH ... on a low fuel light.

Dell Zell -- While having sex, you like to give quick shout-outs to all of the other great people your partner should be having sex with as well.

And Away They Go -- You're always posting pictures of sheets, empty wine bottles, discarded clothing, etc. Thus far, nobody can confirm you've actually had sex with anything though.

Spanking Shakespeare -- You're always talking about the next person you're going to have sex with ... while you're in the middle of having sex with your current partner.

Jenn Cristy -- People are too intimidated to have sex with you. Probably something to do with burning down your partner's house every time you put on an extra low-cut high-rise dress.

Chad Mills/Upright Willies -- Your ideal date involves a bottle of honey jack, drinking like fish with a perfect stranger, then waking up alone on the corner of 600 North and 600 West with a fiery ring. Don't worry, this too shall pass.

Breakdown Kings -- You could have sex a lot more often than you do. The problem is coordinating all of the schedules with all of your friends, because you refuse to do it unless everyone can be there.

Man Super -- People refuse to have sex with you just so you'll write a song about them.

The Dirty Third -- Forget sex; there's beer! Forget contraception; there's Jagermeister!

Werewolf with a Shotgun -- You believe there's always time for one more.

Henry French -- You're just so darned cool that when your partner's significant other catches you, they let you finish before kicking your ass.

Coup d'Etat -- You've had to stop having sex because buying your partner new clothes, after you ripped their old ones off, was getting very expensive.

I, Exist -- The sex is fantastic, but still you're secretly irritated that nobody gets that your positions represented a five-part extended metaphor based on the Bugdava Scrolls of ancient Mesopotamia...

Shadyside Allstars -- Okay, stand here ... no ... move this leg ... yeah, that's right ... now your left arm goes ... no your OTHER left ... hang on, more lube ... great now lean back ... okay now put this leg ... Owwww! Too much! ... right now move this way ... MOOOOOO ... sorry, that was the wrong finger ... now lean to your right ... perfect ... now hold that for 20-30 minutes.


---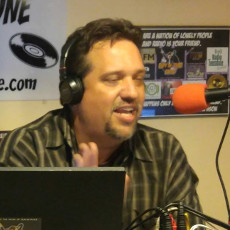 Darrin Snider is the OCD music nerd responsible for creating Indy In-Tune. By day he's a cloud engineer and business analyst, but he still hopes to someday be an overnight freeform disc jockey married to the local weathergirl who happens to be a former eastern-European supermodel.
Blog comments powered by

Disqus
Today on Indy In-Tune
Happy Hump Day!

* Schedule subject to change without notice. Sorry, but that's rock and roll.
Solicitations and Submissions
Solicitations for blog posts can be made by sending and email to "blog -at- indyintune -dot- com" and should follow these guidelines:
Local (Indianapolis-based) acts always have priority.
Visisting acts playing a bill with one or more local acts are also considered.
We generally don't like to repeat content found on other sites. If your request already has a lot of coverage on other sites, it will be considered low-priority unless you can give us an exclusive angle.
For obvious reasons, we don't do solicited album reviews, though we do appreciate you letting us know when you have a new release. Consider coming in and talking about the album yourself live on the air or a podcast.
All of our staff writers are unpaid enthusiasts. All requests for blog posts are entirely at their descretion.
As such, they generally need a lot of lead-time to put something out -- we're talking weeks of lead time, not hours.
That said, individual authors have full authority to ignore the following guidelines and write whatever they want ... if you can convince them to.
In addition, feel free to write your own post and submit it for posting as a "guest blogger." Those almost always get accepted.
Finally, regional or national acts submitting without meeting the above guidelines are generally ignored. We're not trying to be dicks, but if you send us a generic form-letter with your press release, and it doesn't even remotely concern a local artist or event, then you're not part of our core focus.