M.O.R. Episode 3 -- Michael Dryburgh
By: Ben Cannon, Bram Epstein, and Darrin Snider
Sunday, June 6, 2021
---
M.O.R. Episode 2 -- Ian Thomson
By: Ben Cannon, Bram Epstein, and Darrin Snider
Sunday, May 23, 2021
---
M.O.R. Episode 1 -- Mark Kelly
By: Ben Cannon, Bram Epstein, and Darrin Snider
Sunday, May 16, 2021
---
An In-Snide Look: I Think I Could Get Used to this Life Sometimes
By: Darrin Snider
Sunday, June 7, 2020
---
Getting Down to Earth with mOOnMen
By: Amy Foxworthy
Sunday, February 16, 2020
---
The Musical Journey of Jethro Easyfields
By: Amy Foxworthy
Tuesday, February 11, 2020
---
Monday Mixtape: Etwasprog
By: Darrin Snider
Monday, February 10, 2020
---
Monday Mixtape: Excerpts from the Summer of 2014
By: Darrin Snider
Monday, January 20, 2020
---
Mix Tape Monday: Mashin' it Up
By: Darrin Snider
Monday, January 13, 2020
---
Mix Tape Monday: Back to the Gym Workout
By: Darrin Snider
Monday, January 6, 2020
An In-Snide Look #17
By: Darrin Snider (darrin at indyintune dot com)
Monday, December 16, 2013 12:30:00 PM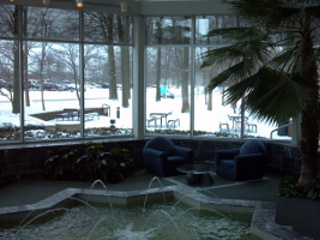 There's 106 pages to write, I got 3 pounds of coffee, 2 packs of cigarettes, there's palm trees... and it's snowing. By the way, I'm afraid some of you are no longer allowed to be friends with me because you stared blankly at that reference. Marathon typing day at work, hence the short blog post. Sort of sucks when stuff you do at your job regularly ends up on the news during your morning commute, which really just tells you what your priorities are going to be right before you hit the parking lot. The deadlines are pretty tight at times but not insurmountable, aside form that intense burning sensation I'm periodically getting in the back of my right hand. No, I tried, and I can't shoot fire from my fingertips like Pyro or the Human Torch ... well ... YET, anyway.

Pretty big week for music. A rare acoustic set from The Holland Account at Sabbatical tomorrow. Really hoping I can catch that, not just because of the uniqueness of the performance, or because it's the last Shine in the Village, but mainly because I FINALLY got to meet Nick Ramey back in September (supremely cool guy, by the way) and I'd love to get an interview set up with him and the rest of the guys. Also on tap are two installments of Kolo Bell's open mic night, Landon Keller at Shine on the Rocks Thursday night (another fine fellow I've owed a new interview to for a few years), Tonos Triad at the Copper Still on Friday (missed them last night, sadly), and Mighty Mia's birthday bar crawl on Saturday, in conjunction with the Thomas Wayne Pruitt/NPC/Swig show at Northbound Music Showcase. Not to play doom and gloom here, but rumor has it this may be it for Swig, which is incredibly disheartening as I watched that band grow from a little "Crimson Cult" to one of the most-respected, under-appreciated bands in the city. Ironically, that also seems to be one of the problems. I'll keep everyone posted as I hear more about what' going on in the whiskey jar, as they say.

Finally, I get these a lot, but I finally figured out why this bugs me. A new country music site just sent me an email. They've "evaluated" Indy In-Tune and determined I would be a "perfect partner" for a "unique opportunity" to guest blog for their new site, currently in "beta mode." Of course they can't pay me for my time and research, but certainly I see the value in having my name and works published on such a prestigious, high-profile site as theirs ... blah blah blah ... "We hope you're as excited about this opportunity as we are." I used to think it was the free part, but obviously copywriters are a dime a dozen. Then I figured it was the insulting bit about I would be stupid not to share their unbridled enthusiasm for supplying free content to someone else's site. That's just sales pitch stuff, really doesn't bother me because I know they're probably embarrassed for having to type it. No, what I realized is that the thing that really pisses me off is the condescending tone of, "Yeah, we're not even live yet, but we're already much more prestigious and high-profile than your seven-year-old site you've put your heart and soul into." Don't they realize I can make or break musical deals in this town? I mean, if you wanna play the North side, you gotta clear it with me. Well ... okay ... north of 139st street ... and west of SR37 ... and east of Allisonville Road ... okay basically Claude and Annie's ... unless Bill really likes your band because you play free ... or you come to Kolo's open mic. Oh, nevermind.

---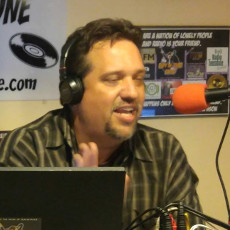 Darrin Snider is the OCD music nerd responsible for creating Indy In-Tune. By day he's a cloud engineer and business analyst, but he still hopes to someday be an overnight freeform disc jockey married to the local weathergirl who happens to be a former eastern-European supermodel.
Blog comments powered by

Disqus
Handy places to visit if you are part of, or want to know more about, our music scene ...
Solicitations and Submissions
Solicitations for blog posts can be made by sending and email to "blog -at- indyintune -dot- com" and should follow these guidelines:
Local (Indianapolis-based) acts always have priority.
Visisting acts playing a bill with one or more local acts are also considered.
We generally don't like to repeat content found on other sites. If your request already has a lot of coverage on other sites, it will be considered low-priority unless you can give us an exclusive angle.
For obvious reasons, we don't do solicited album reviews, though we do appreciate you letting us know when you have a new release. Consider coming in and talking about the album yourself live on the air or a podcast.
All of our staff writers are unpaid enthusiasts. All requests for blog posts are entirely at their descretion.
As such, they generally need a lot of lead-time to put something out -- we're talking weeks of lead time, not hours.
That said, individual authors have full authority to ignore the following guidelines and write whatever they want ... if you can convince them to.
In addition, feel free to write your own post and submit it for posting as a "guest blogger." Those almost always get accepted.
Finally, regional or national acts submitting without meeting the above guidelines are generally ignored. We're not trying to be dicks, but if you send us a generic form-letter with your press release, and it doesn't even remotely concern a local artist or event, then you're not part of our core focus.