M.O.R. Episode 3 -- Michael Dryburgh
By: Ben Cannon, Bram Epstein, and Darrin Snider
Sunday, June 6, 2021
---
M.O.R. Episode 2 -- Ian Thomson
By: Ben Cannon, Bram Epstein, and Darrin Snider
Sunday, May 23, 2021
---
M.O.R. Episode 1 -- Mark Kelly
By: Ben Cannon, Bram Epstein, and Darrin Snider
Sunday, May 16, 2021
---
An In-Snide Look: I Think I Could Get Used to this Life Sometimes
By: Darrin Snider
Sunday, June 7, 2020
---
Getting Down to Earth with mOOnMen
By: Amy Foxworthy
Sunday, February 16, 2020
---
The Musical Journey of Jethro Easyfields
By: Amy Foxworthy
Tuesday, February 11, 2020
---
Monday Mixtape: Etwasprog
By: Darrin Snider
Monday, February 10, 2020
---
Monday Mixtape: Excerpts from the Summer of 2014
By: Darrin Snider
Monday, January 20, 2020
---
Mix Tape Monday: Mashin' it Up
By: Darrin Snider
Monday, January 13, 2020
---
Mix Tape Monday: Back to the Gym Workout
By: Darrin Snider
Monday, January 6, 2020
An In-Snide Look #18
By: Darrin Snider (darrin at indyintune dot com)
Tuesday, December 17, 2013 7:30:00 AM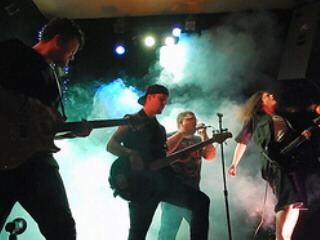 Oh, crap, so you mean it's only, like, one week until Christmas? Did you ever notice how much easier Christmas shopping was back when you physically bought books, CD's, movies, and the like? I remember going to Borders, or even better, Media Play and getting all of my shopping done in one fell swoop. These days, not so many options. "Here, have a meticulously arranged array of 1's and 0's that I have added to the virtual storage drive on your preferred provider's service." I'm surprised there isn't a "virtual box" they can unwrap so we don't lose that traditional tactile sensation of getting an actual physical gift. Of course, if they do that, they ought to have a "virtual paper" app so I don't lose my l33t wrapping skillz and ability to make any flat polygon look like a papier mache boulder with the careful application of colored paper and copious amounts of scotch tape. (Mmmmmm ... scotch.)

Shine in the village closes out tonight with an acoustic performance by The Holland Account at Sabbatical. While the series should be considered a success, it is most-likely not going to get picked up for a second series after the holidays. Add this setback to the recent closing of the Upper Room and it looks like Broad Ripple is once again devoid of any real live music. There was a time when I would have thought this a crime of epic proportions, but as I advance in years, I'm starting to think it's a shame that Broad Ripple nightclubs don't burn down by themselves. Though I am ashamed to admit it, there are those times when I really want to stop and have a beer someplace, but I can't find parking within a half mile of the venue and I frankly don't feel like walking, doubly true if it is raining, icy, or just uncomfortably cold. Top that off with the parking S.S. who literally stood by my car with a ticket ready at 8:55 at night to slap it on my windshield at 8:56 when my meter ran out so he could make sure to cite me during the four minute window between when I paid the meter, and when the spot would have been free.

Now, the biggest problem at my local drinking establishment (Code Name: "Studio C") is getting pulled over once a a month for taking the back exit out of the parking lot (it's the most direct route to my home, but the cops think I'm dodging them, so they follow me to my driveway and ask where the heck I think I'm going and how much I've drank). As near as I can tell from my observation points on the deck of Sabbatical or the rail at OPT's (Tangent: Technically, shouldn't it be OP'sT?) public intox, impaired driving, and apparently even assault and batter are all completely legal in the village. Probably still not enough to entice me to hang out there once there's no more live music though.

---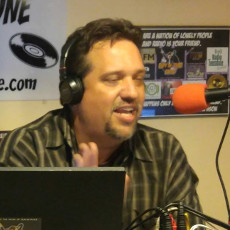 Darrin Snider is the OCD music nerd responsible for creating Indy In-Tune. By day he's a cloud engineer and business analyst, but he still hopes to someday be an overnight freeform disc jockey married to the local weathergirl who happens to be a former eastern-European supermodel.
Blog comments powered by

Disqus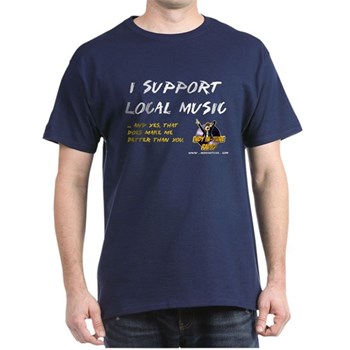 Back by popular demand for a limited time only, "I support local music ... and yes, that does make me better than you." Show the world that you, too, are a proud elitist music snob! Get yours before time runs out...
Solicitations and Submissions
Solicitations for blog posts can be made by sending and email to "blog -at- indyintune -dot- com" and should follow these guidelines:
Local (Indianapolis-based) acts always have priority.
Visisting acts playing a bill with one or more local acts are also considered.
We generally don't like to repeat content found on other sites. If your request already has a lot of coverage on other sites, it will be considered low-priority unless you can give us an exclusive angle.
For obvious reasons, we don't do solicited album reviews, though we do appreciate you letting us know when you have a new release. Consider coming in and talking about the album yourself live on the air or a podcast.
All of our staff writers are unpaid enthusiasts. All requests for blog posts are entirely at their descretion.
As such, they generally need a lot of lead-time to put something out -- we're talking weeks of lead time, not hours.
That said, individual authors have full authority to ignore the following guidelines and write whatever they want ... if you can convince them to.
In addition, feel free to write your own post and submit it for posting as a "guest blogger." Those almost always get accepted.
Finally, regional or national acts submitting without meeting the above guidelines are generally ignored. We're not trying to be dicks, but if you send us a generic form-letter with your press release, and it doesn't even remotely concern a local artist or event, then you're not part of our core focus.