M.O.R. Episode 3 -- Michael Dryburgh
By: Ben Cannon, Bram Epstein, and Darrin Snider
Sunday, June 6, 2021
---
M.O.R. Episode 2 -- Ian Thomson
By: Ben Cannon, Bram Epstein, and Darrin Snider
Sunday, May 23, 2021
---
M.O.R. Episode 1 -- Mark Kelly
By: Ben Cannon, Bram Epstein, and Darrin Snider
Sunday, May 16, 2021
---
An In-Snide Look: I Think I Could Get Used to this Life Sometimes
By: Darrin Snider
Sunday, June 7, 2020
---
Getting Down to Earth with mOOnMen
By: Amy Foxworthy
Sunday, February 16, 2020
---
The Musical Journey of Jethro Easyfields
By: Amy Foxworthy
Tuesday, February 11, 2020
---
Monday Mixtape: Etwasprog
By: Darrin Snider
Monday, February 10, 2020
---
Monday Mixtape: Excerpts from the Summer of 2014
By: Darrin Snider
Monday, January 20, 2020
---
Mix Tape Monday: Mashin' it Up
By: Darrin Snider
Monday, January 13, 2020
---
Mix Tape Monday: Back to the Gym Workout
By: Darrin Snider
Monday, January 6, 2020
An In-Snide Look #23
By: Darrin Snider (darrin at indyintune dot com)
Sunday, December 22, 2013 11:00:00 AM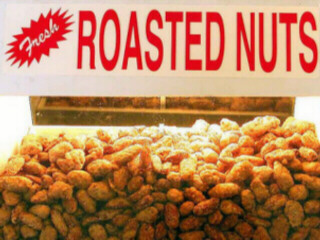 So I'm growing weary of being that weird guy in the bar typing on his a laptop, so I'm scouring the north side of Indianapolis looking for a new place to that weird guy in the bar typing on his laptop. This is my third secret location this week. I like it for the comfy chairs, but the wait staff isn't the best here and the food selection pretty much sucks, so I'll have to continue scouting. The first place was a bit too noisy and didn't appear "laptop-friendly" as they say. (Tangent: We need to make a public service brochure to hand to bar owner that informs them that if the audio from the TV is unintelligible because it is reverberating off a stone floor and metal ceiling, it cannot be made to sound better by increasing the volume) The second place didn't have tables, just comfy couches, which meant I was forced to burn my nether regions with the bottom of my laptop, because crossing my leg to make a little "thigh table" puts my foot to sleep and is probably one of the contributing factors to my aching knees. Has anybody had any luck with portable, full-sized Bluetooth keyboards? Seems I had one back in 2004 that I loved, but of course it was infra-red, and the certainly don't make those things anymore. It was probably destroying the ozone layer or the bees or some such thing. Damned technology.

So, great show from all concerned last night. Good to see a lot of familiar faces from other bands like Square Social Circle, Minute Details, and even Erin from Coy Koi in attendance. Three D's is turning out to be a great venue for local, original music, very supportive of everything Brandon is trying to do and even willing to pay the bands up front for their performance. Only downside I noted was the lack of adequate lighting on the stage while the pool tables in the back of the room were in full illumination. Well, I suppose you can't have everything. Indy In-Tune will be hosting a show there in March featuring Josh Kaufman, Bashiri Asad, and Audiodacity … yes … an evening "get naked and crawl all over each other music." Meanwhile, I think Brandon has two or three more lined up for you. You should definitely check one of these shows out.

So tonight it's Jim and Donny at Shine in Castleton Grill. I guess someone pointed to that calling them "Dead Squirrels," and using their existing printed marketing material on a marquee of a restaurant wouldn't exactly inspire anyone's appetite … well at least not the appetite of anyone they particularly want hanging around their establishment. I'm sure there are a few fans of Loon Lake Lodge wandering aimless around Castleton now that it's finally burned down (in a grease fire … in the attic … three years after the restaurant closed … no no no, nothing suspicious going on here). Point being, you should probably pop out to the grill and join us, as they are another fine venue that has been supporting local music for the better part of a year now, and also pays artists up front for their time and effort.


---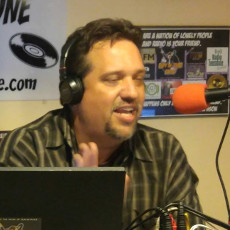 Darrin Snider is the OCD music nerd responsible for creating Indy In-Tune. By day he's a cloud engineer and business analyst, but he still hopes to someday be an overnight freeform disc jockey married to the local weathergirl who happens to be a former eastern-European supermodel.
Blog comments powered by

Disqus
Handy places to visit if you are part of, or want to know more about, our music scene ...
Solicitations and Submissions
Solicitations for blog posts can be made by sending and email to "blog -at- indyintune -dot- com" and should follow these guidelines:
Local (Indianapolis-based) acts always have priority.
Visisting acts playing a bill with one or more local acts are also considered.
We generally don't like to repeat content found on other sites. If your request already has a lot of coverage on other sites, it will be considered low-priority unless you can give us an exclusive angle.
For obvious reasons, we don't do solicited album reviews, though we do appreciate you letting us know when you have a new release. Consider coming in and talking about the album yourself live on the air or a podcast.
All of our staff writers are unpaid enthusiasts. All requests for blog posts are entirely at their descretion.
As such, they generally need a lot of lead-time to put something out -- we're talking weeks of lead time, not hours.
That said, individual authors have full authority to ignore the following guidelines and write whatever they want ... if you can convince them to.
In addition, feel free to write your own post and submit it for posting as a "guest blogger." Those almost always get accepted.
Finally, regional or national acts submitting without meeting the above guidelines are generally ignored. We're not trying to be dicks, but if you send us a generic form-letter with your press release, and it doesn't even remotely concern a local artist or event, then you're not part of our core focus.