M.O.R. Episode 3 -- Michael Dryburgh
By: Ben Cannon, Bram Epstein, and Darrin Snider
Sunday, June 6, 2021
---
M.O.R. Episode 2 -- Ian Thomson
By: Ben Cannon, Bram Epstein, and Darrin Snider
Sunday, May 23, 2021
---
M.O.R. Episode 1 -- Mark Kelly
By: Ben Cannon, Bram Epstein, and Darrin Snider
Sunday, May 16, 2021
---
An In-Snide Look: I Think I Could Get Used to this Life Sometimes
By: Darrin Snider
Sunday, June 7, 2020
---
Getting Down to Earth with mOOnMen
By: Amy Foxworthy
Sunday, February 16, 2020
---
The Musical Journey of Jethro Easyfields
By: Amy Foxworthy
Tuesday, February 11, 2020
---
Monday Mixtape: Etwasprog
By: Darrin Snider
Monday, February 10, 2020
---
Monday Mixtape: Excerpts from the Summer of 2014
By: Darrin Snider
Monday, January 20, 2020
---
Mix Tape Monday: Mashin' it Up
By: Darrin Snider
Monday, January 13, 2020
---
Mix Tape Monday: Back to the Gym Workout
By: Darrin Snider
Monday, January 6, 2020
An In-Snide Look #24
By: Darrin Snider (darrin at indyintune dot com)
Monday, December 23, 2013 7:00:00 AM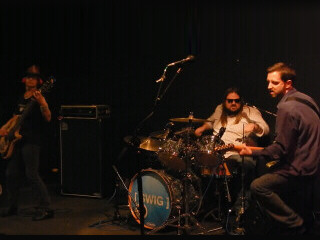 So, I really didn't take time yesterday to sufficiently praise the band Swig (Show #138) for a fantastic set last Saturday night, and to state for the record, how thoroughly disappointed I will be if it does, indeed, turn out to be their final show. (Officially, it's being called "take some time away," but obviously I have an inside scoop here, and it doesn't sound promising to me.) Swig, or at least Leigh and Brian frequented Kolo Bell's Wednesday night open stage. I had known Brian previously as a member of Extra Blue Kind, who were guests on Show #003. Coincidentally enough, it was also Brian's last gig with the band, though apparently he was the only one not aware of that at the time, which made the interview very awkward in retrospect. Originally Swig were known as Crimson Cult, and I assumed changed names owing to the popularity of the metal band by the same name. They later renamed themselves and added the superlative, world-famous (and Indy In-Tune sponsor) Jamie Jackson in the drum slot, and set the town abuzz. I was fortunate enough to book them for one of their first (if not THE first) gigs as a three-piece at PodConcert II. That night I had an interesting conversation with bassist Leigh Marino. Actually, ALL conversations you have with Leigh are interesting, but this one particularly stuck out.

Leigh was very keen to point out that while Indianapolis, being a central hub for travelling bands in the Midwest, has an incredible hodgepodge of styles playing around in its scene. Unfortunately, while there is Chicago Blues, St. Louis Jazz, Detroit's Motown, and the blue-collar rock of Celeveland, there really isn't a distinct musical style that Indianapolis can lay claim to. She herself suggested that Swig was attempting to invent that style, which she was calling "Indie Blues," as it is a hodgepodge of the minimalistic "indie pop" sound, but obviously based around delta blues. I then suggested it should be "Indy Blues," since to my knowledge that sound didn't really exist anywhere else and one could just as easily say it's the blending of the clean electric tones of Chicago blues, the swampier vocals and guitar of southern rock, the solid backbeat of "heartland rock," etc. This led into a long debate about the philosophy of the band, the influences, etc. As I said, great conversation.

Basically, I think the beauty of Swig was that, in their music, you could hear whatever you wanted to hear. I think I eventually came around to Leigh's "indie pop meets blues" perspective. Certainly I don't hear Willie Nelson and John Mellencamp echoing in it the way I did at first, though getting to hear the first album -- presumably the definitive word on what the band is supposed to sound like -- will quickly change your perspective on their music, and possibly life in general. Certainly it was one of the best albums of 2013, and among my favorite local releases to date. If Saturday was indeed their last public show, then at least they went out on a high note, and certainly possessed as much energy and drive as I had ever seen them play with. Truly, they will be missed.
---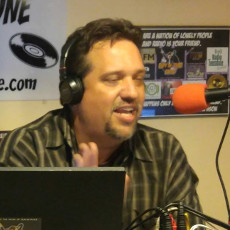 Darrin Snider is the OCD music nerd responsible for creating Indy In-Tune. By day he's a cloud engineer and business analyst, but he still hopes to someday be an overnight freeform disc jockey married to the local weathergirl who happens to be a former eastern-European supermodel.
Blog comments powered by

Disqus
Handy places to visit if you are part of, or want to know more about, our music scene ...
Solicitations and Submissions
Solicitations for blog posts can be made by sending and email to "blog -at- indyintune -dot- com" and should follow these guidelines:
Local (Indianapolis-based) acts always have priority.
Visisting acts playing a bill with one or more local acts are also considered.
We generally don't like to repeat content found on other sites. If your request already has a lot of coverage on other sites, it will be considered low-priority unless you can give us an exclusive angle.
For obvious reasons, we don't do solicited album reviews, though we do appreciate you letting us know when you have a new release. Consider coming in and talking about the album yourself live on the air or a podcast.
All of our staff writers are unpaid enthusiasts. All requests for blog posts are entirely at their descretion.
As such, they generally need a lot of lead-time to put something out -- we're talking weeks of lead time, not hours.
That said, individual authors have full authority to ignore the following guidelines and write whatever they want ... if you can convince them to.
In addition, feel free to write your own post and submit it for posting as a "guest blogger." Those almost always get accepted.
Finally, regional or national acts submitting without meeting the above guidelines are generally ignored. We're not trying to be dicks, but if you send us a generic form-letter with your press release, and it doesn't even remotely concern a local artist or event, then you're not part of our core focus.