M.O.R. Episode 3 -- Michael Dryburgh
By: Ben Cannon, Bram Epstein, and Darrin Snider
Sunday, June 6, 2021
---
M.O.R. Episode 2 -- Ian Thomson
By: Ben Cannon, Bram Epstein, and Darrin Snider
Sunday, May 23, 2021
---
M.O.R. Episode 1 -- Mark Kelly
By: Ben Cannon, Bram Epstein, and Darrin Snider
Sunday, May 16, 2021
---
An In-Snide Look: I Think I Could Get Used to this Life Sometimes
By: Darrin Snider
Sunday, June 7, 2020
---
Getting Down to Earth with mOOnMen
By: Amy Foxworthy
Sunday, February 16, 2020
---
The Musical Journey of Jethro Easyfields
By: Amy Foxworthy
Tuesday, February 11, 2020
---
Monday Mixtape: Etwasprog
By: Darrin Snider
Monday, February 10, 2020
---
Monday Mixtape: Excerpts from the Summer of 2014
By: Darrin Snider
Monday, January 20, 2020
---
Mix Tape Monday: Mashin' it Up
By: Darrin Snider
Monday, January 13, 2020
---
Mix Tape Monday: Back to the Gym Workout
By: Darrin Snider
Monday, January 6, 2020
An In-Snide Look #31
By: Darrin Snider (darrin at indyintune dot com)
Monday, December 30, 2013 7:00:00 PM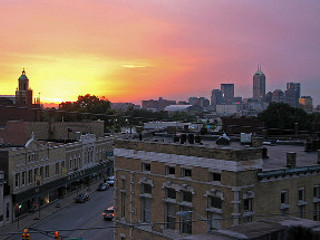 This whole week between Christmas and New Year's thing is really just a complete waste of time, right? They should probably either just give everyone the week off, or push the holidays closer together. Pretty much I spent the entire day at work with only about a half-day's worth of work to do, and stymied on most of my project, as everyone I am waiting on information/product from just happens to be taking vacation this week.
I did get some new functionality added to indyintune.com over the weekend. You will note that the photo album is at least functional at the moment. You'll note it's a bit slow in places, mostly owing to the fact that it's making a ton of web-service calls back to Flickr, where the photos are actually stored. I'll get around to optimizing it for speed later, but in the meantime I did want to make sure that nearly eight years' worth of photos were available for viewing in a format that's easier to navigate than Facebook, because let's face it, Facebook being Facebook, their photo sharing capabilities could "use a bit of improvement."

So tomorrow is New Years' eve, my former favorite holiday of the year. I haven't decided if I even want to bother going out this year, or just stay home, enjoy the day off, and try to get ahead on some projects. If I do go out, it will definitely be to the Circle City Rebirth bash at Birdy's featuring Minute Details, Indien, Kaleidostars, and DJ Diablo. However, as I have this tendency to regularly get pulled over and sobriety checked driving two blocks to the gas station on my corner to buy a pack of smokes and a gallon of milk at 2:30 AM, I'm probably pushing my luck getting in a car on amateur night, when I actually would be drinking.

I must admit, I've yet to see Kaleidostars live, really through nobody's fault but mine, especially since I am very much an outspoken critic of the "dual music scene" we seem to have in Indianapolis, which consists of "Fountain Square Bands" (where I would squarely put Kaleidostars) and "Everyone else." Every band, it seems, has their little zone geographically, and whether it's unreliable transportation, uncomfortable surroundings, or just level of effort that keeps them in it, I have no idea. I've merely noted that you will often see a south side band play Birdy's or 8 Seconds out west, and I've gotten several to come all the way up to Fishers and Zionsville for a Monday Night Live show. Conversely, I know a lot of north side bands that would occasionally hit the Rock House, Lizards, or Visions. Getting a "Fountain Square Band" out of Fountain Square, even for a podcast or radio show, takes something on the order of blasting powder and a crowbar – or at least something a bit stronger that what I've got, because I've never been able to make it happen.

On the other hand, why would anyone want to leave Fountain Square? They've got some of the best venues, several great bands, awesome food, and an almost total monopoly on media coverage. In fact, I'd say they have everything except for adequate parking and a Jazz joint.


---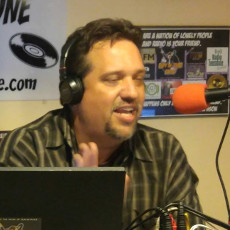 Darrin Snider is the OCD music nerd responsible for creating Indy In-Tune. By day he's a cloud engineer and business analyst, but he still hopes to someday be an overnight freeform disc jockey married to the local weathergirl who happens to be a former eastern-European supermodel.
Blog comments powered by

Disqus
Handy places to visit if you are part of, or want to know more about, our music scene ...
Solicitations and Submissions
Solicitations for blog posts can be made by sending and email to "blog -at- indyintune -dot- com" and should follow these guidelines:
Local (Indianapolis-based) acts always have priority.
Visisting acts playing a bill with one or more local acts are also considered.
We generally don't like to repeat content found on other sites. If your request already has a lot of coverage on other sites, it will be considered low-priority unless you can give us an exclusive angle.
For obvious reasons, we don't do solicited album reviews, though we do appreciate you letting us know when you have a new release. Consider coming in and talking about the album yourself live on the air or a podcast.
All of our staff writers are unpaid enthusiasts. All requests for blog posts are entirely at their descretion.
As such, they generally need a lot of lead-time to put something out -- we're talking weeks of lead time, not hours.
That said, individual authors have full authority to ignore the following guidelines and write whatever they want ... if you can convince them to.
In addition, feel free to write your own post and submit it for posting as a "guest blogger." Those almost always get accepted.
Finally, regional or national acts submitting without meeting the above guidelines are generally ignored. We're not trying to be dicks, but if you send us a generic form-letter with your press release, and it doesn't even remotely concern a local artist or event, then you're not part of our core focus.