M.O.R. Episode 3 -- Michael Dryburgh
By: Ben Cannon, Bram Epstein, and Darrin Snider
Sunday, June 6, 2021
---
M.O.R. Episode 2 -- Ian Thomson
By: Ben Cannon, Bram Epstein, and Darrin Snider
Sunday, May 23, 2021
---
M.O.R. Episode 1 -- Mark Kelly
By: Ben Cannon, Bram Epstein, and Darrin Snider
Sunday, May 16, 2021
---
An In-Snide Look: I Think I Could Get Used to this Life Sometimes
By: Darrin Snider
Sunday, June 7, 2020
---
Getting Down to Earth with mOOnMen
By: Amy Foxworthy
Sunday, February 16, 2020
---
The Musical Journey of Jethro Easyfields
By: Amy Foxworthy
Tuesday, February 11, 2020
---
Monday Mixtape: Etwasprog
By: Darrin Snider
Monday, February 10, 2020
---
Monday Mixtape: Excerpts from the Summer of 2014
By: Darrin Snider
Monday, January 20, 2020
---
Mix Tape Monday: Mashin' it Up
By: Darrin Snider
Monday, January 13, 2020
---
Mix Tape Monday: Back to the Gym Workout
By: Darrin Snider
Monday, January 6, 2020
An In-Snide Look #37
By: Darrin Snider (darrin at indyintune dot com)
Sunday, January 5, 2014 11:30:00 PM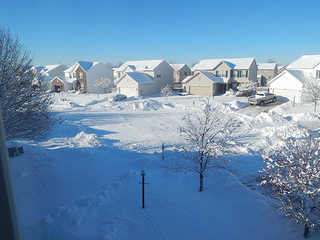 Snowpocalypse: Day 2. Well, okay, it was a few hours late arriving, but at least it turned out to be everything we were promised so far. I managed to shovel the drive twice, and really should have gotten out for a third pass, just to keep the HOA bastards who think the world will come to an end if the sidewalk in front of my house (on a cul-de-sac) isn't sufficiently shoveled and de-iced. Problem being, my back didn't exactly weather the second outing all that well, so I spend the rest of the day trying to pop it back into a straight line. At the moment, the temperature is crashing and the wind is picking up, so I'm hoping it'll just do my job for me.

Now, I know looking at the thermostat on my wall that it's a modest 68 degrees in here, which is the same 68 that I keep it set for every night. Tonight just feels friggin' cold to me though. Nothing to be done for it. I've thrown on a second sweatshirt, I've kept my shoes on, but somehow I just can't get the psychological cold out of my head. May have to do something drastic like hit the exercise bike in order to generate some sweat. (Just kidding.)

I've decided that I'm starting to become my grandfather. Well, to be more precise, I'm becoming someone else's grandfather, neither of mine were actually like this, but I found myself yelling at the TV weatherman earlier who referenced the 35th anniversary of the "Blizzard of '78" in comparison to this storm. "What do YOU know about the Blizzard of '78!? You weren't even ALIVE then! I survived it, ya little whippersnapper!" Which is true, and this Snowpocalypse is not even a close comparison. In '78 I remember missing weeks of school and still going out and playing in snow drifts that were easily three times higher than I was. We had an intricate series of snow tunnels that led to our friend's houses that we rode our sleds through. Some even had fake walls and secret rooms added in order to ambush each other. In retrospect, it was probably not the safest thing, but remember we also used to play "Captain America" every 4th of July, which largely revolved around holding a trash can lid like a shield while the rest of the kids shot bottle rockets at you. As far as I know, we all survived with the correct number of fingers and eyeballs. Point being, the weatherman doesn't know what he's talking about. They could have at least put Nicole Misencik back on. I'll let her tell me all about the Blizzard of '78, and not only is she too young to remember it, she's from Arizona, where the weather report is the same every day. Okay, she did do a stint in Michigan as both a reporter and a weather anchor (… which, probably just turned this from a wry blog post into a creepy "I'm making a weathergirl skin suit in my basement" kind of admission, so we'll bug out now while we can …)

The lights are starting to flicker. Start shoveling kids, we're in for a long night.
---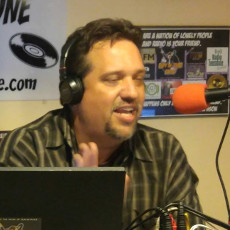 Darrin Snider is the OCD music nerd responsible for creating Indy In-Tune. By day he's a cloud engineer and business analyst, but he still hopes to someday be an overnight freeform disc jockey married to the local weathergirl who happens to be a former eastern-European supermodel.
Blog comments powered by

Disqus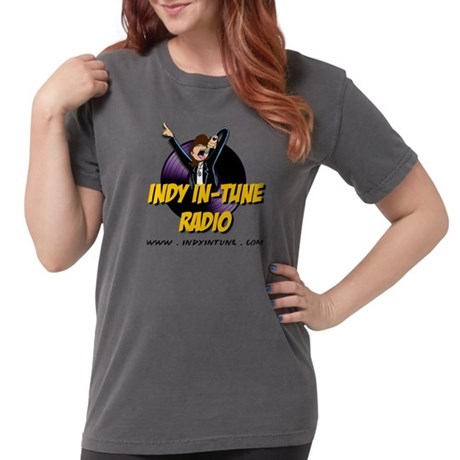 Ladies, don't you hate buying generic (unisex) T-shirts? We've got you covered with a line of womens'-fit clothing in a variety of styles and colors. Check Out Our Specials This Week...
Solicitations and Submissions
Solicitations for blog posts can be made by sending and email to "blog -at- indyintune -dot- com" and should follow these guidelines:
Local (Indianapolis-based) acts always have priority.
Visisting acts playing a bill with one or more local acts are also considered.
We generally don't like to repeat content found on other sites. If your request already has a lot of coverage on other sites, it will be considered low-priority unless you can give us an exclusive angle.
For obvious reasons, we don't do solicited album reviews, though we do appreciate you letting us know when you have a new release. Consider coming in and talking about the album yourself live on the air or a podcast.
All of our staff writers are unpaid enthusiasts. All requests for blog posts are entirely at their descretion.
As such, they generally need a lot of lead-time to put something out -- we're talking weeks of lead time, not hours.
That said, individual authors have full authority to ignore the following guidelines and write whatever they want ... if you can convince them to.
In addition, feel free to write your own post and submit it for posting as a "guest blogger." Those almost always get accepted.
Finally, regional or national acts submitting without meeting the above guidelines are generally ignored. We're not trying to be dicks, but if you send us a generic form-letter with your press release, and it doesn't even remotely concern a local artist or event, then you're not part of our core focus.