M.O.R. Episode 3 -- Michael Dryburgh
By: Ben Cannon, Bram Epstein, and Darrin Snider
Sunday, June 6, 2021
---
M.O.R. Episode 2 -- Ian Thomson
By: Ben Cannon, Bram Epstein, and Darrin Snider
Sunday, May 23, 2021
---
M.O.R. Episode 1 -- Mark Kelly
By: Ben Cannon, Bram Epstein, and Darrin Snider
Sunday, May 16, 2021
---
An In-Snide Look: I Think I Could Get Used to this Life Sometimes
By: Darrin Snider
Sunday, June 7, 2020
---
Getting Down to Earth with mOOnMen
By: Amy Foxworthy
Sunday, February 16, 2020
---
The Musical Journey of Jethro Easyfields
By: Amy Foxworthy
Tuesday, February 11, 2020
---
Monday Mixtape: Etwasprog
By: Darrin Snider
Monday, February 10, 2020
---
Monday Mixtape: Excerpts from the Summer of 2014
By: Darrin Snider
Monday, January 20, 2020
---
Mix Tape Monday: Mashin' it Up
By: Darrin Snider
Monday, January 13, 2020
---
Mix Tape Monday: Back to the Gym Workout
By: Darrin Snider
Monday, January 6, 2020
An In-Snide Look #38
By: Darrin Snider (darrin at indyintune dot com)
Monday, January 6, 2014 7:00:00 PM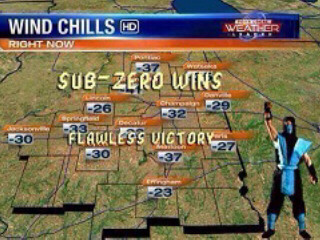 Snowpocalypse: Day 3. Survived the night. Lights flickered a couple of times, but no power failures forcing me to flee to a posh hotel jacuzzi or anything. Water still works, no sign of forzen pipes yet. I'm a bit disappointed about all this, actually. At least one friend had to hole up in a hotel, eat room service, and take advantage of a bar and pool area. Thus, for me, there's only one solution for a day like this, and that's to brew up a big pot of coffee, put on a Caribbean radio station, and fire up a crock pot with some rib-sticking goodness that will stink up the house. Fuck you, "polar vortex!" Really you're like a drunken party crasher that won't go away.

So the thought is, later this evening we go live (assuming the sump hasn't frozen and Studio B isn't under water) and do a snowpocalypse call-in show. I figure I've got a captive audience of stir-crazy shut-ins just looking for adult conversation, it should be pretty popular. Or maybe it's just me. Everyone on Facebook seems to be enjoying getting caught up on their reading these days, or even more perversely, enjoying shovelling … which for the record I've done twice, but there's no way I'm getting out in -20 degree weather. I took one peek out the back door to make sure the sump discharge , the blast of wind brought tears to my eyes, and they instantly froze. So really, fuck shovelling or any outdoor activity today.

I've been taking advantage of the home-time (I'm still expected to work, so it's not all fun and games) by running through some album suggestions. Everyone seems to be raging about these Arctic Monkeys lately, which was okay. I still resist the urge to latch on to anything that is mainstream or popular, Daft Punk being the exception. Let's face it, those guys were due, had an absolutely fantastic marketing campaign behind that album, and seeing Nile Rogers back in action made for a really fun time. I know many roll their eyes at me for that, but I'll give props where it's due. The rest is all subjective anyway, and I'm a child of the 70's in many respects. Locally, I've really been checking out Simple Ghost lately, after the supremely awesome Jamie Jackon introduced them to me at the Orphan's Christmas party. Will definitely be trying to get them in rotation and in for a podcast at the next available opportunity.

Waiting to see how the weather shakes out for the weekend, making plans to catch at least one show. It's actually been weeks owing to a very unreliable mode of transportation, and even less-reliable weather. So far Steve Boller at the Sanctuary seems to be the big hot ticket for the weekend. If you haven't been up to John Gilmore's new concept venue up in Noblesville you owe it to yourself to make the trip. Yes, I know a good chunk of you aren't willing to travel north of 96th street, but finally we have a venue/listening room that caters to serious fans of the music, and largely does away with the drunken revelry. If nothing else, he's put his heart, soul, blood, and sweat into this venue and you know I've got a soft spot for good people simple dreams like that.
---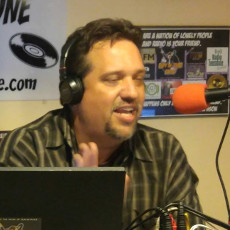 Darrin Snider is the OCD music nerd responsible for creating Indy In-Tune. By day he's a cloud engineer and business analyst, but he still hopes to someday be an overnight freeform disc jockey married to the local weathergirl who happens to be a former eastern-European supermodel.
Blog comments powered by

Disqus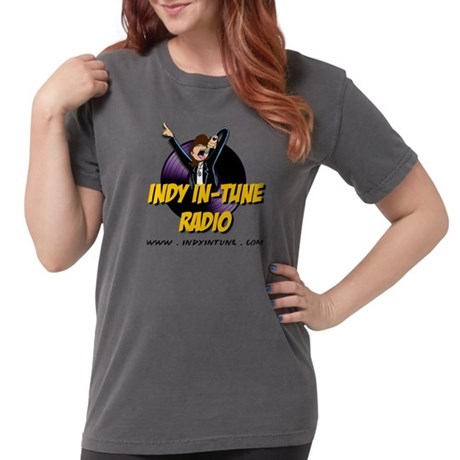 Ladies, don't you hate buying generic (unisex) T-shirts? We've got you covered with a line of womens'-fit clothing in a variety of styles and colors. Check Out Our Specials This Week...
Solicitations and Submissions
Solicitations for blog posts can be made by sending and email to "blog -at- indyintune -dot- com" and should follow these guidelines:
Local (Indianapolis-based) acts always have priority.
Visisting acts playing a bill with one or more local acts are also considered.
We generally don't like to repeat content found on other sites. If your request already has a lot of coverage on other sites, it will be considered low-priority unless you can give us an exclusive angle.
For obvious reasons, we don't do solicited album reviews, though we do appreciate you letting us know when you have a new release. Consider coming in and talking about the album yourself live on the air or a podcast.
All of our staff writers are unpaid enthusiasts. All requests for blog posts are entirely at their descretion.
As such, they generally need a lot of lead-time to put something out -- we're talking weeks of lead time, not hours.
That said, individual authors have full authority to ignore the following guidelines and write whatever they want ... if you can convince them to.
In addition, feel free to write your own post and submit it for posting as a "guest blogger." Those almost always get accepted.
Finally, regional or national acts submitting without meeting the above guidelines are generally ignored. We're not trying to be dicks, but if you send us a generic form-letter with your press release, and it doesn't even remotely concern a local artist or event, then you're not part of our core focus.